Graveyard Shift
The Creepiest Central Park Stories and Legends

6.5k votes
1.3k voters
89.9k views
18 items
List Rules Vote up the creepiest tales about New York City's Central Park.
As with any famous landmark, there are certainly a number of creepy stories about Central Park. Coming in at 834 acres, Central Park is one of Manhattan's most iconic and bucolic attractions. It first opened in 1857, and was later reopened in 1873, after improvements designed by landscapers and architects Frederick Law Olmsted and Calvert Vaux. Of the 42 million visitors the park is estimated to receive each year, not all of them can be good apples—and some of them might even be monsters.

Compiled here are the strangest true crime tales, urban legends, and lore surrounding The People's Park, including a monstrous fish, an unsolved murder, a mysterious cave, and a pair of sibling ghosts who prefer the chilliest months. If you're feeling brave, try reading this list in The Ramble after dark.
The Unsolved Murder of a Jogger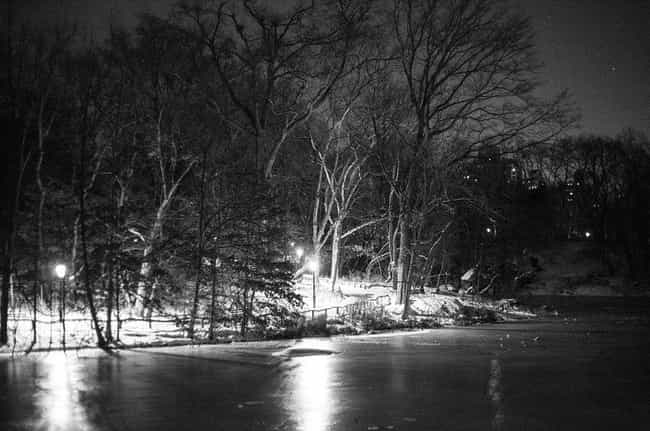 In September 1995, a 44-year-old jogger named Maria Alves was found dead in Central Park. Investigators believed that she was attacked as she ran on East Drive near Lasker Rink, then pulled down a nearby embankment. Her attacker sexually assaulted and killed her, and her body was discovered hours later under a bridge near East Drive, facedown in a stream. Her killer was never caught.

Is this creepy?
A Potty-Mouth Elmo with a Disturbing Past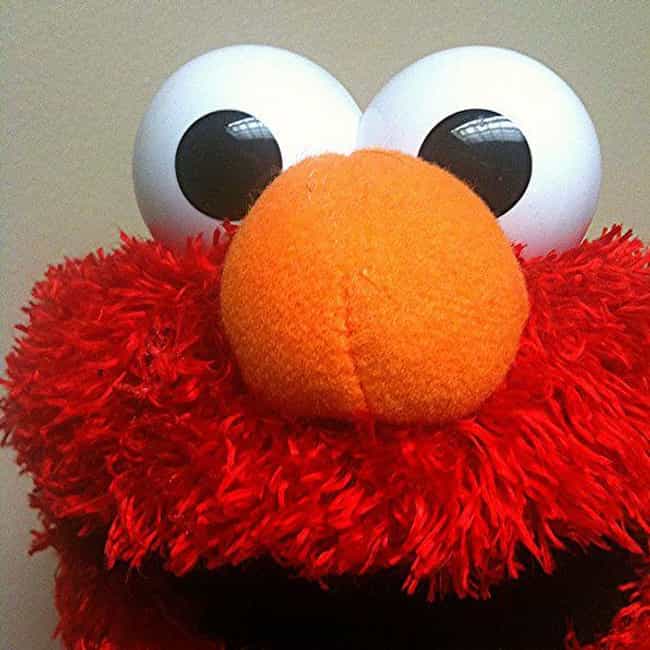 It's not uncommon for folks to dress up like various characters and pose with tourists and kids in Central Park for cash. But in the summer of 2012, a man who identified himself as Adam Sandler (not to be confused with the comedian Adam Sandler) and was dressed up as
Sesame Street
's Elmo,
was arrested
when he was caught yelling anti-Semitic statements. Things only got stranger from there when Sandler was discovered to have been deported from Cambodia by local authorities for running an X-rated website called Welcome to Rape Camp.

Is this creepy?
Central Park's Weirdest Tour Guide Comes Out at Night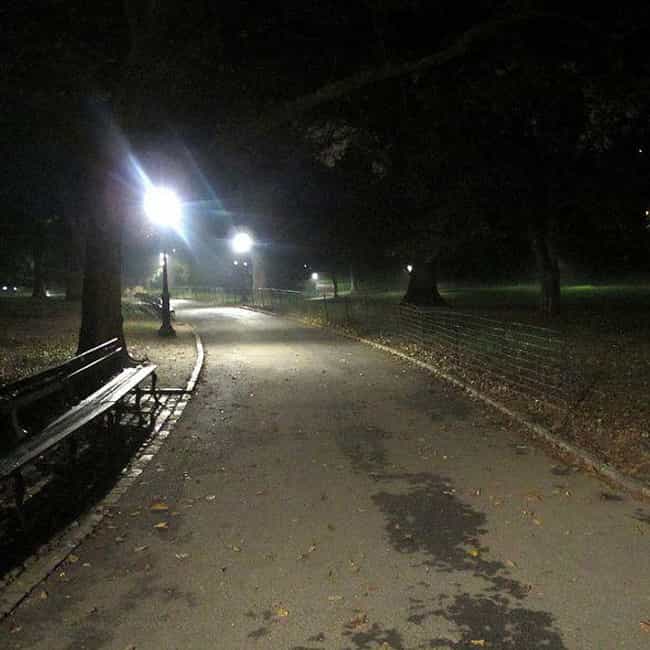 On the right night, at the right time, you might get the chance to go on a night-time tour with Bernard Herman. He is actually musician Barkev Gulesserian, but becomes the bizarre Herman character when leading his Haunted New York tours, according to the Village Voice. These one-on-one jaunts through Central Park may or may not involve handcuffs and being blindfolded. And they're cheap: the last one, held around Halloween, apparently cost "$9 or 9 pennies and a piece of bedding."

Is this creepy?
The So-Called Suicide Cave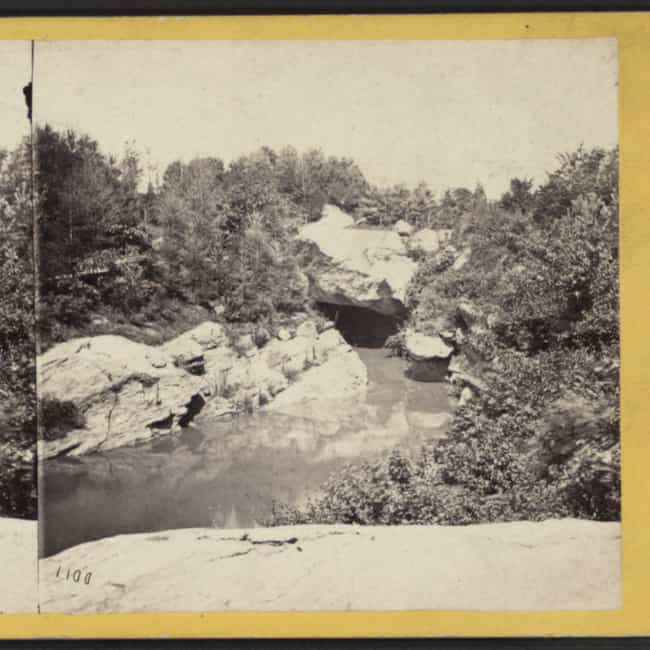 The Ramble is 38 acres of serene woodland, and in it is the Ramble Cave, also known as the Indian cave. The cave has since been sealed, but it was once the site of suicides and other unfortunate events. For example, the Times reported that in 1929, 355 men were arrested for "annoying women" in Central Park, and the majority of them were doing it at the cave.
Is this creepy?