Unspeakable Crimes

12 Terrifying Criminals on Death Row You've Never Even Heard Of

To get sentenced to death row in the United States, someone usually must commit some particularly disturbing crimes. But even among the almost 3,000 condemned inmates in this country on death row, there is a subset of horrifying criminals who have gone way beyond what is considered typical criminal behavior.
Charles Manson, Richard ("The Night Stalker") Ramirez, and John Wayne Gacy are all well-known to most Americans. However, there are many horrifying death row inmates who, after the initial local attention paid to their crimes died down, remain unknown to most Americans. Here are some creepy death row inhabitants that are currently well under the radar.
Andre Thomas, the Murderer Who Blinded Himself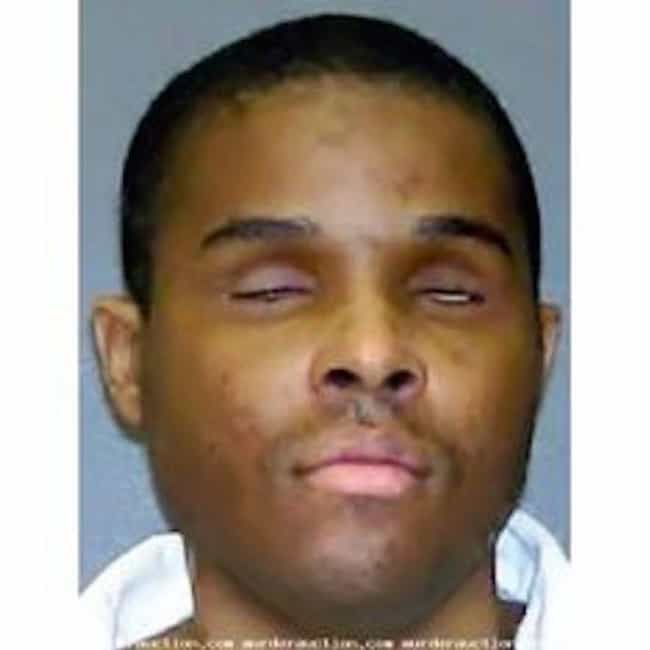 In 2005, in rural northeastern Texas, Andre Thomas was convicted of the murder of his estranged wife and two young children and was sentenced to death. Killing his victims with separate knives, he claimed he did not want to contaminate their blood and "allow the demons inside of them to live." While his behavior was horrific and bizarre, what distinguishes Thomas is what he did next.
Five days after being taken into custody, he removed one of his own eyes. Despite this self-mutilation, he was ruled to be sane enough to stand trial, the act considered the result of substance abuse, not mental illness. He was convicted and sentenced to death on November 3, 2005. Three years later, in 2008, after failing to commit suicide, he removed his other eye, inducing total blindness. He also ate his second eye after removing it. His appeals currently ride on the concept of Thomas's mental fitness to be executed.
Technically, he is not on death row - he has been relocated to the criminal psychiatric ward of the Texas prison system - but he still faces a death sentence which is being appealed.
John Edward Robinson, the Slavemaster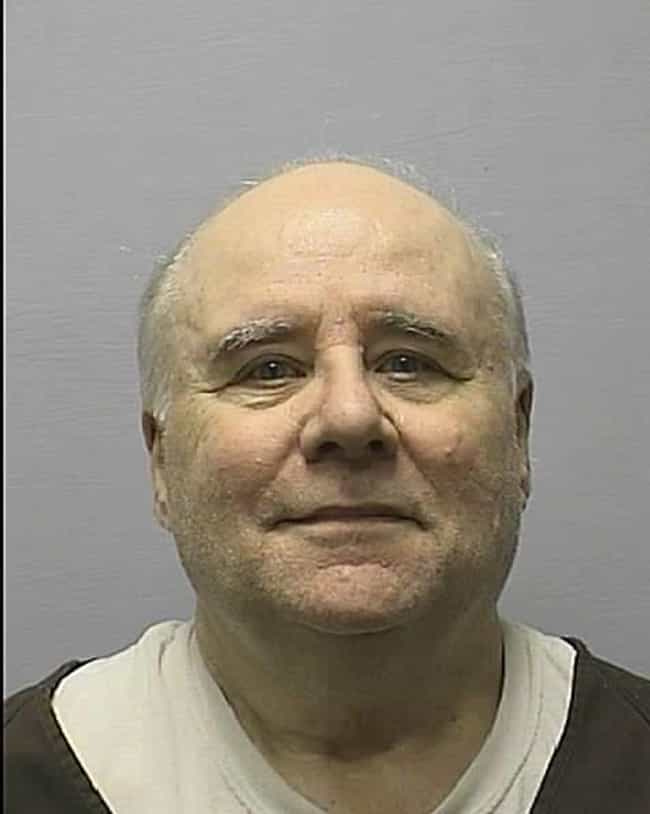 John Robinson has a lengthy record of criminal behavior dating back to an embezzlement conviction in 1969 for stealing from a doctor while employed fraudulently as an experienced X-ray technician. Throughout the '70s, he continued to engage in white collar crime in Kansas City while also attempting to create the image of a solid community and family-oriented person by becoming a scoutmaster and involving himself in organized charity. Despite numerous prosecutions, he was usually given brief sentences or probation, and his swindles involving shell corporations became even more sophisticated.
In the early '80s, Robinson also became interested in more deviant behaviors, involving himself in sado-masochism cults and the sexual torture of others. In 1984, he hired a 19-year-old girl, supposedly as a sales rep, who told her family that she would be sent out of town by Robinson for training. She disappeared without a trace, and Robinson told police he knew nothing about her whereabouts. Her parents received a typewritten, signed letter stating that she was fine but did not want to see her family. The investigation was dropped.
In 1985, Robinson befriended homeless Lisa Stasi in a charity scam, promising her a job and child care for her four-month-old daughter. Within weeks, he told his brother and his wife that he knew of a child they could adopt without a lot of red tape because her mother had "committed suicide." Lisa Stasi's daughter, Tiffany, was shipped to Robinson's brother with some official-looking adoption documents for a fee of $5,500.
Robinson employed and disappeared another woman in 1987, shortly before being sent back to prison for six years on fraud charges and parole violations. While in jail, he conned the prison librarian, Beverly Bonner, who moved to Kansas to work for him upon his release. Once Robinson got her mother to start sending the woman's alimony checks to a post office box, Bonner disappeared, but the checks were still cashed.
By the early 1990s, Robinson had discovered the Internet, participating in sado-masochism chat rooms using the handle "The Slavemaster." He lured several women into his orbit, and they all subsequently disappeared, including a 21-year-old Polish immigrant who signed a 115-item slave contract that gave Robinson complete control of both her and her finances.
In June of 2000, Robinson was charged with sexual battery and theft. Police got search warrants for his farm, where they discovered two bodies inside metal drums. A search of several storage facilities rented by Robinson turned up three more bodies in Missouri - all of these victims died by blunt force trauma to the head. In 2002, Robinson was convicted and sentenced to death in Kansas; a complex plea deal in Missouri got him five life sentences. Officially, he is tied to eight deaths; unofficially, law enforcement believes he has murdered many other victims.
Robinson awaits execution in Kansas and may be the first person executed since that state's reinstatement of the death penalty in 1994.
John Famalaro, the Ice Box Killer
On June 2, 1991, 23-year-old Denise Huber attended a Morrissey concert in Los Angeles. She was last seen by friends when she left a Long Beach bar in the early morning, intent on driving to her parents' home, where she also lived. The next morning, her parents discovered that she had not come home and they notified police. A friend found Denise's disabled car on a nearby Orange County freeway, the battery drained by emergency flashers that were activated the night before. For three years, police and her parents had no idea what happened to Denise.
On July 13, 1994, a couple went to a residence in Prescott, AZ, to purchase paint from an man named John Famalaro whom they'd met at a swap meet. While picking up the paint, they noticed a Ryder rental truck parked in the rear of the driveway that clearly had been there for some time. They took down the license plate number and passed it along to a friend who worked for the local sheriff's department. The plate came back as stolen from Orange County, CA.
When a deputy knocked on Famalaro's front door and got no answer, he also noticed an electrical cord running from an outdoor socket into the truck. Thinking that he had stumbled on a mobile drug lab, the deputy got a locksmith to open the back of the truck, inside of which he discovered a large freezer. When he lifted the lid, he found, inside, the frozen body of a young female adult, naked, handcuffed, and wrapped in garbage bags. It turned out to be Denise Huber.
A further search in Famalaro's house found a box with high heels, Denise's driver's license, purse, key chain, and even the dress and underwear she was wearing the night she disappeared. Famalaro was arrested when he returned to his home.
Famalaro had passed Denise as she walked from her car, offered her a ride, knocked her unconscious, and then took her to his deserted warehouse business location where he killed her. Denise's skull was so battered, it had to be reconstructed by three forensic anthropologists, who also determined that she had been raped. This qualified Famalaro for the death penalty. He was convicted and sentenced to death in 1997.
Jurors were deeply impacted by a video cassette recording of a news program, found in a bookcase in Famalaro's home, of Denise's parents begging for information about the whereabouts of their daughter.
John Famalaro currently resides on death row at San Quentin, CA.
Richard Farley, the Stalker Who Wouldn't Take No for an Answer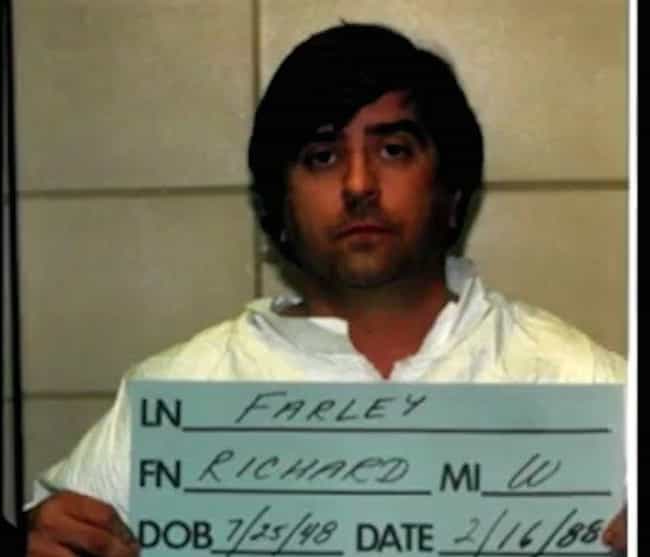 From the moment that Richard Farley met his co-worker Laura Black, an attractive 22-year-old brunette, in 1984, he became immediately obsessed with her. They both worked for a large Silicon Valley software development company. Farley began to pester her for dates; she politely refused. He started to leave gifts, letters, and cookies in her office and started showing up at her aerobics class. He tricked HR into giving him Black's home phone and address, and he befriended the janitors so that he could copy keys to her office and desk. When he discovered she would be visiting her parents in across the country on vacation, Farley obtained that address and sent letters to her there.
On the numerous times that he would "coincidentally" bump into Black, he would again ask to see her socially. She would always politely but firmly refuse. He called her at home at all hours and continued to send her letters telling her that he loved her. When he left messages asking for a date and receive no answer, he would take that as an affirmative and show up at her front door. Laura Black moved homes, only to have Farley immediately discover her new address and begin the pattern again. Farley dated others, lived with another woman, and even got engaged during this process, but the stalking continued.
It is believed that he spent hours with a garage door opener trying various codes until he discovered the correct combination to Laura's garage. When it was clear that Laura would not submit, he became more menacing, taping the key to her home to her car windshield to let her know he had the means to enter at any time. After Laura finally went to HR, they first demanded that Farley seek psychiatric help and then terminated him from staff. He still stalked her until she got a temporary restraining order.
On February 16, 1988, facing foreclosure, on the day before a hearing to make the order permanent, Farley loaded up a rented motor home with 100 pounds of weaponry, drove the vehicle onto his ex-firm's property, and entered the building, indiscriminately killing anyone he encountered with a 12-gauge shot gun. When he got to Laura Black's office, she slammed the door in his face. He blew it off its hinges and fired twice, hitting her once in the neck and shoulder in a manner that looked fatal. Moving on, he left her behind, and she managed to escape into the parking lot. Seven less fortunate fellow employees died on the scene.
A standoff ensued, ending only when Farley complained that he was hungry. Police offered him a sandwich on the condition that he surrender. The utterly remorseless Farley went on trial for seven murders and four attempted murders of those injured in the rampage. He was convicted and sentenced to death on January 17, 1992.
He is still on death row at San Quentin, California.