Graveyard Shift
18 of the Creepiest Dolls You Can Buy on EBay

Updated April 24, 2020
7.2k votes
1.2k voters
189.7k views
18 items
List Rules Vote up the doll you'd absolutely never, ever buy
There's a big market for creepy dolls on eBay. Auctions for these damaged, spooky little dollies have gone for hundreds of dollars. And if creepy-looking isn't bad enough, some sellers actually claim to sell cursed dolls and haunted dolls. Here are 18 scary porcelain, cloth, and wax figures you can buy on eBay.
Note: These auctions were live as of this writing, with many of them ending sometime around June 20, 2016. Furthermore, the prices shown were current at the time of posting. If you desire these macabre dolls, you'd better get on it now.
Porcelain Doll, Vacant Green Eyes, Haunted, Possessed, or Cursed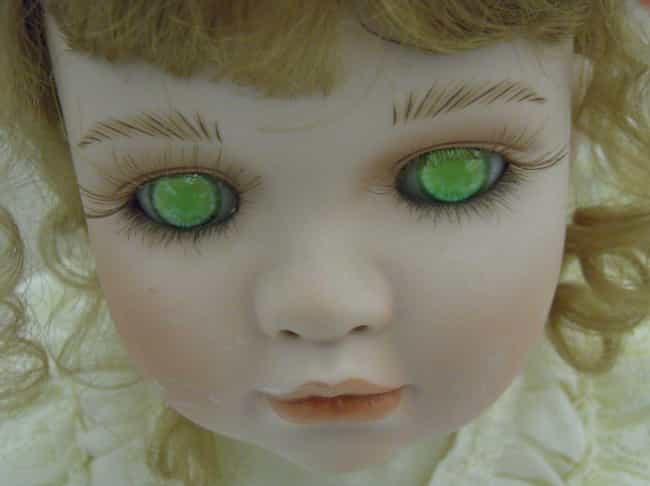 Seller: bookmans_exchange
Current Price:

$6.66

Description:

NOTE: This doll has a dark magnetism that may cause certain people to be inexplicably drawn to her. Some owners have reported "strange" occurrences that begin near the time of the acquisition of this doll. Some people report "creepy" or "scary" feelings when they are near the doll. This doll may be haunted, cursed or possessed. Seller holds no liability for any "strange" occurrences surrounding ownership or proximity to this doll.
Seller: 9133_dog
Current Price:
$35.00
Description:

Old, barn rescue dolls, 1960's plastic or possibly rubber dolls, in an old, dirty condition. Found in my 95 year old neighbor's barn, folded up in his old aluminum lawn chairs. He told me his daughter never did like them, said they scared her! All original. Selling as a pair, as is. I will not clean.
Toothy Monster, Handmade, Real Teeth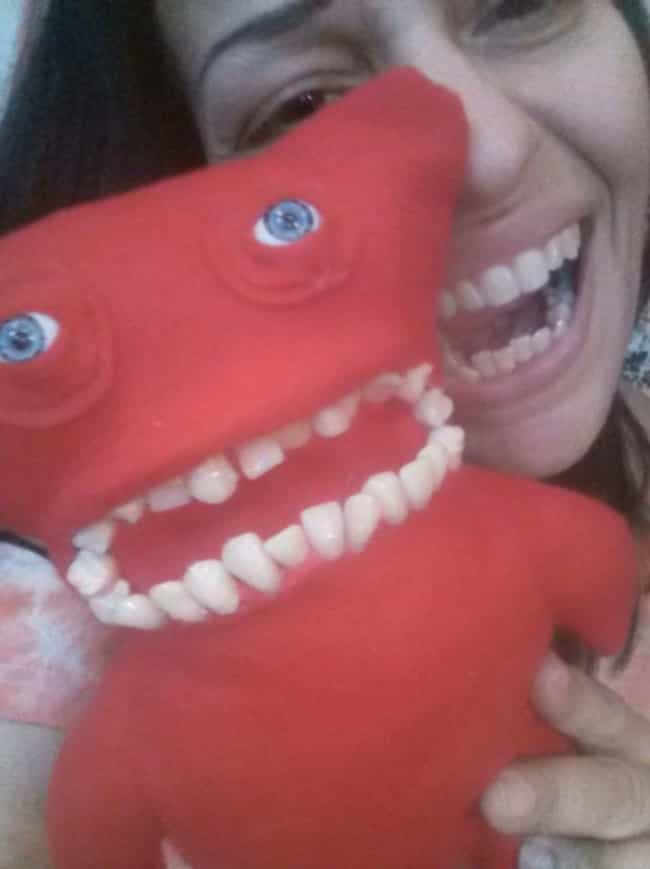 Seller: nobodieuknow
Current Price:
$56.66
Description: Toothy Monster...MY WHAT BIG TEETH YOU HAVE.

All Handmade and with a Mouth Full of Real Teeth ! These Toothy Guys are ready to be adopted!
Creepy Baby Doll Head and Hands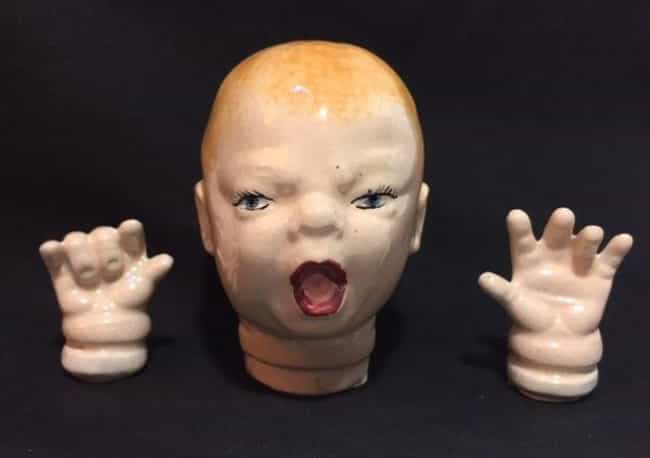 Seller: loribelle409
Current Price: $25.00

Description:
New without package creepy baby doll head and hands. Made of ceramic porcelain type material...Sorry, no returns on this one...if I get him out of my house, he can't come back!