Unspeakable Crimes

13 Unsettling Facts About Alexander Pichushkin, The Chessboard Killer

While he might not be as well-known as some American serial killers, Alexander Pichushkin alleged to killing at least 60 people in Russia. He started in the early '90s and often targeted elderly or transient men, some of which he had formerly played chess with, in the nearby park. In 2006, authorities arrested Pichushkin for the murder of a female coworker. He then admitted to dozens of murders, telling authorities he attacked his victims and left their bodies in Moscow's Bitsevski (Bitsa) Park and sewer drains. Before his arrest, locals referred to the unknown killer as the "Bitsa Park Maniac."
Pichushkin said he wanted to kill enough people to fill the squares on a chessboard - earning him the infamous "Chessboard Killer" name. Investigators discovered a chessboard with approximately 61 spaces marked off in his Moscow home. Pichushkin, like other serial killers, kept his own unique trophy to document his kills: a log with the date each of his victims died. Russian authorities convicted Pichushkin in 2007 for 48 murders.

He Competed To Out-Kill The 'Rostov Ripper'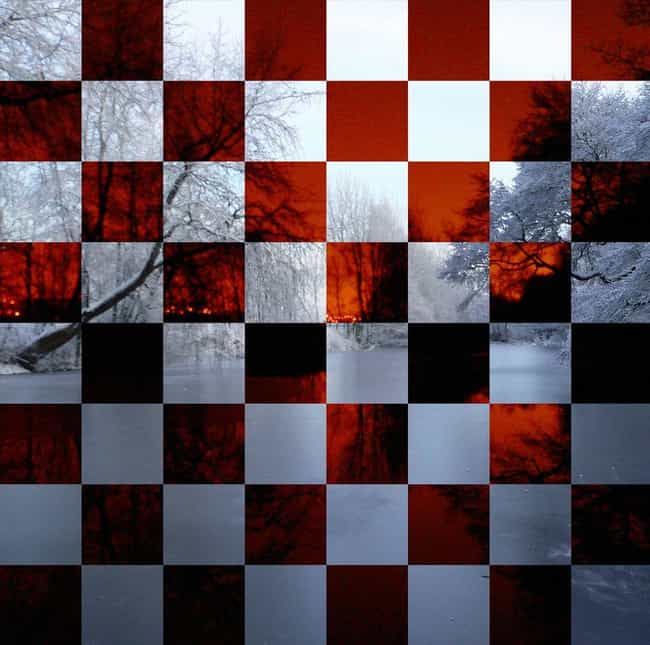 Pichushkin first committed murder in 1992 - the same year the police convicted fellow Russian citizen, Andrei Chikatilo, of mutilating and killing 52 people. At the time, Chikatilo - known as the "Rostov Ripper" - was Russia's most notorious serial killer. Pichushkin said he dreamed of surpassing Chikatilo and intended to kill 64 people, equaling the squares on a chessboard. Pichushkin never completed his chessboard murders, but he did confess to killing 61 people.
Pichushkin told authorities he first planned to kill with his friend, Mikhail Odiychuk. Pichushkin turned on his former classmate and beat the 18-year-old to death. During his trial, Pichushkin told the courts: "A first killing is like your first love. You never forget it."

A Childhood Accident Damaged The Frontal Lobe Of His Brain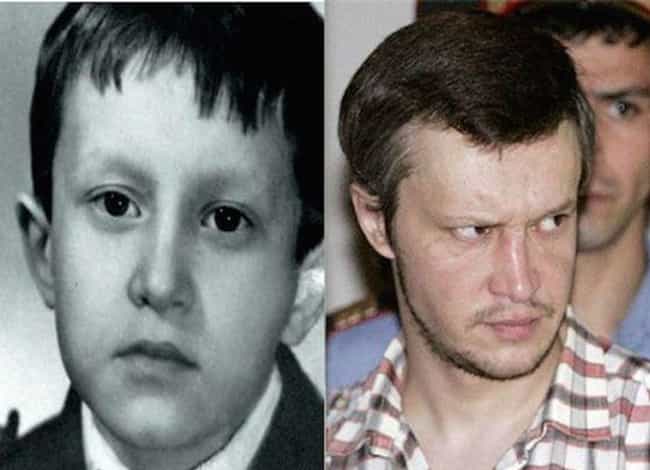 When Pichushkin was 4 years old, he fell backward off of a swing. The chain reared back and hit him in the head, damaging the frontal lobe of his brain. After the accident, Pichushkin's mother sent him to a special school for the disabled, which Pichushkin reportedly found traumatic.
Neuroscientists maintain a connection between damage to the frontal lobe of the brain and "neuropsychiatric abnormalities," such as aggressive behavior and psychopathy. Researchers have found a link between such injuries and criminal violence. Psychiatrists propose Pichushkin developed a propensity toward violence after suffering a sharp personality change due to his childhood injury.
Pichushkin's childhood neighbors report before the accident the now-killer was "pleasant" and expressed great empathy for animals.
He Began Killing When He Was 18 - And Killed Two Of His Friends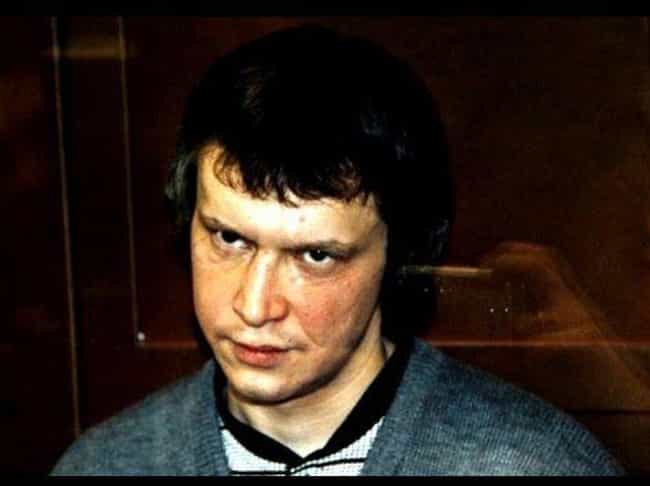 In 1992, 18-year-old Pichushkin invited one of his friends, Mikhail Odiychuk, with him on a "killing expedition." They began walking around, trying to find someone to kill. When it became clear that Odiychuk wasn't as committed to the act, Pichushkin killed him instead of a random victim.
Pichushkin also said he threw a romantic rival out of a window the same year. According to Pichushkin, his girlfriend Olga broke up with him and began dating his friend Sergei. In response, Pichushkin killed him, although the circumstances of Sergei's death led the police to declare it a suicide, not a homicide. He also later attested to killing Olga as well, although authorities have not confirmed this claim.
Pichushkin didn't continue killing until 2001, when he reportedly made a list of acquaintances he intended to murder: "The closer the person is to you, the more pleasant it is to kill them. […] It's more emotional."

He Kept A Record Of Every Person He Killed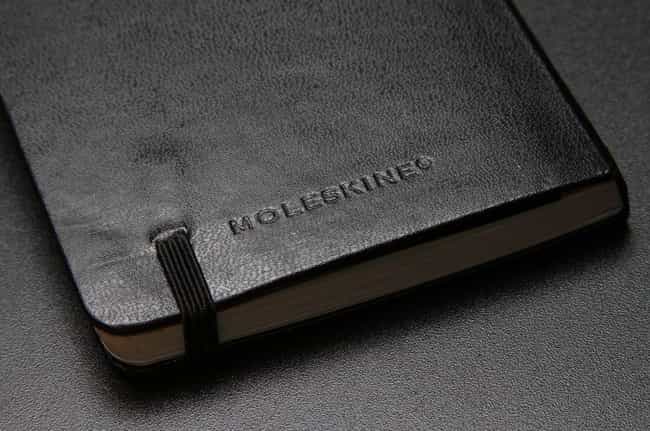 Some killers take "souvenirs" from their victims, such as small personal items like jewelry or organic "trophies" like body parts. Others recreate an homage to their murders, like Pichushkin. According to forensic psychologists, a serial killer keeps some kind of souvenir to "maintain the bridge between his dreamed desires and the reality of acting out his fantasy."
Pichushkin kept a small notebook in his pocket on which he had sketched out a chessboard. Each square had a date written in it that corresponded to one of his alleged murders. At the time of his arrest, the 33-year-old had filled in approximately 61 of the 64 squares on the chessboard. He later admitted that once he completed the board, he would have continued to kill "indefinitely."