Myths & Legends
15 Creepy Stories and Urban Legends from Georgia

Updated December 18, 2019
110.4k views
15 items
Every state has their famous urban legends, and these urban legends from Georgia are as purely Southern Gothic as it gets. From doomed love to terrifying tragedies to places where mysterious deaths are shockingly common, there is something dark underneath all that Southern charm.
These Georgia ghost stories will have you more than campfire-ready. While many states share a few twisted tales, and there are strange legends with eerie similarities that pop up across the country and even the world, there is so much that is uniquely Georgian in their urban legends.
Take a look at these creepy Georgia tales and get ready for Halloween early. Whether you like ghosts, mysterious misdeeds, or even vampires, Georgia has something for you.
Empty Ghost Towns Drag People Down To The Bottom Of A Cursed Lake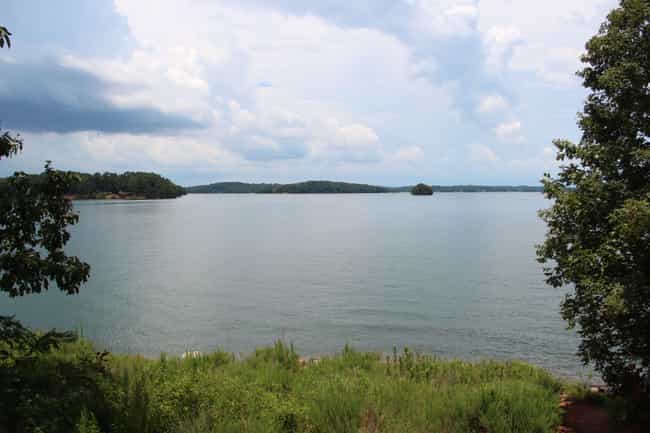 In northern Georgia sits Lake Lanier, a massive human-made lake with a dark history. In order to get it to the depth they wanted, the US Government bought or forced out over 250 families, 15 businesses, and 20 cemeteries so they could fill over 50,000 acres of prime farmland with water. At the bottom of Lake Lanier are entire intact ghost towns, left as they were when the government flooded them.
This lake is famous for deaths and accidents, ranging from boating accidents and drownings to cars careening off the road and into the lake for no apparent reason. Survivors of various accidents have reported feeling as if invisible hands were dragging them deep beneath the water. In 2011 alone, there were nearly 20 mysterious deaths.
The Winecoff Hotel Houses The Ghosts Of 119 Victims Of A Terrible Fire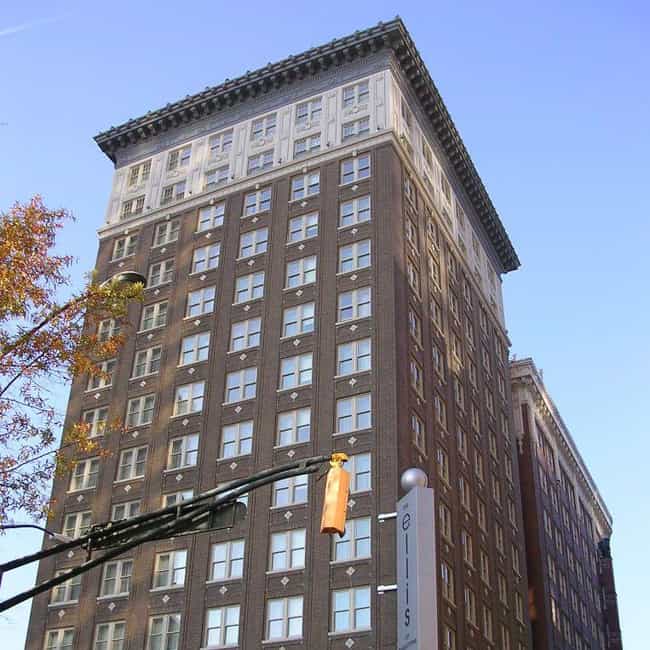 In 1946, a fire in the Winecoff Hotel took 119 lives. This was the largest hotel fire in US history. Much like the Titanic, the Winecoff was thought to be "fireproof," and so, its builders didn't bother installing fire doors or fire escapes, sprinklers, or an alarm system.
During the fire, the fire department lacked nets or ladders able to deal with a building of its height. Some people were so terrified and desperate to escape from the doomed upper floors that they leapt out of the windows, directly into inadequate nets. Today, the hotel still stands in Atlanta under the name the Ellis Hotel. Employees and guests report seeing ghosts and smelling smoke.
At Fort Mountain, A Man Took A Photo So Terrifying That The Shock Killed Him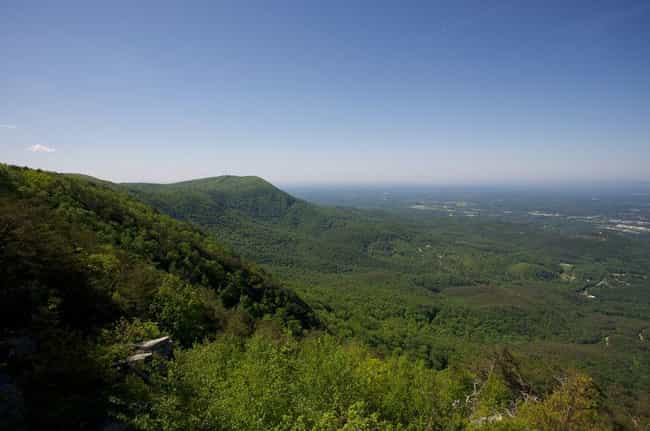 According to legend, a young man once visited Fort Mountain with his friend and asked the other man to take a picture of him. The friend took the picture and immediately screamed and fainted, only to die in the hospital of a heart attack two days later.
The picture he had taken showed the figure of a ghostly woman hovering next to his friend.
A Weeping Child's Ghost Can Be Heard At Crybaby Bridge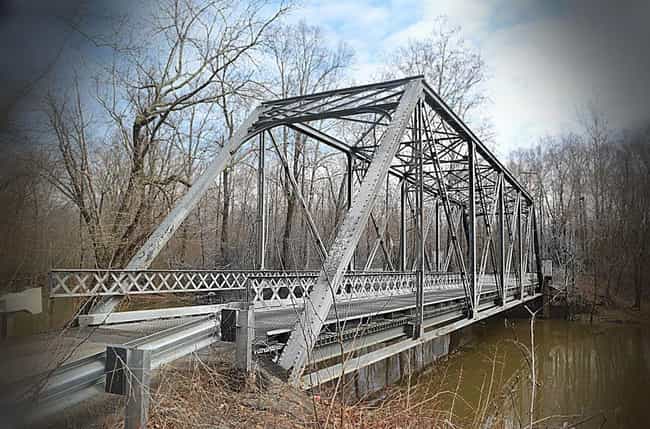 There are numerous versions of the story of Crybaby Bridge. In some, a child accidentally drowned in the creek below the bridge; in others, one of the child's parents murdered him.
Regardless, if you drive to Crybaby Bridge in Columbus, Georgia, you can still hear the child crying.