Graveyard Shift
The Ghost Girl Of Bear Canyon, And Other Scary Stories From Montana

Updated July 31, 2019
1.1k votes
325 voters
16.2k views
12 items
List Rules Vote up the spookiest tales from Big Sky Country.
Montana is known for its stunning scenery and vast wilderness – but its ghosts don't get nearly enough attention. If you believe the whispers about creepy Montana, the state is crawling with specters, spirits, and strange creatures of all kinds. Ghost stories from Montana prove the West is every bit as spooky as it is wild.
With settings ranging from haunted bars and prisons to massive battlefields, Montana urban legends offer a window into the past. Its haunts have an eerie, out-of-time feel; one visitor to a storied site claimed the presence there momentarily transported them into the past. An old prison still echoes with the sounds of the men once held there. And then there are rumors about a lake monster. They're enough to keep you out of the water entirely.
From freaky ghost girls to historical figures visiting unsuspecting visitors, there are a lot of supposed supernatural happenings in the state of Montana.
back to page 1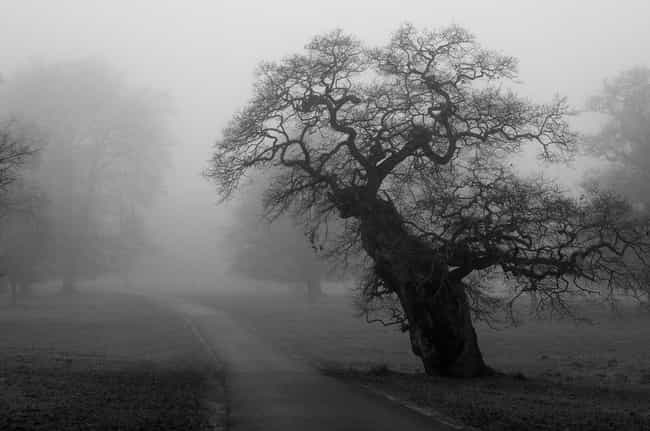 The Hitchhiker Of Black Horse Lake
Just off Highway 87 in Cascade County, you may come into contact with a phantom hitchhiker. Over the years, many have reported that as they drove down this stretch of road, a man's body suddenly appears on their windshield, as if he had been hit. Then, he vanishes – without leaving a scratch on the car.
This figure has been described as a Native American man with long black hair, wearing a jacket and jeans. Many believe he's the ghost of a transient Native American man who was struck by a vehicle one night, long ago.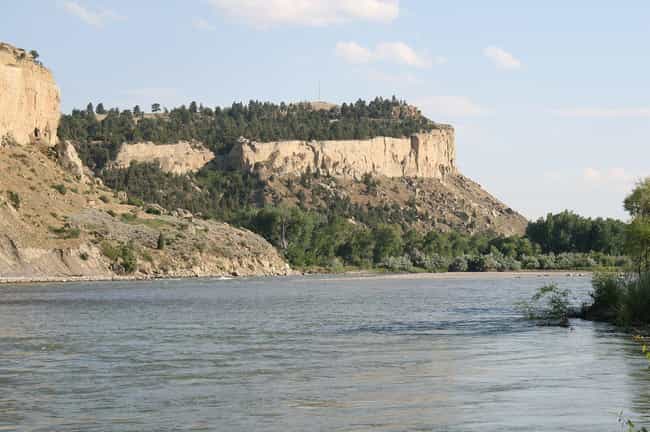 The Heartbroken Ghosts Of Sacrifice Cliff
Sacrifice Cliff sits in the Rimrocks, south of the Yellowstone River and across from Boothill Cemetery. It's thought to have been a place of meditation for young men in the Crow tribe who were coming of age.
According to legend, one day two teen Crow brothers returned home and found that the majority of their tribe, and the young women they loved, had died of smallpox. In despair, the young men blindfolded their horses and rode off of the cliff.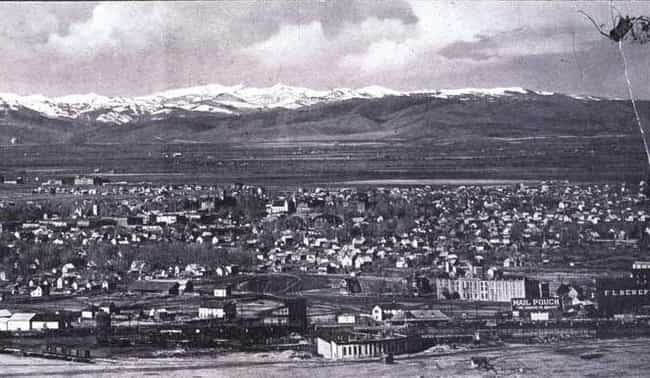 The Invisible Patrons Of Eagles' Lodge
Bozeman is reportedly full of haunts, but witnesses have seen some truly bizarre things at the Eagles' Lodge. A family once walked into a crowded room and watched an invisible force push its way through the crowd, jostling people as it moved. Employees have even witnessed glasses and dishes moving by themselves long after the bar had closed.
It's rumored that an old system of tunnels running beneath the entire town starts at the Eagles' Lodge, and it may be helping ghosts travel throughout the city.
The Little Girl At Moss Mansion
The Moss Mansion in Billings is said to be haunted by members of the family who used to call the estate home. The most active ghost is that of Virginia Moss, who died of diphtheria at a young age.
Numerous witnesses have reported strange ghostly activity within this mansion, including inexplicable noises and doors that open and close by themselves at night.