True Stories
Facts About OJ Simpson That Will Make Your Skin Crawl

The OJ Simpson murder case is never far from popular culture. With the 20th anniversary of the killings in 2014, and the 2016 FX miniseries about the murders and trial, it's worth diving into some creepy OJ Simpson facts. Simpson's behavior before, during, and after the trial is some of the strangest and most compelling in modern history - and much of it was really, really creepy.
For example, Simpson has made numerous attempts to profit from the notoriety he achieved from the murders, even while insisting he didn't commit them. He put his name on a ghost-written confession, wanted to put his first interview on pay-per-view, and tried to cash in with a prank show. Oh, and he threw a giant bash after being acquitted of the double murder over which he was later sued and ultimately found responsible for.
What happened to OJ Simpson? Here are some of the creepiest, most WTF facts about OJ Simpson and the insane trial of the century that swirled around him.
In A Previously Unaired TV Special, OJ Basically Admits To Killing Nicole And Ron
In 2018, FOX aired "O.J. Simpson: The Last Confession" which was filmed in 2006. In it, he describes a bloody scene outside his apartment in what he calls a "hypothetical" situation. He said he didn't know who Goldman was, and confronted him and his ex-wife Nicole Brown outside her home. According to the interview, Brown fell down and Goldman stepped in to defend her. Simpson took a knife from a man only identified as "Charlie." He said he blacked out after that, but when he came to, saw blood all around the front of his property.
The special was supposed to air congruently with his book release "If I Did It," but when the book wasn't immediately published due to a legal battle with Goldman's father, the special never surfaced.
Simpson Had Pictures of Kim Kardashian in His Prison Cell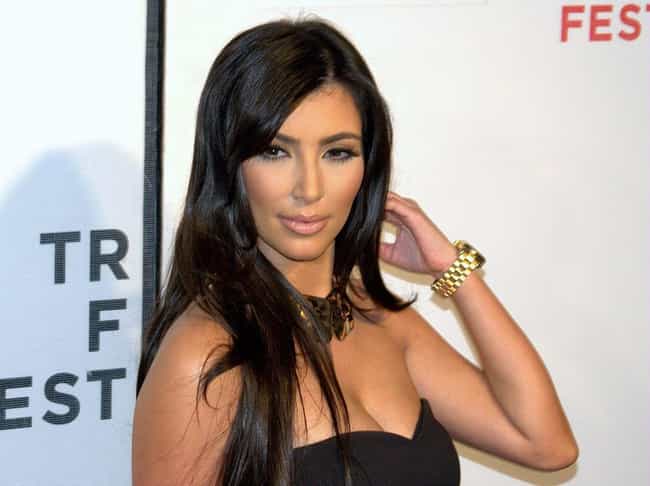 Simpson knew Kim's parents, Kris and Robert Kardashian, for years even before his trial. He also seems to have a pretty intense crush on Kim - who is half his age (not to mention married and a mother of two). Sources say while OJ served a his prison term for a 2008 robbery in Nevada, he talked about her constantly and decorated his prison walls with pictures of her from Playboy.
One anonymous source quoted him as once saying "Kim likes black ball players, I am a Hall of Famer - and I still have my Heisman award," - a dig at ex-boyfriend Reggie Bush, who returned his 2005 award. Whether or not this is true or just tabloid nonsense is anyone's guess.
Someone Found a Knife on OJ's Property - In 1998
In March of 2016, the LAPD held a press conference to announce that it was examining a knife that had been found buried on the perimeter of OJ's Brentwood estate. In a shocking twist, the folding buck knife had actually been found by a construction worker in 1998 when the estate was being demolished. But by June, authorities had determined that the knife was not the one used in the murders, since forensic tests (and its small size) ruled it out.
Apparently, the worker gave the knife to an off-duty police officer who was in the area providing security for a film shoot. The officer inexplicably held on to the knife, and it wasn't until earlier in 2016 that the officer retired and told a friend at the LAPD about it, allegedly seeking the case number so he could frame the weapon and add a plaque with the identifying detail. That officer turned around and told his superiors, who demanded the knife be handed over for examination.
The murder weapon in the Simpson case was never found, but Simpson can't be tried again due to double jeopardy laws. Simpson himself is reported to be laughing about the whole thing, quipping to a guard "If the knife is rusted, I can't be busted."
Simpson Got Military Knife Skills Training on a TV Show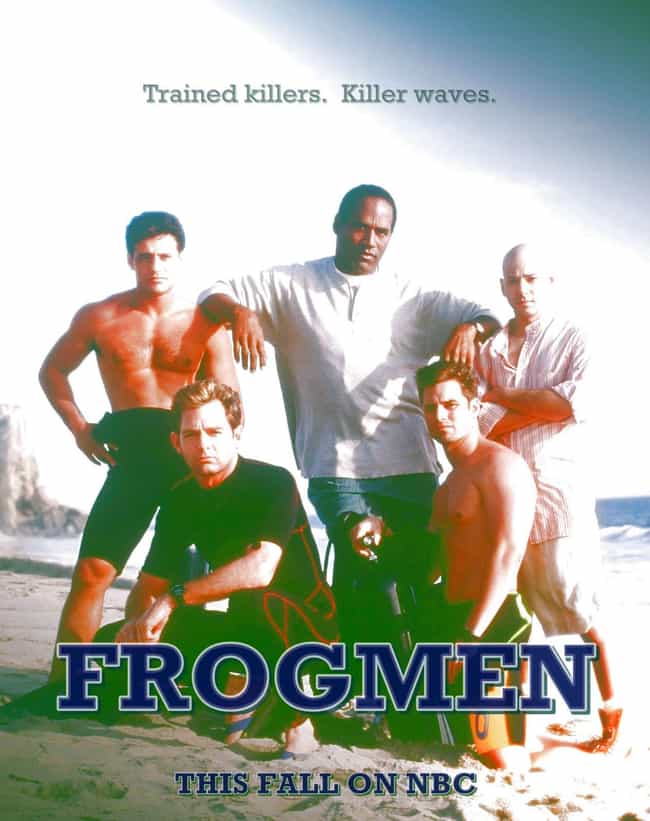 A few months before the murders, Simpson filmed a TV movie/backdoor pilot for NBC called Frogmen, about an elite squad of Navy SEALs based in Miami. Simpson starred as the group's leader, and as such, underwent knife combat training. The pilot also had a scene in which Simpson's character held a knife to his daughter's throat, thinking she was an intruder.
It was during the shooting of
Frogmen
that Simpson went to Ross Cutlery and examined the knife that prosecutors say he used to kill Nicole Brown Simpson and Ron Goldman. The tape of the pilot was admitted as evidence, but never used. It's now in a Warner Brothers vault, and has never been aired.