Weird History
10 Creepy Plane Wreckages In Remote Areas You Can Visit Today

Updated February 14, 2020
95.2k views
10 items
Few things can grab the world's attention quite like a plane crash. The news that an aircraft has gone down makes for massive headlines that captivate the globe; it's a real-life scenario that produces nightmarish horror. These aviation mishaps often mean significant death tolls - complete survival of those on board is a rarity - and the crash sites often become memorials or hallowed grounds that serve as a tribute to the lives that were lost.
But what becomes of the wreckage? Well, oftentimes, it's just left at the scene. Sometimes, the plane has gone down in a remote area that's difficult to access or the wreckage is left as a memorial to the passengers who perished in the crash. This list explores those plane wrecks that are still intact - mangled old ruins that are located in places you can visit if you're daring enough and the scene doesn't give you creeps.
You Can Scuba Dive To Hawaii's Corsair Plane Wreck Site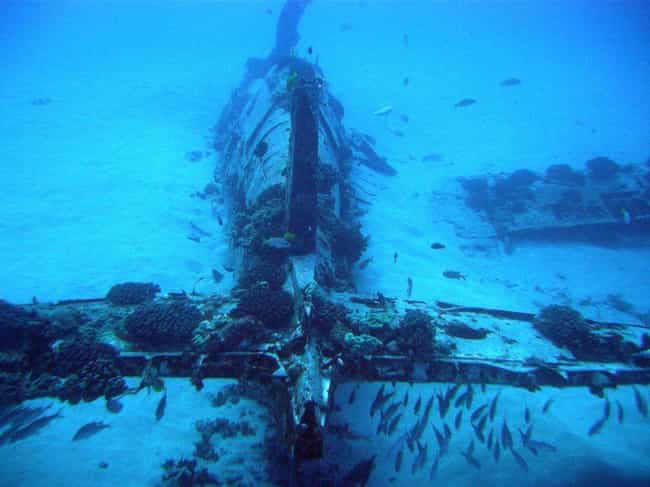 In 1948, during a routine mission from Pearl Harbor, a Corsair went down three miles off the coast of the Hawaiian island of Oahu. In a forced water landing due to a fuel malfunction, the plane's captain was able to safely sink the plane before being rescued shortly thereafter.
The plane ended up suffering very little damage, and it currently sits remarkably intact, roughly 115 feet underwater, making it a popular scuba diving attraction. It requires about a 15-minute journey, and it's considered an advanced dive, but the plane - which is fully upright - certainly makes for a unique site of exploration.
WWII History Is Preserved In The Many Plane Crash Sites Of The Pacific Islands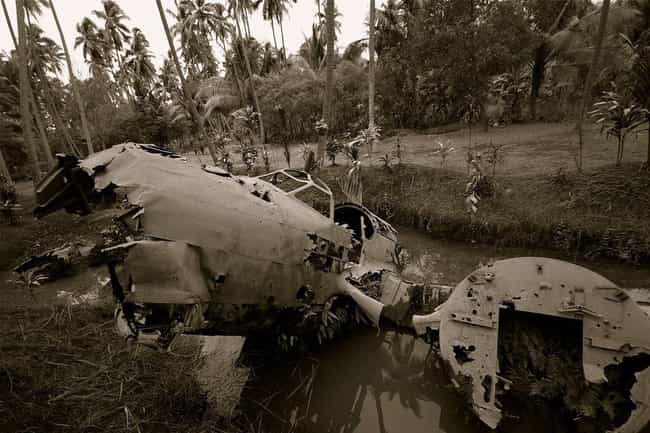 The Pacific Islands were witness to a ton of air combat in WWII. A great many US and Japanese aircraft went down over these Islands, crashing in the jungles or sinking into the lush lagoons. Many of these wrecks are still placed where they went down.
In 2015, a photographer named Brandi Mueller discovered a mass sunken graveyard containing over 150 missing planes from WWII. Found while scuba diving off the coast of Roi-Namur in the Marshall Islands, the aircrafts had been pushed into the sea after the Pacific campaign ended in 1945.
Twisted Wreckage On Sólheimasandur's Black Sand Beach Is A Haunting Tourist Destination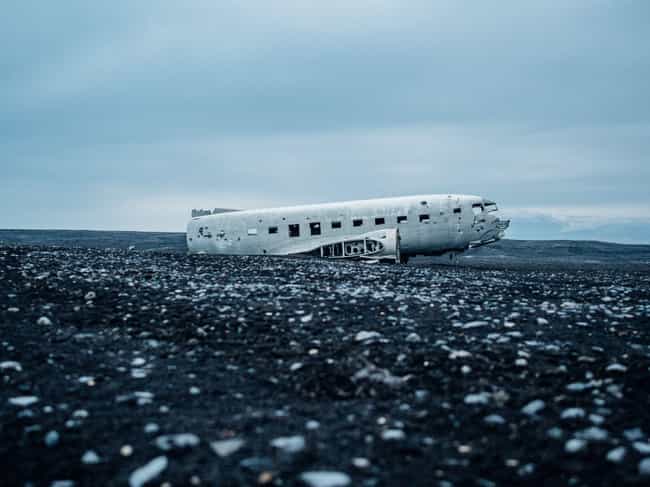 Perhaps one of the most eerie wreckage sites on Earth is an oft-photographed plane crash in Sólheimasandur, Iceland. The twisted wreckage that rests on the black sand beach (a haunting, apocalyptic-like scene) is that of a Douglas DC-3 that belonged to the US Navy.
The plane went down in November 1973 as part of a forced landing due to weather, and - fortunately - all crew members survived. The plane's fuselage still rests on the south Icelandic beach, and it has become a hot spot for the curious and photographers alike.
An Alaskan Aviation Relic Is A National Monument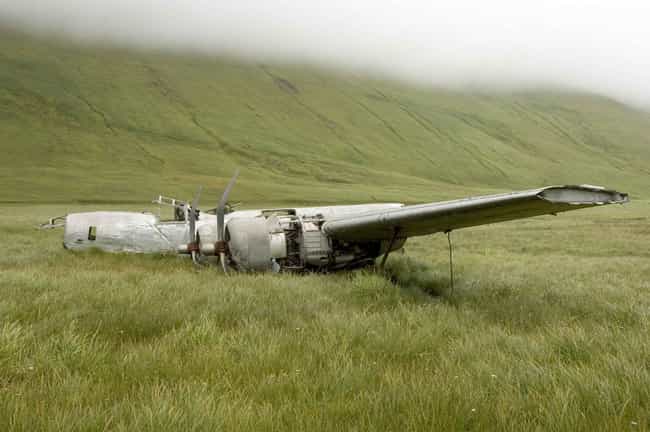 On the remote Aleutian island of Atka off the shores of Alaska, there is a B-24 bomber that rests intact, though a bit mangled, in a spacious, scenic field. The plane went down in WWII during a routine weather-reporting mission, when its crew encountered nasty conditions, forcing them to ground on the small island.
All those on-board survived, luckily, and the plane still sits there to this day, where it's been on the National Register of Historic Places since 1979.