Graveyard Shift
Creepy Scenes In 'Pushing Daisies' That Were Brushed Aside By The Show's Wholesome Atmosphere

Pushing Daisies is remembered for its lighthearted and romantic atmosphere that touched many viewers. Like countless other great TV shows, it was canceled before its time, running for only two seasons before becoming a casualty of the Writers Guild of America strike of 2007. Helmed by Hannibal creator Bryan Fuller, Pushing Daisies has developed something of a niche following in the years since its cancellation. Dedicated fans have eagerly petitioned for it to be picked up again, and Fuller himself has even pitched a reboot to ABC via Twitter.
The premise of Pushing Daisies is unique, to say the least. Ned the pie-maker can raise people who have perished by touching them - but only at the cost of another life. Furthermore, if he has physical contact with the reanimated person a second time, they are gone for good. When he learns his childhood sweetheart, Chuck, was slain, he revives her. They rekindle their relationship, but they can never touch again. The couple teams up with a disgruntled private investigator and Ned's brightly dressed employee to solve cases for reward money.
The show's quirkiness often overshadows the most disturbing scenes from Pushing Daisies. From sinister stories of macabre snowmen to darkly humorous tales of magic tricks gone awry, the creepiest Pushing Daisies scenes are what make the show so unforgettable.
Ned Inadvertently Orphans Chuck And Then Lies To Her About It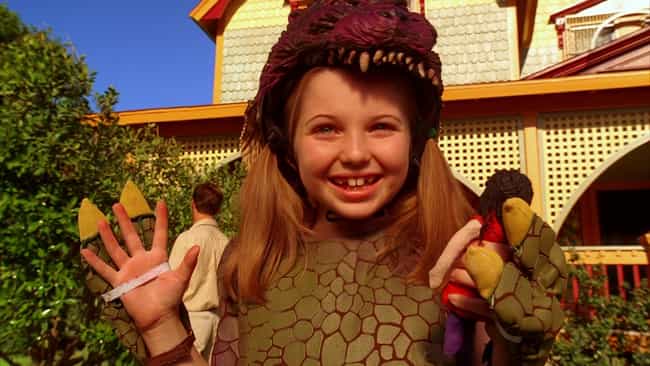 In the very first episode, young Chuck loses her father when young Ned resurrects his mother after she spontaneously burst a blood vessel in her brain. Ned learns that if he brings someone back for more than 60 seconds, another person must take their place - in this case, Chuck's dad. When Ned brings back Chuck 19 years later at the expense of a nearby funeral director, he lies to her about the repercussions of her reanimation - and the circumstances of her father's passing all those years ago.
Because of Chuck's famously tragic demise, she is forced to live in hiding, relying solely on Ned - whom she cannot touch - for companionship and comfort. Bryan Fuller takes the popular girl-next-door trope and creates a different dynamic.
A Woman Is Swarmed Alive By Bees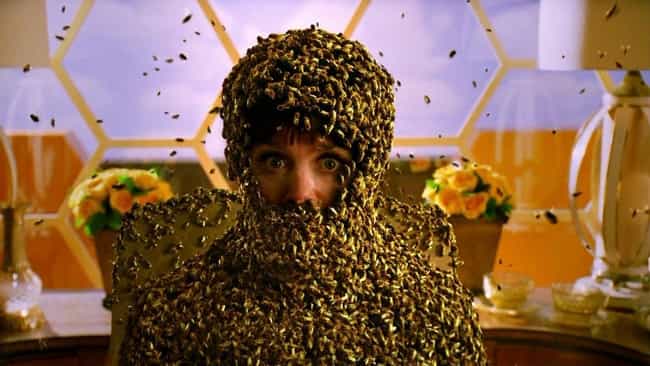 In Season 2, episode 1, Betty's Bees top bee girl is intentionally stung by a swarm of bees. Her desperate husband seeks Emerson, Chuck, and Ned's help in solving the case. Ned brings back the bee girl, and in the allotted 60 seconds he has before putting her to rest permanently, attempts to overlook her welt-covered form. To make matters worse, she coughs up thousands of bees that chase the sleuths out of the morgue.
The episode is visually alluring with its large yellow props and use of bumble-bee-themed decor. But it's also disconcerting in the way it presents the offender - a man who spits slayer-bees - and his bee-covered sacrifice.
A Chicken Fryer Is Cooked In His Own Batter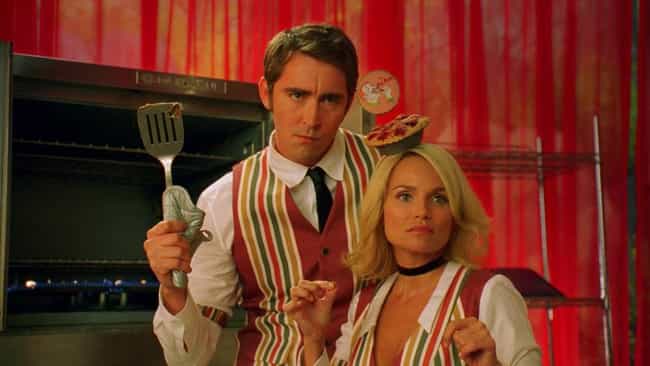 In Season 2, episode 8, Ned and Olive participate in a comfort food cook-off. They discover that someone has been going around subverting the contestants, and one of them ends up deep-fried in his own batter. Colonel Likkin, the owner of Colonel Likkin's Southern Fried Chicken, is dunked in a vat of fry oil and cooked to a crisp.
He leaves behind a grim figure, which he proceeds to munch on when he is briefly brought back.
A Fallen Horse Jockey Is Stuck In His Mom's Basement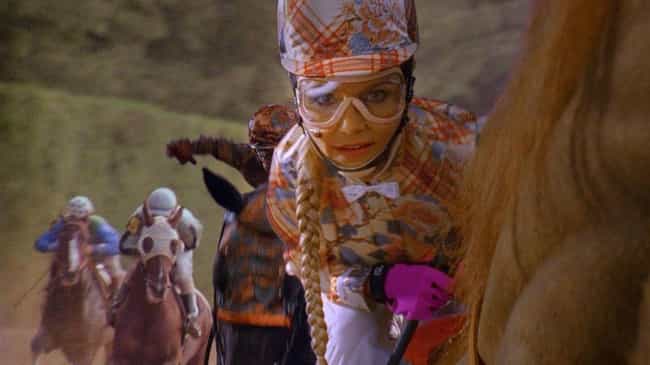 In Season 1, episode 5, John Joseph Jacobs is an ill-fated horse jockey from Olive's sordid past at the racetracks. When he falls off his horse at the peak of his career, Jacobs is run down by the other racers. Luckily, doctors save his life and even repair his broken legs with a not-at-all terrifying bone graft from his horse. The bone graft adds two feet to his height, crushing his career as a jockey and prompting his mother to keep him in her basement.
John Joseph Jacobs is stuck in the basement until he is 40 years old. He's only rescued when Olive attempts to catch his mother, who is impersonating her son's ghost and going after those responsible for his great fall.