Unspeakable Times
12 Disturbing Ransom Notes with Strange and Tragic Consequences

Throughout history, ransom letters have been used to extort cash, often from wealthy families, well-known entrepreneurs, celebrities, or political leaders. Most of these kidnapping notes were just the beginning of a series of events that would usually lead to the slaying of the abductee, and in some cases, the execution of the abductor. Kidnapping victims rarely make it away from their captors. Ransom notes can vary from long letters or postcards to the juxtaposed typography usually associated with the medium.
Criminals have been employing ransom notes dating back to the Middle Ages. Children are often the target, as they can be easier to abduct than adults. The first known American kidnapping accompanied with a ransom note took place in 1874, and kidnapping continues to be one of the most common offenses in the US.

back to page 1
The Lipstick Killer Left A Note For Police Begging To Be Caught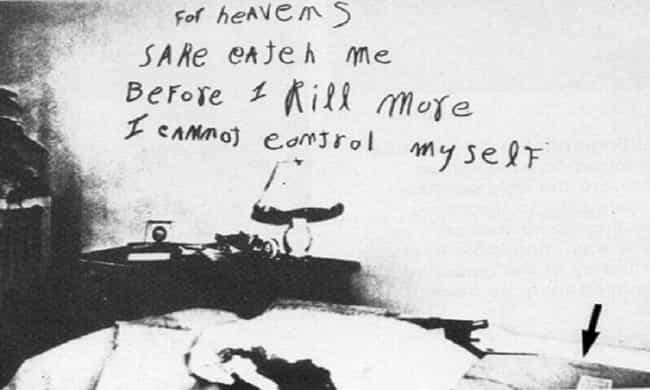 In late 1945, the Lipstick Killer left a note for police scrawled in lipstick on the wall of the second victim's Chicago-area apartment after slaying two women: "For heavens Sake catch me Before I kill more I cannot control myself."
One month after that message, 6-year-old Suzanne Degnan's was found missing from her room. Her parents recovered a ransom note outside her bedroom window: "GeI $20,000 Reddy & wAITe foR WoRd. do NoT NoTify FBI oR Police. Bills IN 5's & 10's." And on the back of the note: "BuRN This FoR heR SAfTY."
At the same time, the mayor of Chicago received a note that read: "This is to tell you how sorry I am not to not get ole Degnan instead of his girl. Roosevelt and the OPA made their own laws. Why shouldn't I and a lot more?"
After an anonymous tip suggesting they look in the sewer near the Degnan home, police found the severed head and torso of Suzanne Degnan. After a city-wide man hunt, and a few false starts, the police arrested William Heirens. Even though the courts convicted Heirens, there's still speculation as to whether he was actually responsible.
Annie Laurie Hearin Allegedly Pleaded With Her Husband To Pay Her Ransom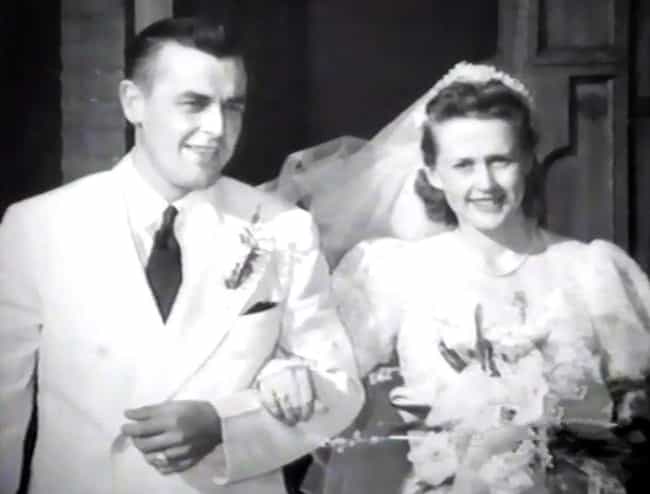 In 1988, 72-year-old Annie Laurie Hearin - the wife of Robert Hearin, the owner of Mississippi's largest gas distribution company, Mississippi Valley Gas Co. - was abducted from their home after a violent attack. During the initial investigation, police found a typed ransom letter:
Mr. Robert Hearin, Put these people back in the shape they was in before they got mixed up with School Pictures. Pay them whatever damages they want and tell them all this so then can no what you are doing but dont tell them why you are doing it. Do this before ten days pass. Don't call police.
Rather than pay the ransom, Robert made a public appeal for his wife's return. Then he received a second note, this time allegedly from Annie:
Bob, If you don't do what these people want you to do, they are going to seal me up in the cellar of this house with only a few jugs of water. Please save me, Annie Laurie.
Even after paying out the ransom, he never saw his wife again. In 1990, law enforcement apprehended Newton A. Winn and convicted him of conspiracy in relation to Hearin's disappearance. The courts never filed charges, and investigators never recovered Hearin's body, as she was declared dead in 1991.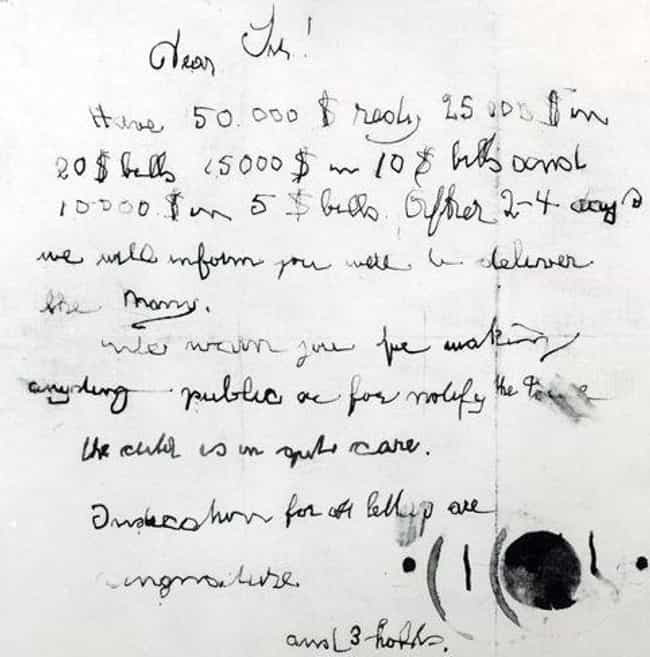 Prior to the JonBenét Ramsey case, the 1932 disappearance of the Lindbergh Baby was the biggest child abduction case that the world had ever seen. The son of a world-famous pilot was only 2-years-old when he was abducted from his home and replaced with a note that demanded $50,000 in exchange for the child. The ransom also included veiled threats: "We warn you for making anyding [sic] public or for notify the Police The child is in gut [sic] care."
Over the course of more ransom notes, the captors increased the money to $70,000. After paying the fee, the kidnappers told the Lindberghs that their son was on a ship named The Nelly. Later, investigators recovered Charlie's body less than a mile away from the Lindbergh mansion. Coroners believed he had died the night of the abduction.

see more on Charles Augustus Lindbergh, Jr
Virginia Piper's Husband Paid $1 Million For His Wife's Safe Release
Unknown assailants kidnapped CEO Bobby Piper's wife, Virginia Piper, in 1972. The ransom note led Virginia's husband on a scavenger hunt across the Twin Cities in order to unload $1 million for her return. According to the letter, if the person delivering the money made one wrong move, Virginia would be killed.
After Bobby deposited the cash, the captors released Virginia from a tree where she'd been chained up for two days. Despite two arrests for Piper's kidnapping, no one ever went to prison for the abduction.