Graveyard Shift
12 Terrible And Creepy Things That Have Happened At The Cecil Hotel

The Cecil Hotel has been the site of so many gruesome suicides, grisly murders, and unexplained deaths that it inspired Ryan Murphy to set the fifth season of American Horror Story in the creepy hotel. In addition to the number of guests who have died while visiting the Cecil, at least two serial killers have stayed at this notorious hotel during their killing sprees, making it the kind of place where you just might sleep next door to a murderer. However, it wasn't until the LAPD released a disturbing video of a young woman who was later found dead on the roof of the hotel that the Cecil reached a level of infamy that required the owner to change the name to Stay on Main.
Regardless of its name, this hotel is definitely the sort of place where you might check in, but you never check out.
The Night Stalker Lived At The Cecil While He Was Killing His Victims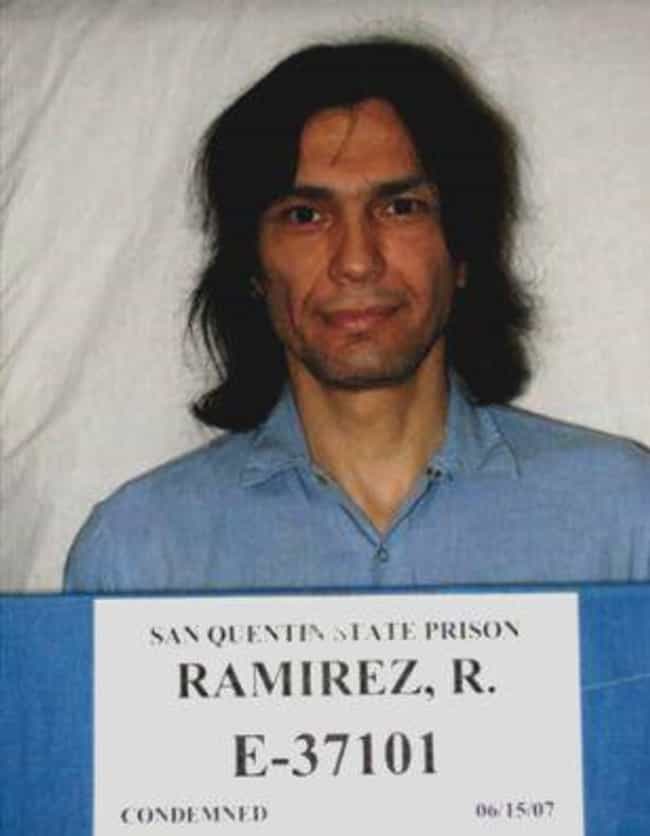 Richard Ramirez, a serial killer and rapist known as the Night Stalker, terrorized Los Angeles and San Francisco from June 1984 to August 1985, murdering at least 13 victims in little over a year. A practicing Satanist, Ramirez brutally killed both men and women, using a variety of weapons to take the lives of his victims, including a hammer, a tire iron, handguns, knives, and a machete.
During the time Ramirez was breaking into homes in and around L.A. and assaulting, murdering, raping, and robbing the occupants, he was a guest at the Cecil Hotel. Ramirez stayed in a room on the top floor, and he paid just $14 a night for a place to return to after committing unspeakable acts of violence, often throwing his bloody clothing into the Cecil's dumpster.
By the time he was apprehended, Ramirez had finished his stay at the famed hotel, but his connection to the Cecil still lives on.
Elisa Lam's Dead Body Was Found In The Hotel's Water Supply
In January 2013, Elisa Lam, a 21-year-old Canadian tourist who was staying at the Cecil Hotel, went missing. Nearly three weeks passed before the young woman's nude body was found floating in a water tank on the building's roof. Disturbingly, a maintenance worker discovered Lam's corpse because he was investigating complaints from guests at the hotel who had reported poor water pressure; others stated the water had a strange smell, color, and taste.
Following the recovery of the young woman's remains, the LAPD released video footage from the hotel that showed Lam behaving strangely prior to her disappearance, leading some people to believe she may have met with foul play. However, officials determined the 21-year-old died of drowning, and they think Lam, who was being treated for depression and bipolar disorder prior to her death, may have experienced mental health issues that caused her to crawl inside the tank and accidentally drown.
An Austrian Serial Killer Stayed At The Cecil While He Killed Women In California
Johann "Jack" Unterweger, an Austrian journalist and author who had been released from prison after murdering a teenage girl when he was a young man, stayed at the Cecil Hotel in 1991 while he was researching a story about crime in Los Angeles. Unbeknownst to authorities in Austria or the United States, following his parole from prison, Unterweger killed a number of women in Europe, and during his visit to California, he murdered three sex workers while he was a guest at the Cecil.
Unterweger, who had once served as a shining example of the power of rehabilitation, was eventually arrested and convicted of killing several victims, including the three women he murdered while visiting Los Angeles. Unterweger was sentenced to life in prison without the possibility of parole, but he hanged himself in his cell the night he received his sentence.
A Woman Threw Her Newborn Out The Window Of Her Hotel Room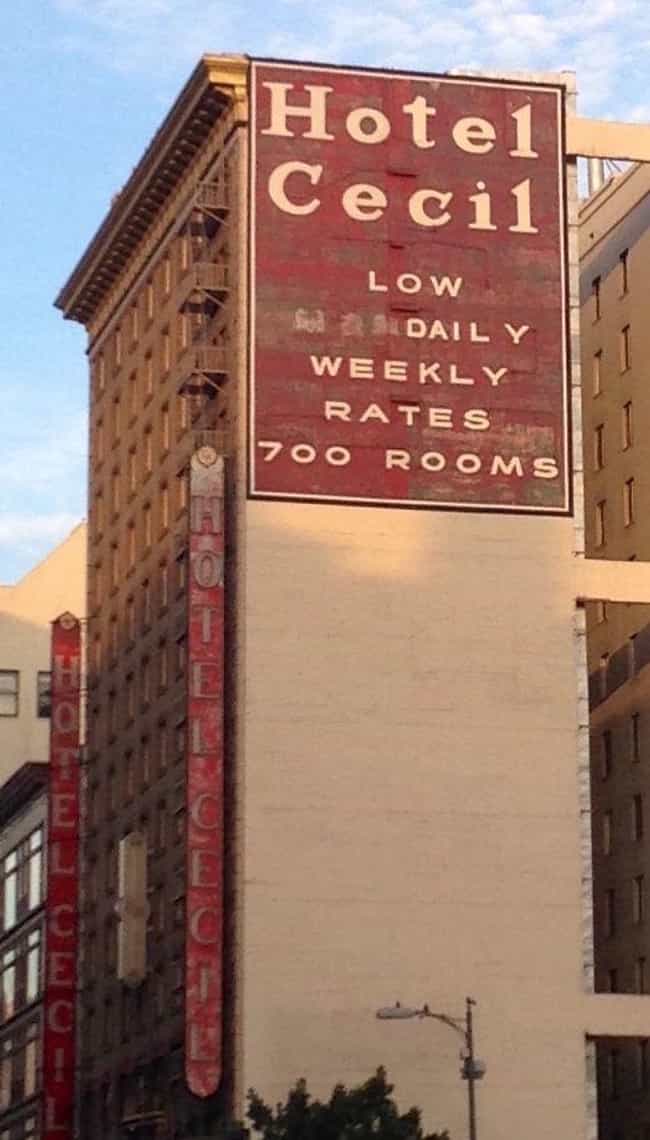 In September 1944, 19-year-old Dorothy Jean Purcell was awakened by severe stomach pains while staying at the Cecil Hotel with Ben Levine. Careful not to wake Levine, who was sleeping in the bed beside her, Purcell went to the bathroom and to her surprise, gave birth to a baby boy. The teenage mother was completely shocked, having no idea that she had been pregnant for several months.
After Purcell delivered the infant, completely alone and unaided, she thought the child appeared to be stillborn, and she panicked and tossed the boy's body out of the window. The newborn landed on the roof of a neighboring building where it was later discovered. Purcell was charged with homicide, but a jury found her not guilty by reason of insanity and she was sent to a hospital for psychiatric treatment.