Graveyard Shift Odd And Creepy Things In The Backgrounds of Movies You've Never Noticed

570 votes
222 voters
26k views
10 items
Follow
Embed
List Rules Which of these movie scenes are most cleverly hidden?
A well-crafted and visionary film is essentially a living entity with infinitely varying facets. For every single shot in a horror movie, there's a wealth of peripheral images to analyze - bizarre background action or creepy movie Easter eggs that are just waiting to be discovered.
Not all of the above-mentioned symbols are designed to be enigmatic, however. Some ostensibly "hidden" messages in movies are hiding there in plain sight. The legendary David Lynch, for example, is well known for making brilliant art in every shot but as evinced by many bizarre behind-the-scenes Hollywood stories even Disney has been known to dabble in bawdy subliminal imagery.
Read on for a wholly unexpected list of creepy things in the background of movies.
The Wizard of Oz's hanging munchkin controversy is surely one of filmdom's most famous legends. The nature of the image has neither been confirmed nor denied but according to BBC, a dwarf actor was driven to despair and the most desperate of measures because of an unrequited love for a fellow munchkin.
However, other sources state that the hanged man was actually just a perching bird that happened to resemble a corpse. So the upshot seems to be that if the vision of a dangling munchkin appeals to you, go with it.
The exact moment in which the suicide is said to appear is indicated in the above video.
Also Ranked
#14 on The Best Movies for Families
#5 on The Best Film Adaptations of Young Adult Novels
#59 on The Greatest Film Scores of All Time
#35 on The Best Movies for Tweens
Does this surprise you?
see more on The Wizard of Oz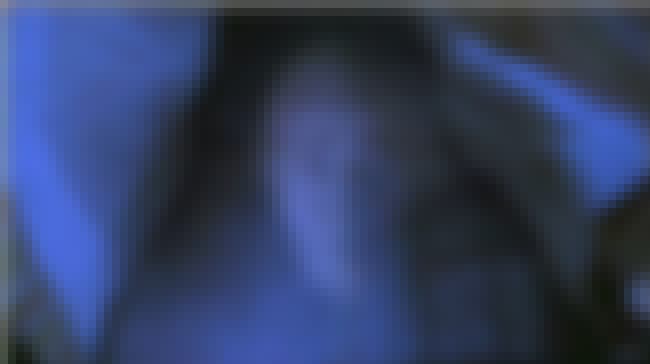 As it turns out, William Friedkin's 1973 masterpiece The Exorcist contains a lot more subliminal background images than even diehard fans noticed. One such image appears during the penultimate scene in which Father Karras demands that the devil enter him. Just before he heroically throws himself out Regan's bedroom window to die a gruesome death, Karras's dead mother's face appears in the glass.
Also Ranked
#1 on The Most Nausea-Inducing Great Films
#15 on Horror Movie Set-Ups You'd Least Like to Be Trapped In
#3 on The Greatest Horror Films of All Time
#1 on Which Horror Movie Scarred You Because You Saw It Way Too Young?

Does this surprise you?
see more on The Exorcist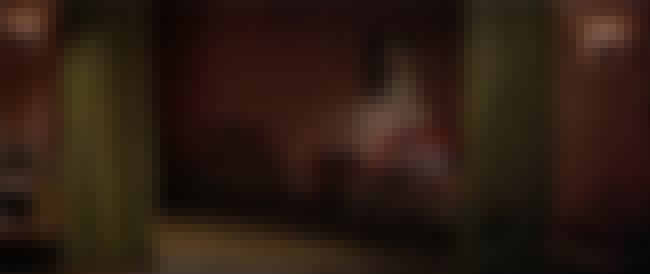 1986's Blue Velvet is veritably agleam with rich, strange, and macabre visual bounty. One of the movie's most bizarre props, however, concerns the famously grotesque dolls that appear without acknowledgment or explanation in the background of Ben's apartment. With their monstrously elongated and oozing white faces, their eyes like black holes, and their ladylike clothing (which almost looks like funerary-viewing garb) they add a wonderfully disturbing element to an already brilliant film.
Also Ranked
#21 on The Best Suspense Movies on Amazon Prime
#31 on The Most Nausea-Inducing Great Films
#92 on The Best Psychological Thrillers of All Time
#78 on The Best Movies You Never Want to Watch Again

Does this surprise you?
see more on Blue Velvet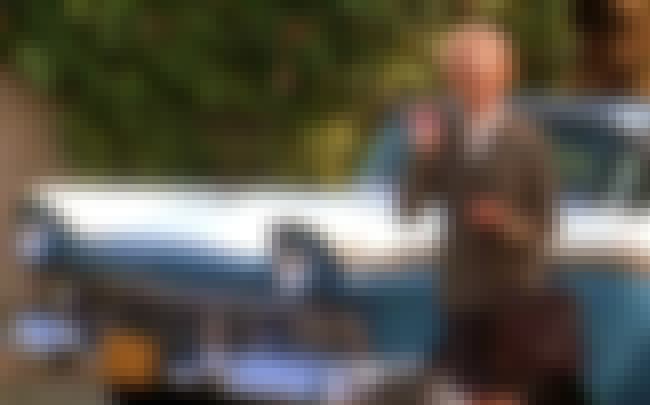 When Janet Leigh appears in 1998's Halloween H20, she gives a whimsical nod to her most famous character, the ill-fated Marion Crane from Alfred Hitchcock's Psycho. Savvy viewers will note that the car Leigh exits in the above still is the very same vehicle that Norman Bates encapsulates Marion's corpse in. Even the license plates are the same.
Also Ranked
#61 on Movies Turning 20 in 2018
#4 on Every Movie in the Halloween Franchise, Ranked Best to Worst
#65 on The Best Movies of 1998
#37 on The Best Horror Movies Streaming on Hulu

Does this surprise you?
see more on Halloween H20: 20 Years Later