Unspeakable Times
Heinous Crimes And Unsolved Mysteries From Arizona

Arizona is beautiful, with its picturesque mountains, desert landscape, and welcoming residents. However, beneath this tourist-friendly facade is a dark underbelly of depravity and murder. These true crimes from Arizona might make you think twice before heading on a family road trip to the desert. You may have heard of Arizona's most notorious killers, which include Jodi Arias and Pamela Phillips.
But did you know about Cynthia Lynn Coffman and James Marlow, serial killers who targeted women? How about Winnie Ruth Judd, a married woman who killed her two best friends because they had slept with her boyfriend, then stuffed their bodies in trunks bound for Los Angeles, CA? There is much more than meets the eye in Arizona, and these shocking stories will show what terrifying things can happen after dark.
Husband Murders His Wife And Two Kids, Then Blows Up The House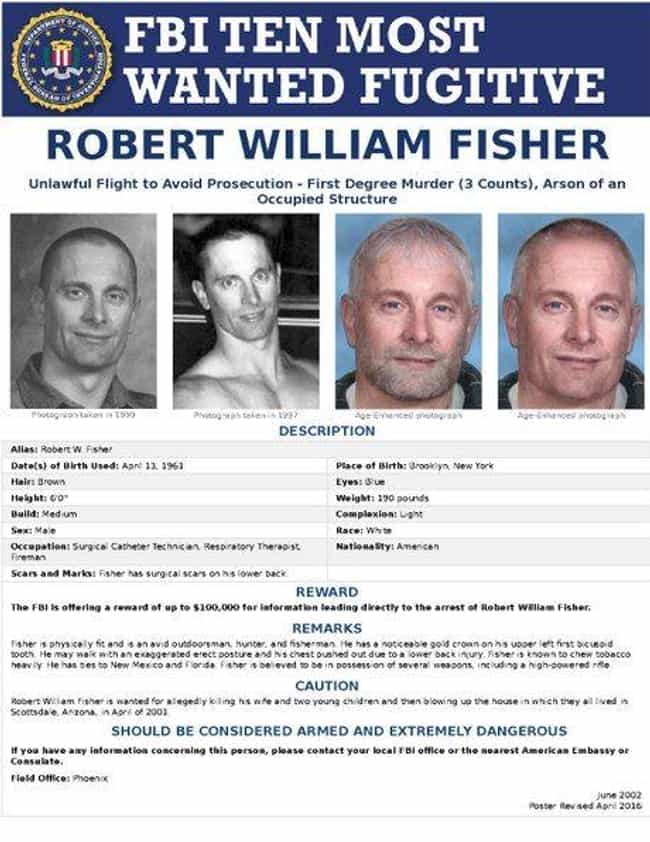 In 2002, Robert William Fisher took a spot on the FBI's list of the 10 most wanted fugitives. On April 10, 2001, the Scottsdale, AZ, home that Fisher shared with his wife Mary and two children, Brittney and Bobby Jr., exploded. After the flames subsided, officials found the bodies of the woman and two children. An investigation revealed that the deceased had not died from the fire, as it appeared there was a slit across each child's throat and Mary had apparently sustained a gunshot wound. Police quickly zeroed in on Robert William Fisher as the primary suspect.
Fisher's friends and coworkers revealed that Fisher was obsessed about staying married since his parents' divorce had profoundly affected him. His friends claimed that he stayed away from most people, as he was afraid to lose them one day. Some also described Fisher as being a bitter man. Several years before the murder, Fisher became involved in shooting a stray pit bull that he had allegedly called into his yard.
Despite his fear of divorce, Fisher continuously cheated on his wife - he had an affair with a masseuse and reportedly came down with a serious urinary tract infection. Mary told friends that she was going to divorce Fisher, and neighbors claimed to have heard yelling the morning of the explosion. Fisher disappeared that day, and the police and FBI have attempted to track him down ever since.
In the 16 years since the murder, Fisher sightings have occurred all over the country. A few men have had their fingerprints taken, but Fisher is still at large. There is a $100,000 reward for information leading to his arrest.
Former Socialite Hires Lover To Murder Ex-Husband, Stands To Inherit $2 Million Life Insurance Policy
Pam Phillips and Gary Triano appeared like a picture-perfect couple, toasts of the town of Tucson, AZ. Well-situated in high society, the couple often planned outings with Donald Trump and his wife at the time, Marla Maples. Phillips and Triano married in 1986, raised two children, and lived a luxurious life, at least for a few years.
The first cracks in their marriage came roughly seven years later when Triano's gambling debts threatened the family's financial security. When Phillips realized she could not continue to lead her lavish lifestyle, she packed her bags and moved to Aspen, CO. The couple divorced in 1993.
In November 2006, Triano had just finished a round of golf with a friend. Triano walked to his car and got in - then a pipe bomb exploded. Triano died immediately. Some initially thought the murder was a mob hit, but investigators believed this motive was a red herring. Triano allegedly would hang around and do business with known mafia members, and one friend claimed he saw Triano's name on a "kill list." However, the bomb proved poorly constructed, a fact that ruled out the Mafia.
Weeks after Triano's death, Phillips filed a claim for her husband's $2 million life insurance policy. Investigators started having suspicions about the money Phillips stood to inherit and believed this warranted a more in-depth investigation to determine Phillips's motives. Police discovered that over time in the early '90s, Phillips paid $40,000 to her lover, Ronald Young. Authorities searched random abandoned vehicles and uncovered one rented by Young. Inside the car was a wealth of information, including maps, lists of Triano's associates, hotel receipts, and documents from Triano and Phillips's divorce proceedings.
Both Young and Phillips faced charges for Triano's murder. The court found them guilty: Young of first-degree murder, and Phillips of conspiracy to commit first-degree murder.
Jodi Arias Kills Boyfriend Travis Alexander In The Shower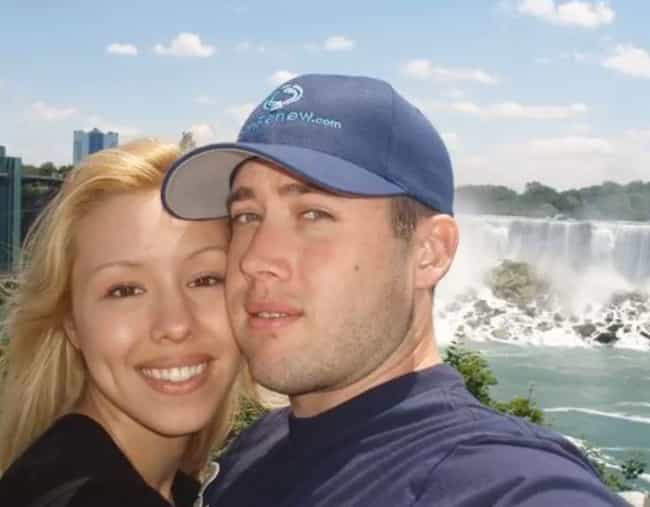 Jodi Ann Arias met motivational speaker Travis Alexander at a conference in Las Vegas, NV, in 2006. Sparks flew instantly, but the couple was not without problems. Alexander was part of the Mormon Church, and his faith denounced premarital sexual relationships. Thus, the couple's relationship was on and off for two years.
After a breakup, Arias relocated from California to Mesa, AZ, where Alexander had lived. When Alexander ran into her one day, Arias convinced him that she did not move to Mesa to be with him, but to start a new life for herself. They began having another sexual relationship, and Alexander's friends disapproved of his relationship with Arias. They believed Arias was a stalker, as she had broken into his home several times and slashed his tires. Despite his on and off relationship with Arias, Alexander began a relationship with a fellow Mormon, Mimi Hall.
On June 9, 2008, days before Alexander was to leave on vacation in Cancun with Hall, Alexander's friends found him dead in the shower. Alexander had sustained a gunshot to the head and 30 stab wounds, and his throat had a slit. The investigation revealed that Alexander was dead for five days before anyone had discovered his body. Authorities found evidence of Jodi's DNA at the crime scene and a digital camera in a washing machine, which provided photos of the couple together on the day Alexander's slaying. The most recent images in the camera included a photo of Alexander in the shower and a blurry picture believed to show Arias's pant leg.
Arias claimed that Alexander had been abusive towards her, and he was allegedly angry with her after she dropped the camera in the shower. She also alleged he threw her to the floor, leaving her to defend herself. The judge found Arias guilty of first-degree murder on May 8, 2013. Arias received a life sentence without the possibility of parole and is serving her term at the Arizona State Prison Complex in Perryville.
Anti-Immigration Leader Murders US Citizens To Fund Group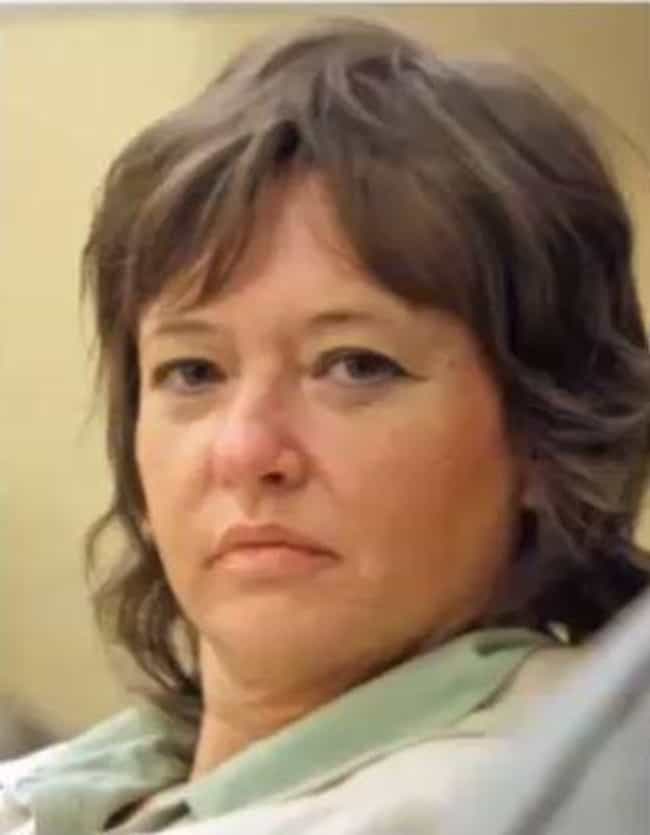 Gina Gonzalez, her husband Raul Junior Flores, and their 9-year-old daughter, Brisenia, were sleeping peacefully in their Pima County Home on May 30, 2009, when they heard a knock. Flores answered the door to find a woman and two men, later identified as Shawna Forde, Albert Gaxiola, and Jason Bush. The group claimed they were law enforcement officials who needed to search the home for undocumented immigrants. As Flores inquired about why they were there, one of the men opened fire, shooting Flores, then his wife and daughter.
Flores and Brisenia did not survive the shooting, but Gonzalez did - she played dead until the group left, then proceeded to call 911. Unfortunately, the group returned as Gonzalez was on the phone. Forde ordered the man to kill Gonzalez, but Gonzalez was able to find a gun and fire it, causing the group to flee.
Authorities later claimed that Forde arranged the killing because she needed money for her anti-immigration organization, Minutemen American Defense, and believed Flores was a drug smuggler. Forde, described as a fervent activist who disapproved of undocumented immigrants, had joined the Minuteman Civil Defense Corps in 2007, but had to leave the organization in February of the same year, as the members found her "unbalanced." She decided to form her own organization and allegedly robbed suspected drug runners and dealers to fund her efforts.
In 2011, Forde faced eight charges, including two counts of first-degree murder. She is the third woman on Arizona's death row. Gaxiola and Bush received sentences of two life terms and death, respectively.