True Crime

20 Horrifying Crime Movies Whose True Stories Are Way More Terrifying

90k votes
17.2k voters
2M views
20 items
Follow
List Rules Vote up the scariest crime movies with the creepiest real-life stories behind them.
Scary crime movies are even more horrifying when we know they're based on true stories. It's terrifying to think someone actually encountered a serial-killing monster masquerading as a human being. Reality always hits close to home, and these movies are some of the best films in horror. Here are the scariest true crime movies ever.
Not all the movies on this list are, strictly speaking, crime films. Not in the sense that The Departed or The French Connection or Heat are crime films. However, they all have their roots in real crimes or bizarre cases, such as The Exorcism of Emily Rose, in which priests and a girl's parents may have been responsible for her death.
Okay, it's true, Freddy Krueger wasn't actually a real person who killed teenagers in their sleep. However, the premise of A Nightmare on Elm Street was based on the story of a perfectly healthy young Cambodian refugee who was having terrible nightmares before finally dying in his sleep. Famed serial killer and grave robber Ed Gein was so heinous and psychotic, some of the most iconic film characters in the history of cinema are based on him. Gein served as the inspiration for three characters from a few of the scariest true crime movies ever: Norman Bates from Psycho, Buffalo Bill from The Silence of the Lambs, and Leatherface from Texas Chainsaw Massacre.
Some of the crime films based on true stories from this list are more factual than others. For example, Dahmer and Monster are not horror films inspired by actual murders, they are biopics of the real murderers. Not every single aspect of those films are 100% factual, but for the most part, they tell the stories of Jeffrey Dahmer's and Aileen Wuornos's twisted lives.
It's not just a movie. These films should and will haunt you, once you know there were actual victims behind the massacres. Make your voice heard and vote up for your favorite scary movies based on true stories. If you can't get enough of this list and want more crime, horror, and just kind of straight up disturbing movies based on real crimes, see 13 Horror Movies and the True Stories They're Based On, The Best Scary Movies Based on True Stories, and Hard-to-Sit-Through Movies Based on Real Atrocities.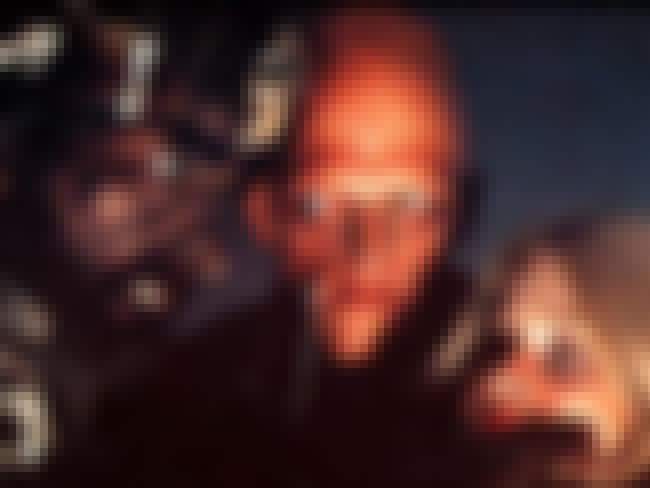 One of Wes Craven's earliest films, The Hills Have Eyes (1977), follows a family whose car breaks down in the middle of the Nevada dessert. They encounter a clan of savage, inbred, mutant beasts. Craven based his script on the 15th century legend of Alexander "Sawney" Bean, who, with his family, lived in a cave in Bennane Head, Scotland.
According to legend, Sawney had eight sons, six daughters, and 22 grandchildren, most of whom were products of incest. The clan lived in a cave, and emerged at night to rob and murder travelers, whose bodies they would bring back to their cave to eat. This lasted for about 25 years, until locals finally figured out why people kept disappearing, and why random body parts would wash up on the shore.
Also Ranked
#9 on The Best Scary Movies Based on True Stories
#7 on Horror Movie Set-Ups You'd Least Like to Be Trapped In
#24 on The Best Classic Movies Streaming on Hulu
#10 on The Best Horror Movies Set During Summer

Does this freak you out?
see more on The Hills Have Eyes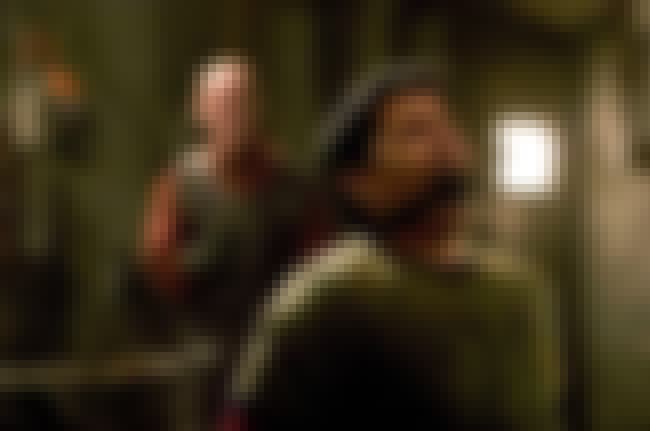 It's difficult to determine how historically accurate Hostel is, in part because the series's infamous "Elite Hunting" organization might actually still exist. In an interview, director Eli Roth said that allegedly, an organization based in Thailand lets members shoot people in the head for the price of $10,000 per kill. The victims are sold to the organization by their impoverished family members, at which point the best thing they can hope for is a quick death. While there's no evidence online to confirm the existence of such a group, considering how morally lax the government of Thailand is, it seems highly possible that a real-life Elite Hunting organization could exist within the country.
Also Ranked
#81 on The Greatest Horror Films of All Time
#18 on The Best Movies You Never Want to Watch Again
#5 on The Best Horror Movies Streaming on Hulu
#48 on The Best and Scariest Psychological Thrillers of All Time
Does this freak you out?
see more on Hostel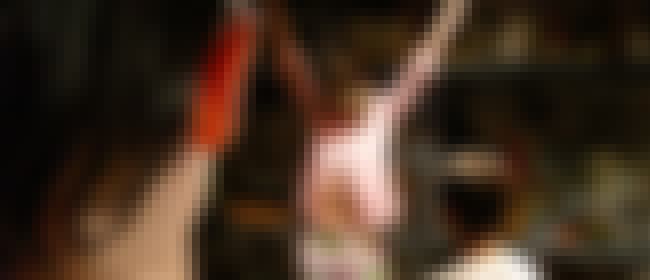 Gregory M Wilson's 2007 horror film The Girl Next Door was based on Jack Ketchum's 1989 novel of the same name, which was inspired by real-life events. In 1965, in Indiana, 16-year-old Sylvia Likens was tortured and killed by Gertrude Baniszewski. The prosecutor called the case, "the most terrible crime ever committed in the state of Indiana."
Also Ranked
#66 on The Goriest Movies Ever Made
#23 on The Best Scary Movies Based on True Stories
#82 on The Most Nausea-Inducing Great Films

Does this freak you out?
see more on The Girl Next Door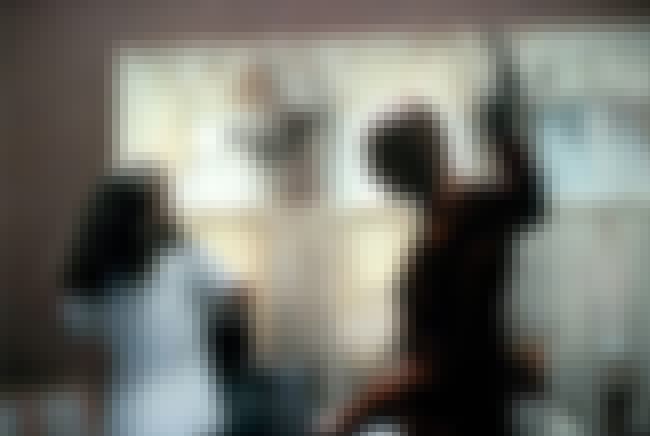 You might find it hard to believe A Nightmare on Elm Street (1984) was based on a true story. The narrative device of Wes Craven's slasher film, in which knife-for-fingers Freddy Krueger (Robert Englund) kills innocent teenagers in their sleep, is entirely fictionalized. However, Craven based the movie on an Los Angeles Times article he read.
Craven described the idea for the premise of A Nightmare on Elm Street:
"I'd read an article in the LA Times about a family who had escaped the Killing Fields in Cambodia and managed to get to the U.S. Things were fine, and then suddenly the young son was having very disturbing nightmares. He told his parents he was afraid that if he slept, the thing chasing him would get him, so he tried to stay awake for days at a time. When he finally fell asleep, his parents thought this crisis was over. Then they heard screams in the middle of the night. By the time they got to him, he was dead. He died in the middle of a nightmare. Here was a youngster having a vision of a horror that everyone older was denying. That became the central line of Nightmare on Elm Street."
Also Ranked
#4 on The Greatest Horror Films of All Time
#22 on "Old" Movies Every Young Person Needs To Watch In Their Lifetime
#51 on The Greatest Movies of the 1980s, Ranked
#8 on The Best Movies of 1984

Does this freak you out?
see more on A Nightmare on Elm Street