Unspeakable Crimes

12 Brutal And Shocking Crimes Perpetrated By Rich White Women

Crimes committed by women, especially murder, are a rarity, but they certainly exist. What's even more startling, however, are women criminals who come from wealthy and privileged backgrounds. While many vicious deviants have suffered horrible pasts themselves, the most of these criminal rich white women seemed to have the world at their feet. Wealthy white women who commit crimes stray from the norm of people forced into a life of crime by their circumstances. Vicious female criminals come from all backgrounds.
From housewives to nobility to models, these women turned to crime despite the outward appearance of having it all. These murder Barbies prove that looks can definitely be deceiving, and these horrendous crimes by women might make you look twice at the housewife next door.
1
A Former Model Murdered Her Husband, Comedian Phil Hartman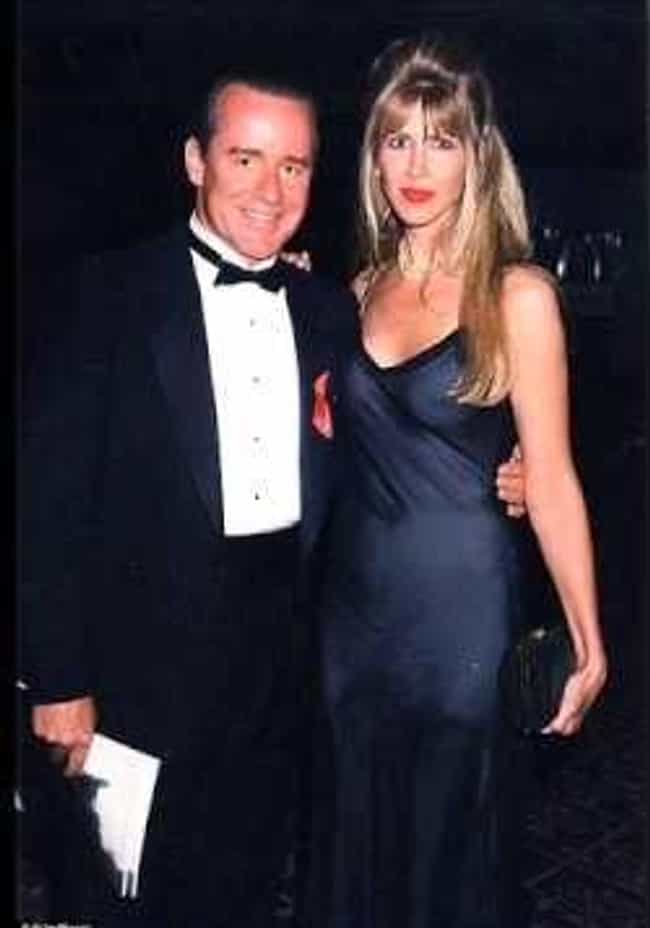 When Brynn Hartman shot and killed her husband, SNL comedian and actor Phil Hartman, before killing herself on May 28, 1998, everyone had one question: why?
Brynn was Hartman's third wife, and by outward appearances they seemed happy. Hartman was at the height of his professional success, and Brynn was continuing her own efforts in the acting and modeling world, as well as looking after their two young children. But Mrs. Hartman was apparently jealous and insecure when it came to her husband and his blossoming career. She wrote a scathing four page letter threatening his second wife, all because she sent the couple a well-wishing card on the birth of their son.
The biggest contributor to Mrs. Hartman's instability, however, was her addiction to drugs and alcohol. On the night of the murder, she apparently drank excessively, snorted cocaine, and took Zoloft at a Hollywood restaurant. Brynn returned home that night and shot Phil multiple times in bed while he slept. Afterwards, she drove to her friend Ronald Douglas's house, where she confessed to the killing. Not believing her, he finally followed her to the house at 6 am where he saw Phil's body. Distressed at the crime she barely remembered committing, Brynn locked herself in the bedroom and shot herself with the police just outside.
2
A Rich Suburban Girl Became A Cocaine Kingpin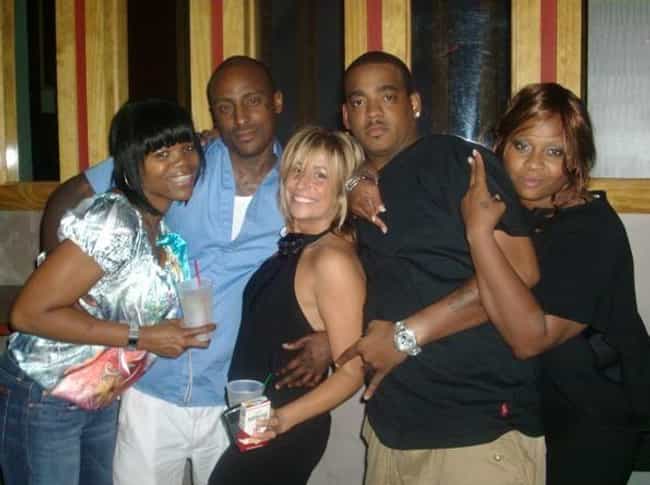 Rian Thal grew up in an upscale Philadelphia neighborhood, and seemingly had bountiful opportunities before her. But she craved a life of glamor and power, and she ascended into Philly's cocaine network with rapid success. "Party-planner" Thal hung out with hip hop celebrities and partied in exclusive clubs where she was known, aptly, as "white girl." Her "look" effectively made her the perfect criminal: she was a petite blond Caucasian woman who, to the rest of the world, looked as innocent as they come. That's why it came as quite a shock to Thal's neighbors when she was murdered in a robbery-gone-wrong and police found four kilos of cocaine and $100,000 in cash hidden in her apartment.
Three men were sentenced to life in prison for her murder.
3
A Millionaire Mother Poisoned Her Autistic Son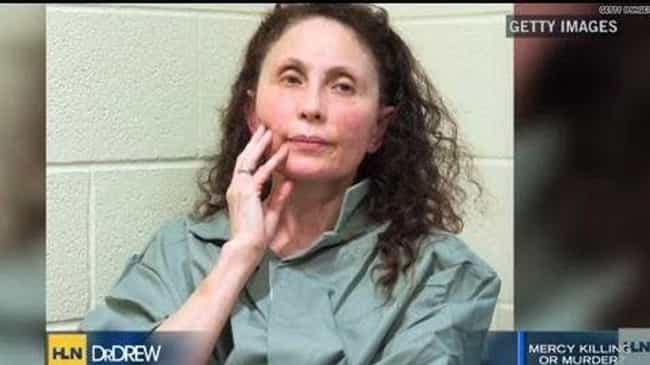 Gigi Jordan, a New York socialite and self-made millionaire, couldn't buy her way out of her problems after murdering her eight-year-old son in 2010. What's unclear is whether the act was a distressed mercy killing or a cruel and callous disposal of a "burden."
Jordan claimed she needed to kill her non-verbal, autistic son Jude because she feared her first husband was going to kill her. If she died, her son would be in the care of her second husband who she said sexually abused the child. Yes, it's as complicated as it seems.
Jordan's first husband, Ray Mirra, had legally adopted Jude, who was born while the two were still married but was the biological son of Jordan's second husband Emil Tzekov. Other than Jordan's claims, there's no evidence that Mirra wanted to kill her or that Tzekov was abusing his son. There is evidence that Jordan was emotionally disturbed, and that she was frustrated with the burden of her son's illness.
The fateful day in question, Jordan took her son to a hotel suite where she fed him a toxic cocktail that killed him. She then allegedly tried to take her own life with pills, but it didn't work. She also claimed the whole thing had been Jude's idea. Bruising on Jude's mouth indicates the cocktail was forced down his throat. Investigators also discovered Jordan moved a lot of money around out of Jude's trust fund and into her own account shortly before the killing. The jury ultimately convicted her of manslaughter and she was sentenced to 18 years behind bars.
4
A Woman Killed Her Husband And Son For Cold, Hard Cash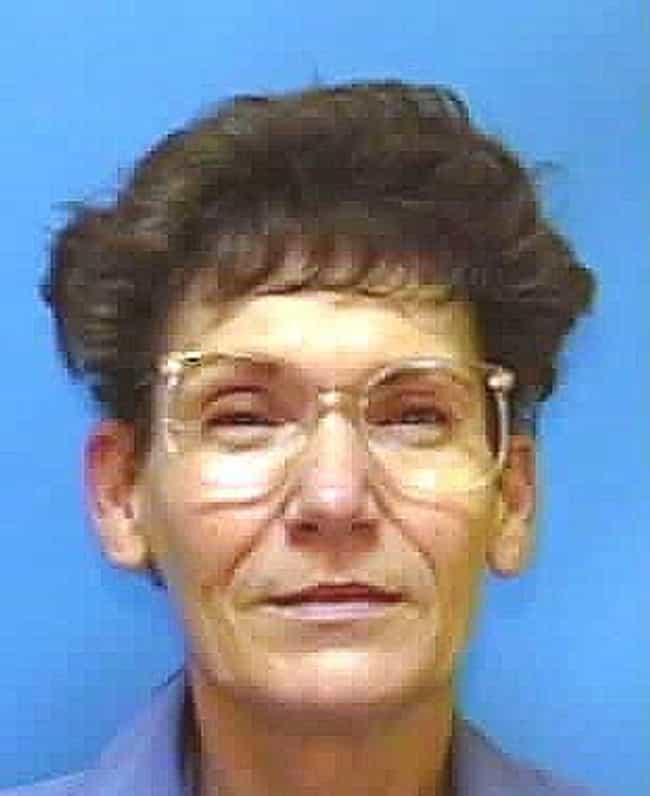 The only reason Judy Buenoano ever had any money at all was because she was a vicious killer. Buenoano started killing in 1971 when she was 28. Her first victim was her husband James Goodyear, a sergeant in US Air Force. She secretly poisoned him with arsenic, and at the time of his death, investigators determined he died from natural causes. Buenoano used this opportunity to cash in on his $240,000 insurance policy.
From there she led a lavish lifestyle funded by killing her lovers and eventually her son. She unsuccessfully tried fire bombing her fiance, which was part of her downfall. As her fiance recovered in the hospital they noticed a pattern of men close to Buenoano suddenly falling ill or having tragic accidents, like the fire. She was arrested in 1985.
With her murder money she bought herself fancy clothes, a new car, diamonds, and started her own nail salon. She was executed in Florida in 1998.