Unspeakable Times
Violent Criminals Who Could Get Out Of Prison In 2018

Updated June 14, 2019
298.3k views
10 items
If 2017 has not been enough of a struggle, wait until you see the most violent criminals potentially being released from prison in 2018. Some of these criminals have been incarcerated for decades and have a hefty number of murders and crimes attached to their names. Some are eligible to appear before the parole board, though they are not confirmed to receive it and go free. 2018 is poised to be a potentially victorious year for the most depraved perpetrators who have committed some of the most vile acts in recent history. The heavy hitters include Mark David Chapman (John Lennon's killer), Paul Bernardo (The Scarborough Rapist and Canada's most notorious modern serial killer), Genene Jones (a murderous nurse who probably killed more than sixty children), and a former follower of Charles Manson and cult-killer who has already been granted parole but awaits the California state governor's approval. Each of these convicted killers may go free in 2018, and it's in your best interest to keep an eye out and stay safe.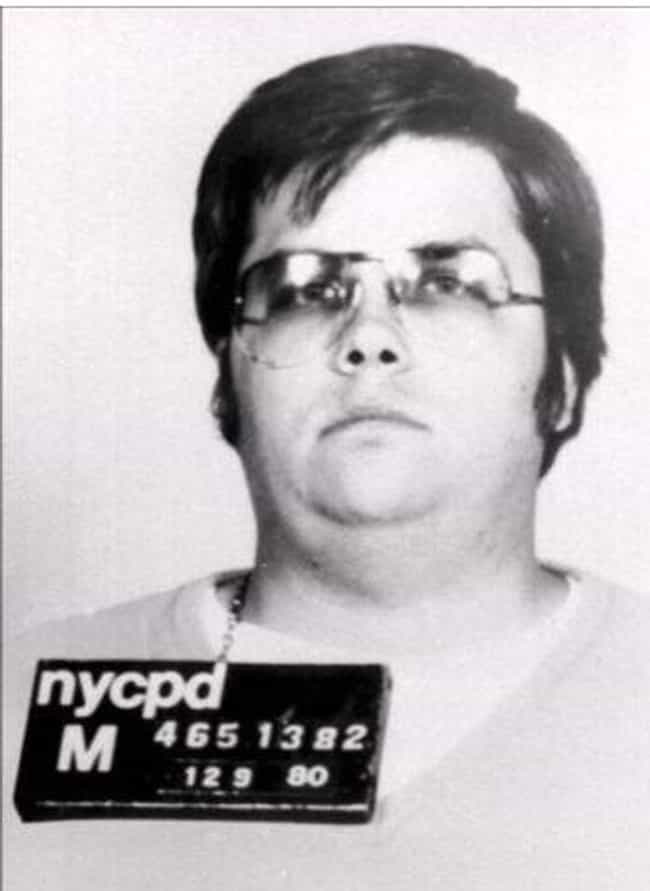 Release Date: August 2018
On December 8th, 1980, Mark David Chapman fired his .38 caliber pistol multiple times at legendary Beatles crooner John Lennon in the doorway of Lennon's own Manhattan home. Four shots hit Lennon in the back and shoulder, and he died later that night at St. Luke's-Roosevelt Hospital Center. Earlier that day, Chapman had stalked Lennon and his wife Yoko Ono, approaching them to ask for an autograph as they'd left their home. The celebrities had generously acquiesced. Chapman remained in the area, and when Lennon and Ono returned, he opened fire. Chapman ensured that the shots would be fatal by using hollow-point bullets that he had obtained from a police officer friend. Chapman was obsessed with The Catcher in the Rye and considered himself to be a mix of angsty protagonist Holden Caulfield and the Devil.
Chapman was sentenced to 20 years to life with mandatory psychiatric treatment and has spent most of his prison sentence in maximum security. He is entitled to a parole hearing every two years since 2000 but has been denied every time, with the parole board citing concerns for public safety and possible depreciation of the seriousness of the crime. His 2018 parole hearing occurred in August and a panel composed of three people once again denied his request. This rejection marked the 10th time Chapman was denied parole.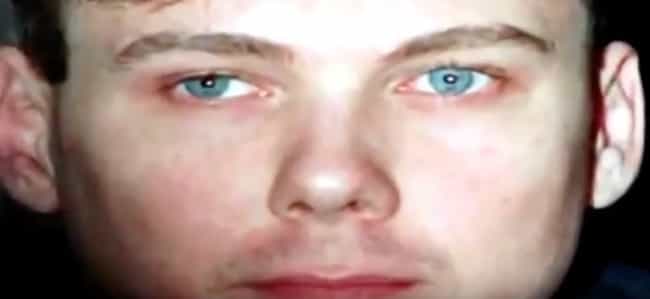 Release Date: February 2018
Paul Bernardo, one of Canada's most prolific serial rapists and murderers, is up for parole in 2018. Known as the Scarborough Rapist and one-half of the Ken and Barbie Killers, Bernardo started his career in the late 1980s with a string of savage rapes of women in their mid-teens and early twenties. In 1990 he joined forces with his then-fiancé Karla Homolka. The deadly duo drugged, violently raped and murdered Karla's 15-year-old sister, Tammy Homolka. They then tortured, raped, and murdered several other victims including two other minors. Eventually, they were caught and Bernardo was sentenced to life with no chance of parole for 25 years. He eventually confessed to raping 14 women throughout his murderous rampage. Homolka struck a plea deal often referred to a "the deal with the devil," and got off on a lighter sentence, after which she allegedly escaped to the Bahamas and remarried. She has been free since 2005. Bernardo will be eligible for parole in February 2018.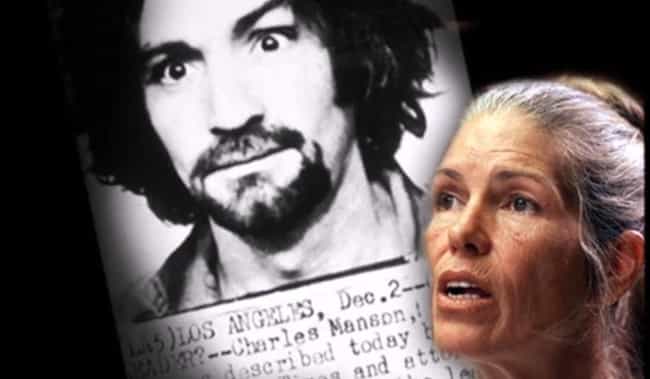 Release Date: 2018
Leslie Van Houten, a former follower of Charles Manson has been recommended for parole for the 21st time in 2017. Now in her late sixties, she has been in incarcerated since 1971 for the murder of Leno and Rosemary LaBianca. Van Houten held Rosemary LaBianca down so she could be stabbed multiple times, finishing the job herself by viciously hacking away at her body with a butcher knife.
Van Houten joined the Manson family in 1968, enticed by the hippie lifestyle, free love, and LSD. She claims that she was "saturated in acid" and the line between reality and LSD fueled trips became blurred. On the night of the murder, August 9th, 1969, she asked to join the group, knowing they intended to participate in murder. She was on death row until 1972 when a California court ruling rendered the death penalty unconstitutional.
Despite recommendations for release over the years, Van Houten has remained in jail. Now, her fate remains with Governor Jerry Brown who will determine what to do with the parole board's recommendation. In determining whether or not she should be released into society or not, Governor Brown will weigh the impact of her role in Manson's plan to foster panic and destabilize society.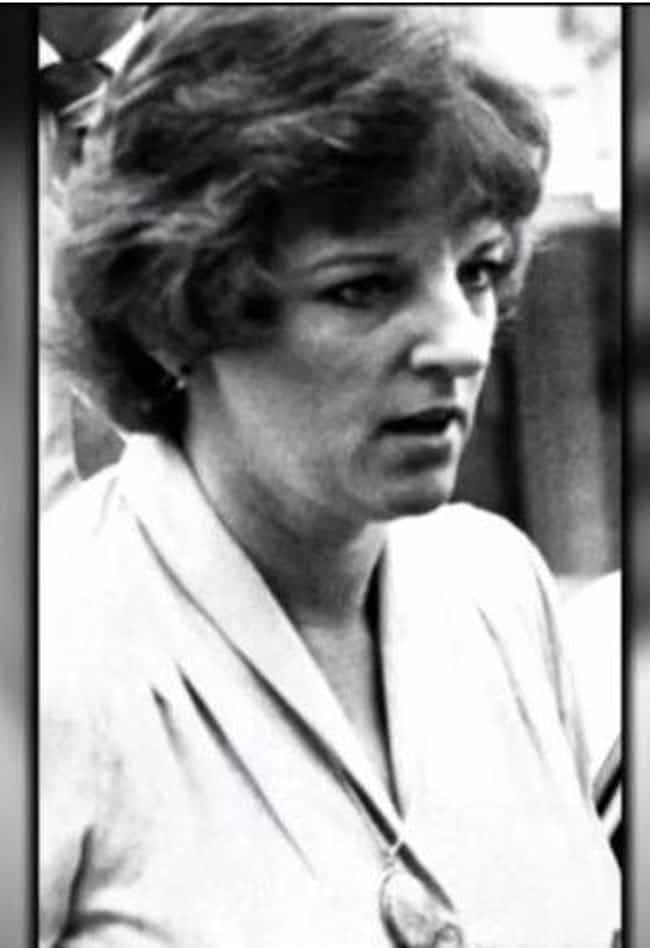 Release Date: March 2018
Nurses do not usually come to mind when one thinks of dangerous killer-types. However, Genene Jones is not the typical nurse. Known as "The Angel of Death" and occassionally as the "Killer Nurse," Jones is alleged to have been responsible for the death of more than 60 children during her time spent working as a nurse in Texas. Prosecutors allege that Jones murdered the children to demonstrate the need for a pediatric intensive care unit, while others speculate that she may have attempted to complicate children's medical cases so that she herself could appear as a heroic figure.
In 1985, Jones was sentenced to 99 years in prison for the murder of Chelsea McClellan via succinylcholine injection (a powerful paralytic drug), and was sentenced to a concurrent 60 years for the attempted murder of Rolando Santos via heparin injection (a blood thinner), ensuring that she would most likely never leave prison. Years later, a law designed to prevent prison overcrowding in Texas has now entitled Jones to parole in March 2018.
However, in 2017 Jones was also charged with the 1981 deaths of 2-year-old Rosemary Vega and 11-month-old Joshua Sawyer. Baby Rosemary's mother, Rosemary Cantu, recalls watching her infant die after being injected by Jones:
"She walked in with the injection. I saw her and asked her: 'What was she doing? What are you going to give her?' The [other] nurse had just left and took all Rosemary's vital signs. She said, 'I'm giving her something to help your baby rest.' After she walked out, not two minutes later, my daughter started turning purple. The monitors went off; people started running. She was doing good until Genene injected her. Then she started getting the code blue."
Jones will most likely be extradited to a different county to face charges in the deaths of Vega and Sawyer.