Living
27 Funny Notes From Parents Who Are Sick of Their Kids' Antics

22k votes
3.7k voters
499.3k views
27 items
Parenting may be a full time job, but as these hilarious notes from parents prove, there's no need for it to be humorless job. Here you'll find funny notes penned by moms and dads who decided to employ a little creativity when it came to teaching their kids things like discipline and other helpful skills for not being an idiot in general. So if you're looking for a few ideas on how to raise your own kids with a touch of hilarity, or are just out for a good laugh, you've come to the right place. Life is full of moments and conversations that parents and kids alike don't want to have. Mostly during those awkward teenage years. These parents handled some of those situations with a bit of levity, but it's cringe-worthy all the same. So, let the cringing begin!
It's Not Always The Thought That Counts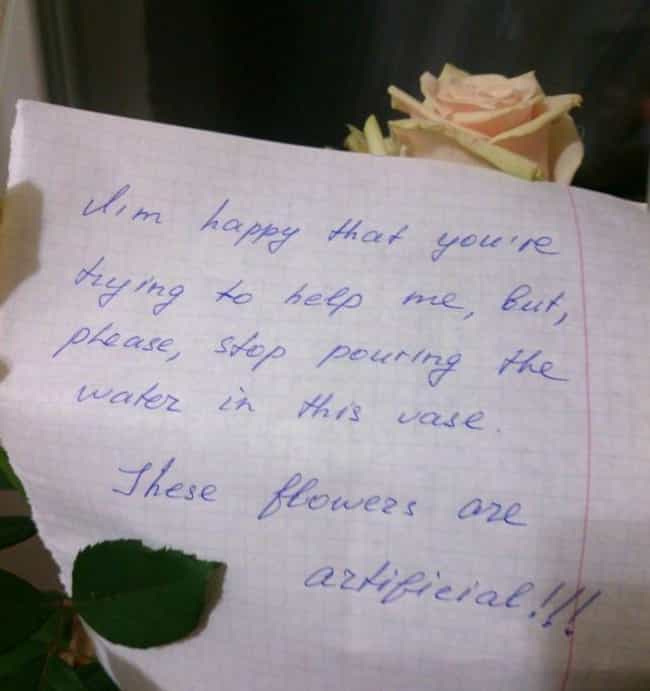 Is this amusing?
This Dad Attempts to Clarify the Confusion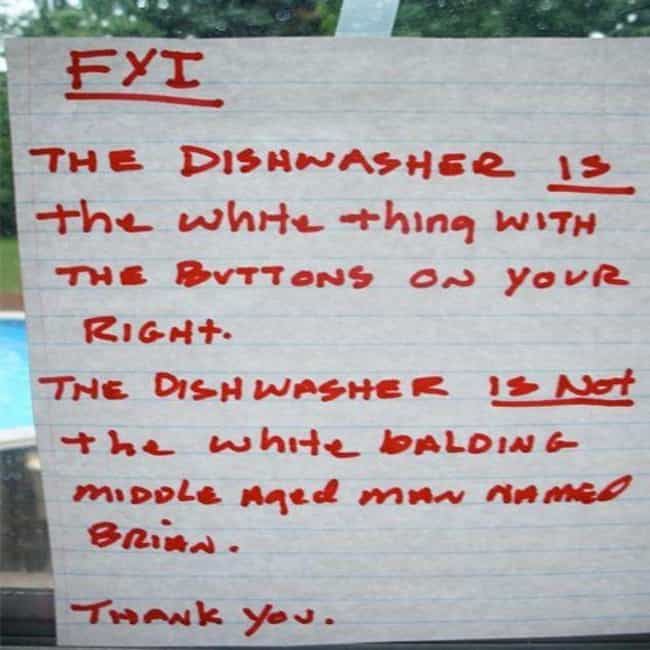 Is this amusing?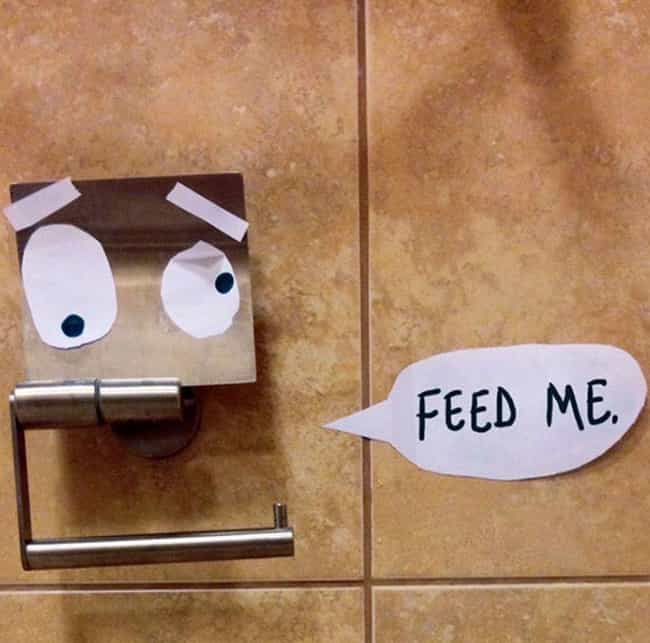 Is this amusing?
This Lesson in the Importance of Cleaning Up Your Browsing History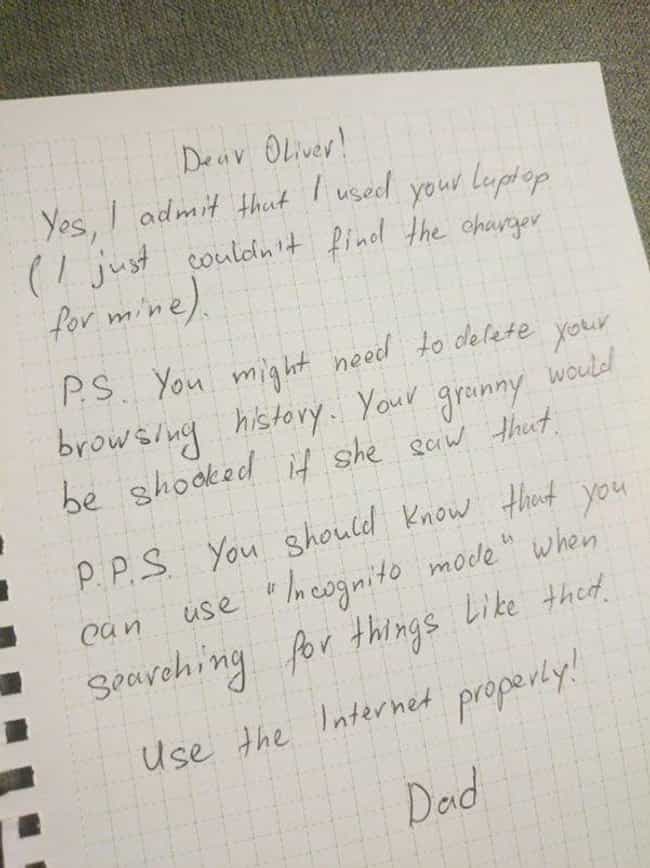 Is this amusing?