Unspeakable Times
13 Criminals Who Kept Humans As Torture Pets For Long Periods Of Time

Updated September 9, 2019
218.3k views
13 items
It's obvious that all serial murderers are sadistic killers. However, there are scales of sadism even within serial murdering. At the top of this sadistic heap? Those who kept women confined to a small space for months on end, torturing them with delight. These people - who kept others as human torture pets - used a variety of methods to keep them from escaping. Some chained their victims up like animals, while others preferred the locked basement approach. The important thing to note here is that the women eventually escaped, although the physical and mental atrocities of the torture that they endured will remain.
Ariel Castro Kept Three Women Locked In His Home For A Decade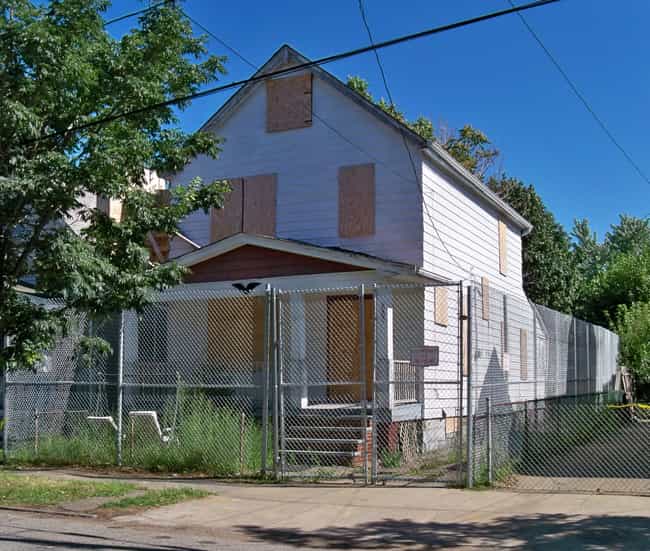 Ariel Castro kept Michelle Knight, Amanda Berry, and Gina DeJesus trapped in his Cleveland, Ohio home for around a decade. They were kept trapped in bedrooms, the basement, or the garage, depending on whether or not he had his friends and family members over (none of whom knew about his proclivities). Over the duration of their years of torture, the three girls were raped, beaten with household objects, and chained to furniture.
(Berry) gave birth to his child, while other pregnancies were dealt with in horrific fashions. Finally, in May of 2013, the women discovered that Castro had forgotten to lock the inner-front door and managed to escape with the help of several neighbors. Castro, sentenced to life plus 1,000 years in prison, hung himself in his prison cell after serving one month of his sentence.
Josef Fritzl Locked Up And Tortured His Own Daughter
Austrian Josef Fritzl kept his own daughter, Elisabeth, imprisoned in his basement for 24 years. Way back in 1984, when she was a teenager, Elisabeth's father enlisted her into "helping him with something in the basement." However, he locked her down there - behind a series of 8 doors and various corridors, all built to ensure that his wife did not hear what was going on. (She assumed that Elisabeth had run away.)
Fritzl visited his daughter in her dungeon of torture, sometimes daily, raping her repeatedly. She gave birth to seven of his children - one that died shortly thereafter, three that remained in the dungeon with her, and three adopted by Fritzl and his wife. Fritzl tortured Elisabeth and the children as well, forcing them to dig with their hands to enlarge their living space and withholding food and water from them for days at a time. Finally, when their daughter, Kerstin, became sick in 2008, he freed the entire family. He was arrested shortly thereafter.
Todd Kohlhepp Raped Kala Brown In Her Shipping Container Prison
Kala Brown and her fiancé, Charlie Carver, disappeared in August of 2016. Odd Facebook updates appeared on her page after her disappearance, claiming that the two had gotten married and did not want to be found. However, Brown had actually been kidnapped by her boss - Todd Kohlhepp - and her fiancé had been murdered and buried on Kohlhepp's property. Kohlhepp alternately kept Brown chained up in a metal shipping container and in a small, barren apartment on his multi-acre property in Woodruff, South Carolina. During the two months that Brown spent in captivity, she was raped by Kohlhepp numerous times.
As it turns out, she was not his first victim. Other bodies were found buried on his property, and he confessed to the mass murder of several employees of a motorcycle shop. Kohlhepp pleaded guilty to seven counts of murder in exchange for seven consecutive life sentences.
Gary M. Heidnik Raped, Tortured And Killed Six Women In His Basement
Unlike the other kidnappers on this list, Heidnik killed some of the women that he had held captive once he was done with them. Between the years of 1986 and 1987, he kidnapped six women and held them captive in his basement.
At one point he even cooked the flesh of one of them, Sandra Lindsay, and fed it to the others. Eventually, one of the women, Josefina Rivera, convinced him to let her go; she went straight to the police. For his part, Heidnik was sentenced to death for his crimes and executed via lethal injection in 1999.