Unspeakable Times
This Kidnapper And Possible Killer Fueled The Terrifying 'Cropsey' Urban Legend

Updated July 31, 2017
7.8k views
12 items
Child kidnapper Andre Rand is also known as the "real Cropsey." A nickname that wouldn't mean much to anyone who wasn't raised on Staten Island in the 1980s. Who is Cropsey? Cropsey was a mythical boogeyman-type character described to children on Staten Island in order to scare them into behaving. He was described as an escaped mental patient with a hook for a hand who would kidnap young children and drag them back to his asylum at night.
Andre Rand wasn't an escaped mental patient, but he did once work at Willowbrook State Hopsital, the Staten Island asylum the Cropsey legend centered around. Rand is responsible for the kidnapping and murder of at least two young girls in the 1980s, but may have been killing unknown victims a decade earlier.
Rand was born Frank Rushan on March 11, 1944. He is currently imprisoned in Great Meadow Correctional Facility in New York State and is eligible for parole in the year 2037. A documentary about Rand and how he came to be the true-life Cropsey legend came out in 2009 titled, Cropsey. This man, who emerged seemingly from myth, outraged a close-knit community with his crimes and will forever merge with legend as a cautionary tale.
Rand Was Only Convicted For Kidnapping, Although A Body Was Found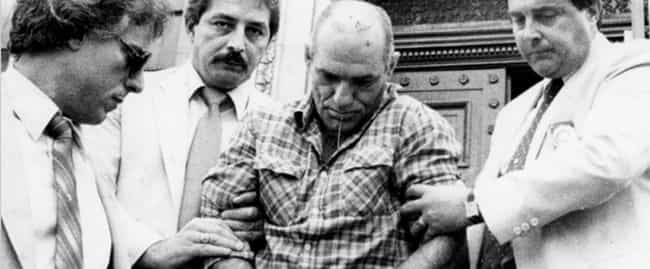 Authorities could only convict Rand for the kidnapping of one victim, 12-year-old Jennifer Schweiger. Witnesses saw the young girl with Down's syndrome walking on the street with Rand just before she disappeared on July 9, 1987. A 35-day search ended in tragedy when her remains were found in a shallow grave on the grounds of Willowbrook State Mental Facility.
Despite that Rand had a campsite near where Schweiger's body was found, the jury was unable to reach a verdict on the charge of murder. Instead he received a sentence of 25 years to life in prison for kidnapping and received an additional 25 years later on for the kidnapping of Holly Ann Hughes, whose body still hasn't been found.
Rand Would Pray On The Disabled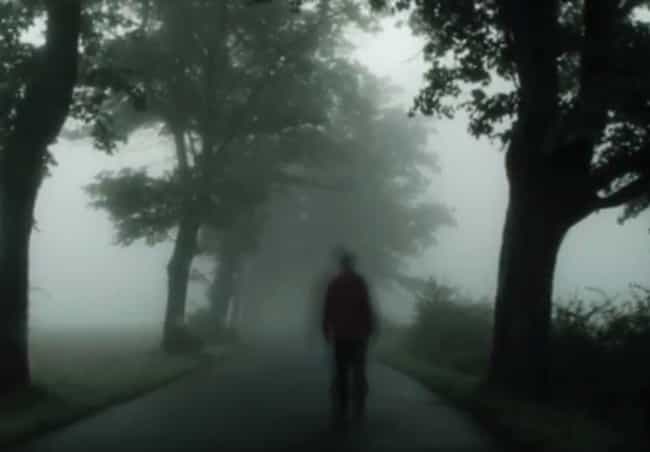 The Cropsey legend paints the creepy picture of an evil man with a hooked hand and a bloody axe. Rand may not have been nearly as foreboding in appearance, but he was certainly evil. Even before his arrest for Jennifer Schweiger's kidnapping and murder, Rand had already been convicted of several crimes against children. Just as awful, in addition to Schweiger, Rand was the last person seen with Hank Gafforio, a young man with a low IQ who went missing in 1984.
Rand may have picked up his penchant for taking advantage of the disabled in his time working at Willowbrook State Mental Facility as a janitor.
Rand Kidnapped 11 Kids In A School Bus For An Entire Day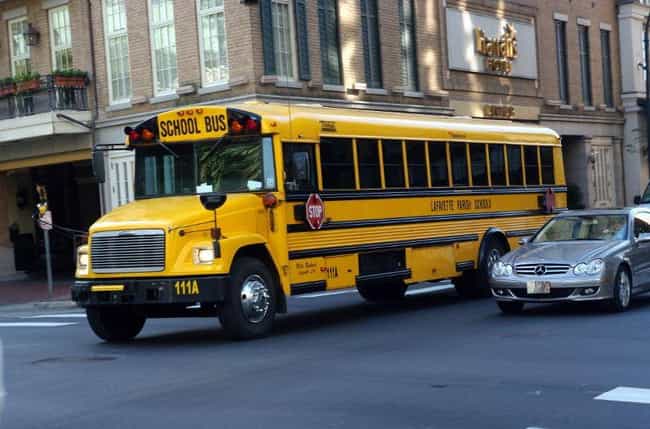 In 1983, Rand picked up 11 kids in a school bus. The children were at the Staten Island YMCA when Rand appeared. Rather than return them to their homes, he instead took them on a day-long adventure that involved eating fast food from White Castle and traveling to the Newark Airport to watch the planes land. Rand was charged with unlawful imprisonment for the escapade but spent a mere 10 months in prison.
Abandoned Hospitals Play Into Both Cropsey and Rand's Spooky Stories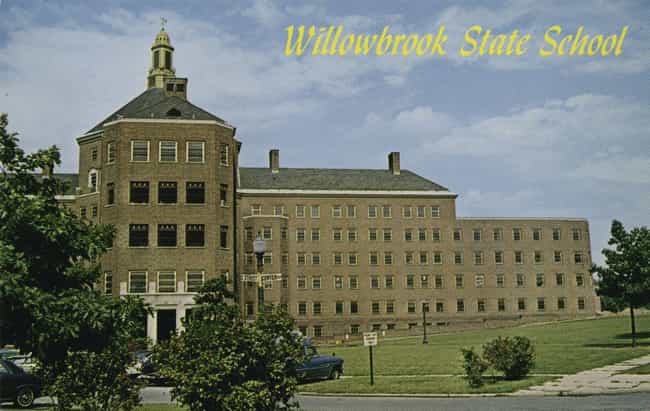 In the Cropsey legend the eponymous creep was a mental patient who haunted the underground tunnels of Staten Island's Seaview Hospital. The abandoned ruins of Seaview were a creepy wooded landmark most children on Staten Island would know and be scared of. Similarly, Andre Rand had worked for a time at Willowbrook Mental Institution. Willowbrook had a sordid history rife with mistreatment and overcrowding. Children at the hospital were kept in cages, mentally ill and malnourished patients roamed the floors, and some patients were subjected to cruel testings. Its doors were shut for good in 1987 - the year Rand was arrested - after being publicly exposed.