Entertainment
Celebrities Who Work Cruises

Celebrity cruises are a trend that have successfully skyrocketed interest in the at-sea vacation industry. As many cruise companies have begun to rack in some big name performers, some bands and celebrities have even started to brand their own oceanic adventures. The extravagancy and the lengths gone to revamp cruise experiences have remodeled the entire way seaside vacations are perceived. These days, the best celebrity cruises feature star-studded highlights and memorable performances from Hollywood's biggest comedians, musicians, and actors. No longer is it enough to just enjoy the ocean breeze, some suntan lotion, and maybe a fine meal or two. In an effort to one-up each other, these major cruise lines are pulling out all the fireworks.
Think Coachella on a boat. Think Soul Train conga lines on the beach. Think drinking out of a beer bong with some of the NFL's most promising athletes. Now, think about all those experiences hundreds of miles out at sea while you make hazy stops in the Florida Keys or Cabo San Lucas. If you're looking for the best band cruises or the best celebrity cruises, then we've got the scoop for you. Here is the ever growing list of famous people who work cruises.
George Lopez, Carnival Cruise Line
Carnival Cruise Line has teamed up with George Lopez in order to find up-and-coming headliners for their
Punchliner Comedy Club
. Carnival has dubbed Lopez their "curator of comedy," "locator of laugh-out-loud," and plenty of other eye-roll-inducing plays on words. Lopez hand picks acts to perform at the club, boosting the cruise's quality cast of comics with his stamp of approval. Carnival Cruises sails all over, from the Caribbean to Europe to Australia, and their Punchliner Club is an included feature of their entertainment. You're likely to catch one of Lopez's choices on any of their trips.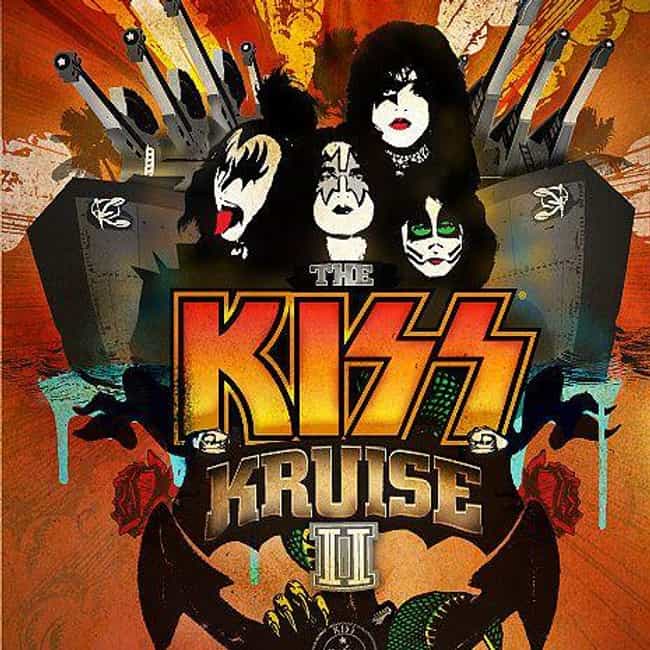 Have you ever dreamed of just dropping everything, packing your proto-juggalo makeup and heading for the sea, with the hopes of jamming to Kiss five days straight? If you answered yes, then you've missed out on five opportunities to sail the
Kiss Kruise
. Fortunately, the Kiss "KrVIse" is set to sail for the sixth time later this year. Kiss themselves are calling fans into "action for another head-banging, fist-pumping mission at sea." That mission is to listen to a dozen bands, Kiss included, perform, all while sailing through the Bahamas. It's like Spring Breakers for the self-described "Kiss Navy."
Kid Rock, Kid Rock's Chillin' the Most Cruise
If you've ever wondered how Kid Rock was still paying for his wifebeaters and Confederate flags, he's been hosting and performing on his
own cruise line
for the past seven years. The cruise, which travels from Miami to Ocho Rios, Jamaica, includes four days of musical guests ranging from rapper Machine Gun Kelly to Uncle Kracker. To say that Kid Rock's Annual Chillin' the Most Cruise
attracts a certain type
would be an accurate assumption and an understatement.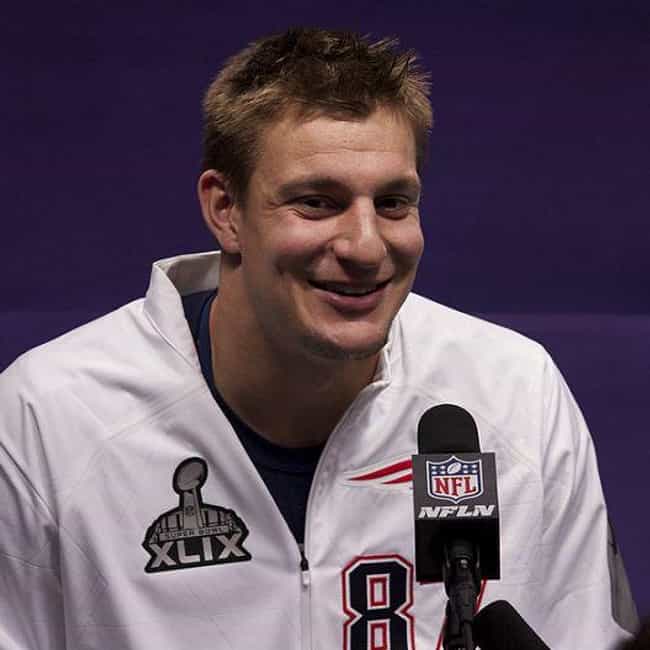 Rob Gronkowski, Gronk's Party Ship
New England Patriots tight end and infamous party boy Rob Gronkowski always manages to have a good time. And now you too can get "Gronk'd" (his words, not mine) and join the football player on his very own cruise.
Gronk's Party Ship
features four days of endless partying alongside sets by Flo Rida, Waka Flocka Flame, and others. According to Gronk, "it's time to go big or go home," even if that means in a stretcher. Taking sail this past February, Gronk's Party Ship spawned plenty of pics of the Patriots teammate
wasted and shirtless
. If you're into that sort of thing, you may want to book your tickets to get "Gronk'd" next year. It's sure to be the Lake Havasu of cruises. (Google Image search "Lake Havasu Spring Break"—
preferably at home—
for further details.)