Anime Underground
15 Great Anime For Older Audiences On Crunchyroll

4.3k votes
1.4k voters
65.6k views
15 items
Looking for adult anime on Crunchyroll? If you love anime, you've probably had the question asked, "But, isn't that for kids?" This isn't totally uncommon and maybe not even that out of the ordinary; it's an honest mistake considering anime does have a hefty amount of kids' shows and certainly might seem like one at a glance. However, if you've been diligent with the genre for a while now, you know the truth. Crunchyroll has a lot of anime series specifically made for adults that children should never be able to get their hands on.
Crunchyroll is one of the most popular anime streaming sites out there. Naturally, they have a wide selection of series you can watch, including shows that are clearly meant for an older audience. We've found quite a few anime series you should consider adding to your watch list or maybe even showing the next person to ask that question. There's Bungo Stray Dogs, for example, or Samurai Champloo. Parasyte: The Maxim is another adult anime streaming on Crunchyroll that combines intense action with a unique and thought-provoking concept - what would happen if a new predator was introduced on Earth?
Find the best Crunchyroll anime for adults on the list below and vote it up so other readers will have great recommendations!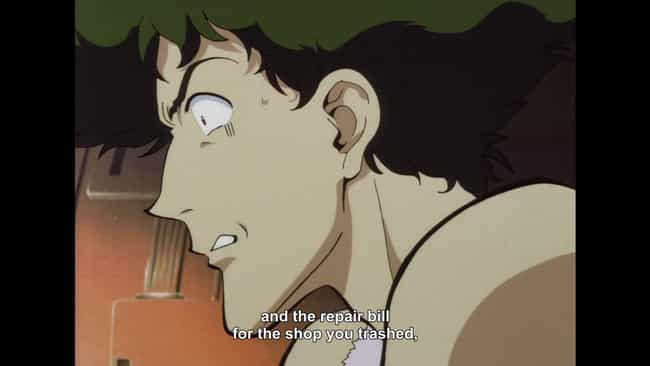 Cowboy Bebop is a classic, so we're sure you have an idea what it's about. But to refresh your memory, here's the recap! In 2071, the Earth is almost uninhabitable, forcing people to live among the stars. However, underworld activity is rising and the need for control is pivotal; this leads law enforcement to hire bounty hunters, also known as "cowboys," to chase down and bring in lawbreakers.
Spike is one such cowboy and he and his crew go on missions that tend to weave in the stories of their individual pasts.

Do you recommend this?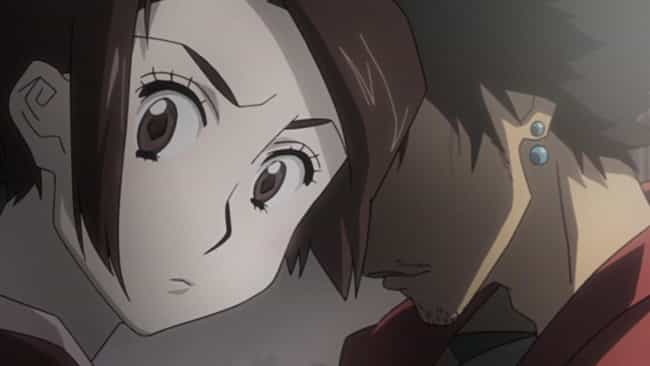 Fuu has one goal: to find the Sunflower Samurai. After employing Mugen and Jin to accompany her, the trio goes on a journey filled with awesome fight scenes and very adult topics. Featuring a mix of historical Edo period facts with a bit of a modern style to it, it's a very enjoyable show to watch.
The art style is unique, the animation is great, and the story is compelling with a mix of humor and heartbreaking scenes.

Do you recommend this?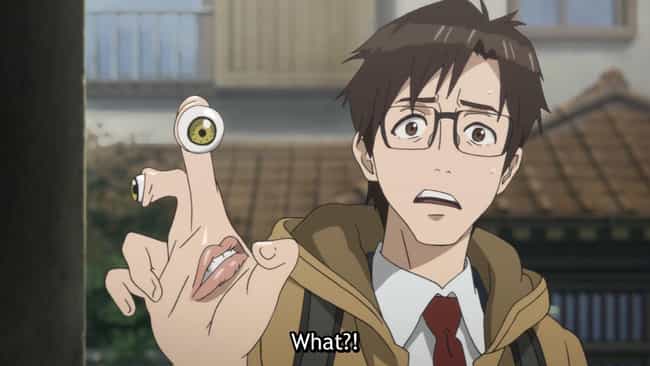 Shinichi Izumi was a normal 17-year-old with a very quiet life before a Parasyte named Migi decided to latch onto him. As a Parasyte, they're typically supposed to enter a creature's brain and take them over; however, Migi has messed up and is now stuck in Shinichi's right hand.
Now stuck with each other despite being separate identities, the two must work together in order to survive a world now filled with infesting Parasytes.

Do you recommend this?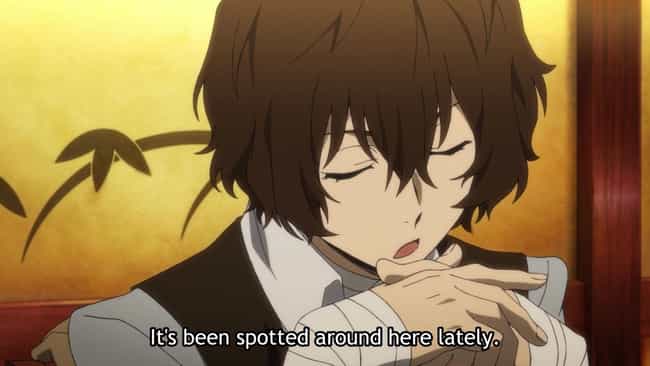 With more of a noir feel to it, Bungo Stray Dogs is about detectives who take on cases involving special abilities. In this world, there are some humans with supernatural powers and some of them prefer to use these talents for bad. Naturally, the Armed Detective Agency is the special forces used to keep these lawbreakers at bay, using their own special abilities to take them down.
The main story revolves around each character and the way they solve cases using their powers.

Do you recommend this?