kids entertainment

The Best Kids Shows Grown-Ups Should Be Watching

1k votes
277 voters
6.9k views
14 items
Follow
Embed
List Rules Vote up the television series for children that adults can enjoy the most
What makes a children's program stand out is when it can be enjoyed equally by both children and adults. A smart series offers kid-friendly storylines and humor that entertain the younger audience while also capturing the minds of the older audience.
Because parents are likely to watch along with their kids, it really does matter if the program appeals to adults, too. Not only does it make the viewing experience more enjoyable, but kids shows can bring older viewers back to an imaginative, joyous time in their life. And who doesn't want to feel like a kid again?
There are tons of cartoons and live-action series to choose from on TV today.
To help you turn back time and pick the best shows to watch, we've gathered a list of some of the best current kids shows that grown-ups should be watching.
Gravity Falls ended after only three seasons, but the series continues to gain followers as people pick up on its clever premise. The show follows twins Dipper and Mabel as they spend the summer with their Grunkle Stan in the mysterious town of Gravity Falls.
The series falls somewhere between Twin Peaks and The X-Files, but appropriate for kids. For every kid-friendly joke or pun, there are smarter, subtle laughs adults appreciate too. Furthermore, Gravity Falls boasts genuinely creepy moments to scare the kids, and heartwarming moments the entire family can enjoy together.
Also Ranked
#32 on The Greatest Animated Series Ever Made
#42 on The Best Cartoons of All Time
#47 on The Best Adult Cartoon Shows in TV History
#56 on The Greatest Cartoon Theme Songs of All Time

Agree or disagree?
see more on Gravity Falls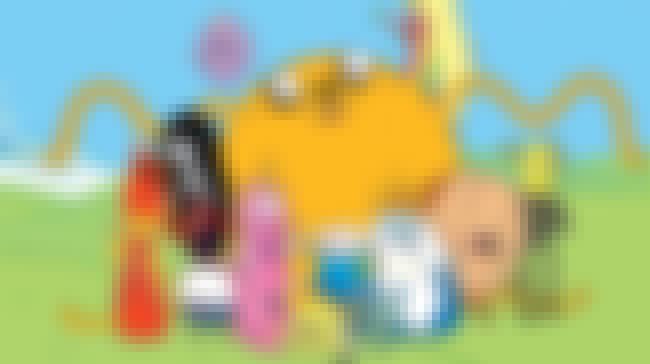 Adventure Time takes place in a magical realm and involves a boy and his magical dog - who can shapeshift. The characters live in a post-apocalyptic world called Land of Ooo, where strange and mysterious happenings frequently occur to the surprise of virtually none of Ooo's denizens. The absurdities of the show, from the Korean-speaking Rainicorn to catastrophes solved by simple algebra, provide entertainment for children and humor for adults.
Plus, anyone of any age can find humor in Lumpy Space Princess.
Also Ranked
#33 on The Greatest Animated Series Ever Made
#33 on The Best Cartoons of All Time
#75 on The Best Shows Currently on the Air
#14 on The Best (and Worst) TV Shows Ending in 2018

Agree or disagree?
see more on Adventure Time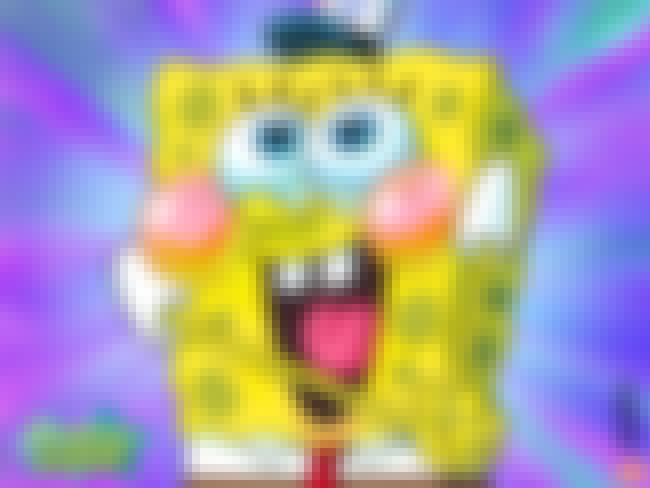 Everyone, young and old, knows this theme song. You recognize his unique, somewhat annoying laugh. Why anyone would want to follow the antics of a sea sponge remains a bit of a mystery, but it's a mystery that appeals to countless kids and parents alike. Thanks to its earnest charm and clever wit, Spongebob Squarepants boasts fans of all age groups. With lovable side characters like Patrick, Sandy, and Squidward and delicacies like the Krabby Patty, Bikini Bottom provides colorful adventures for children and some subtle jokes for their parents.
Also Ranked
#1 on The Best Current Nickelodeon Shows
#11 on The Greatest Animated Series Ever Made
#5 on The Best Cartoons of All Time
#3 on The Best Nickelodeon Cartoons of All Time

Agree or disagree?
see more on SpongeBob SquarePants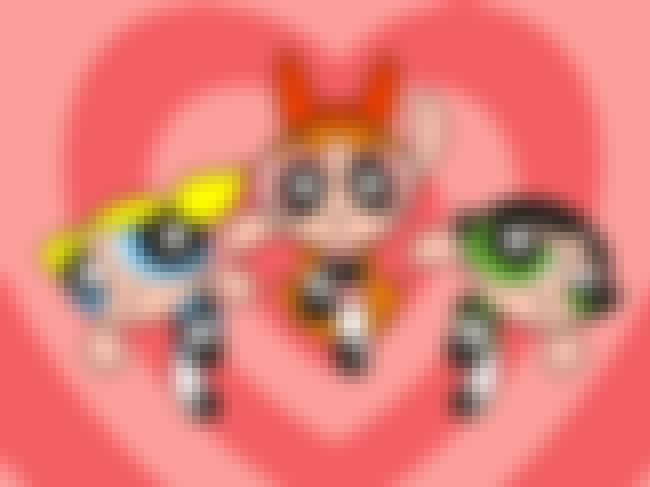 Created with a mixture of sugar, spice, and everything nice - plus a mysterious chemical substance called chemical X - by Professor Utonium, the Powerpuff Girls have a backstory that mirrors its own appeal to both kids and adults. The sugary sweetness of the animation and the lead characters belies the show's darkness, with villains like Him and Abracadaver capable of unsettling grownups too. Furthermore, Powerpuff Girls offers anime-style battles put through Cartoon Network's sleek but bold animation, making it easier for kids to consume but entertaining for adults to watch.
Also Ranked
#18 on The Greatest Animated Series Ever Made
#17 on The Best Cartoons of All Time
#28 on The Best Comic Book & Superhero TV Shows Of All Time
#51 on The Best Saturday Morning Cartoons for Mid-'80s — '90s Kids

Agree or disagree?
see more on The Powerpuff Girls