Living
Photos Of Adorable 19th-Century Couples

12.8k votes
1.5k voters
32.8k views
25 items
List Rules Vote up the cutest couples from the 1800s.
Don't let the sometimes stiff smiles, prim lace, or black-and-white formality fool you. Look closely at 19th-century photos and you'll see some truly cute historical couples. They smile with sweet shyness, they flirt, they touch each other tenderly, they giggle, they knit; it's often obvious they still adore each other even if they look stern or don't sit too closely together.
Perhaps in this Instagram era of constant couple updates, 1800s romance photos might seem odd, like other pictures from the Victorian era or weird photos from history. But 19th-century "cute" does not mean matching outfits, hands posed together in a heart shape, or yet another filtered "couplie" (yes, it's a word) at a scenic spot.
These cute 19th-century couples might seem more restrained than what we're used to, but they share something all adorable pairs do: a difficult-to-describe love and affection that a camera can only attempt to capture in a single moment.
Victorian Couple Trying Not To Laugh While Having Their Portrait Taken, Date Unknown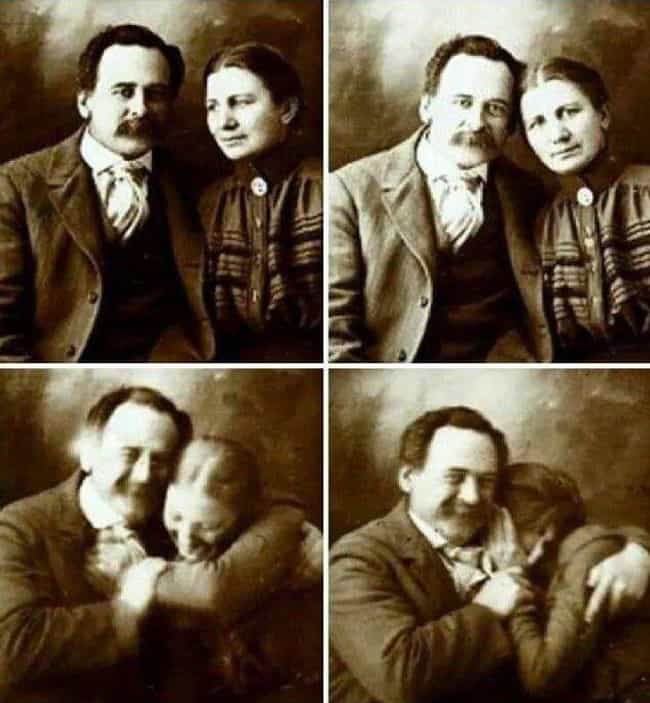 Is this cute?
Victorian Couple Knitting Alone, Circa 1890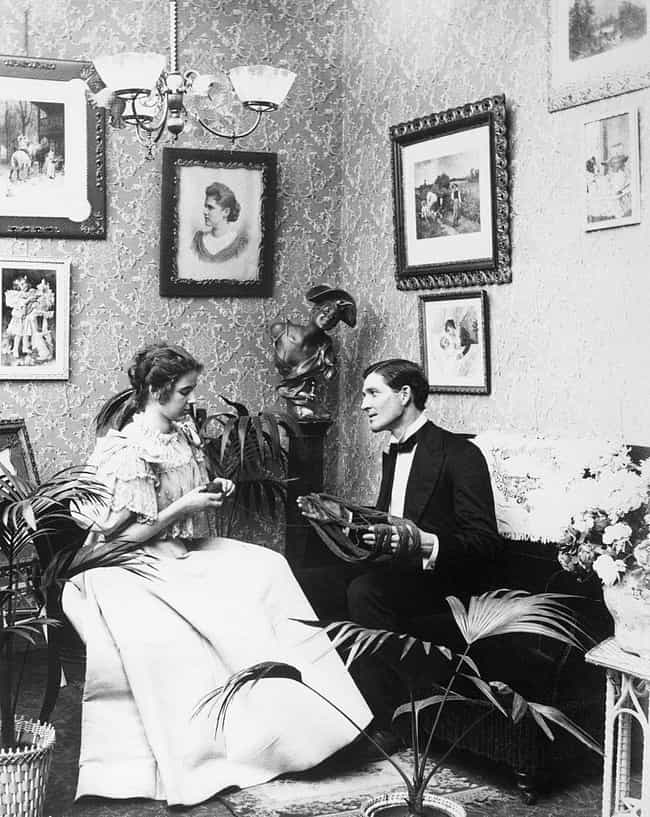 Is this cute?
P.T. Barnum Circus Performer General Tom Thumb And Mercy Lavinia Warren, 1863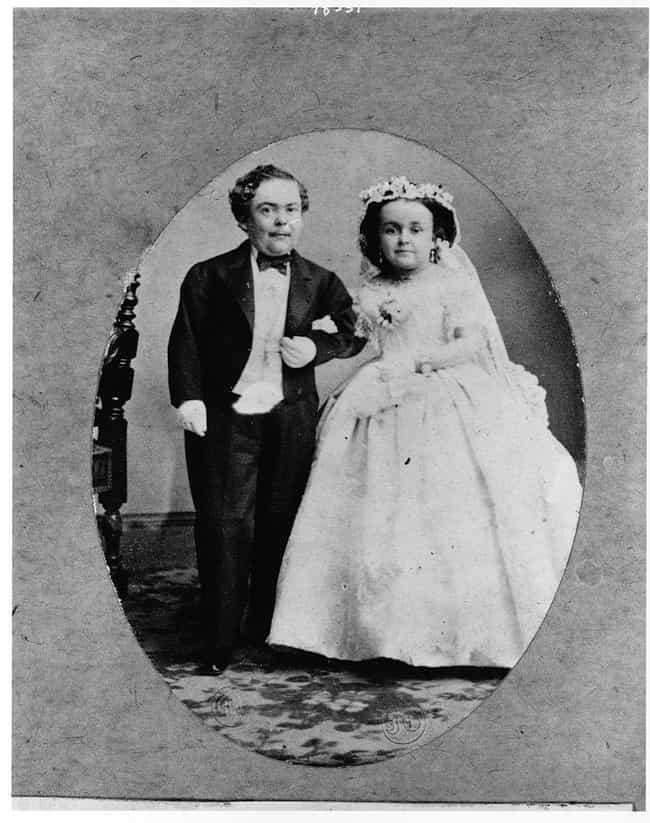 Is this cute?
A Courting Victorian Couple Fawning Over Each Other, Circa 1890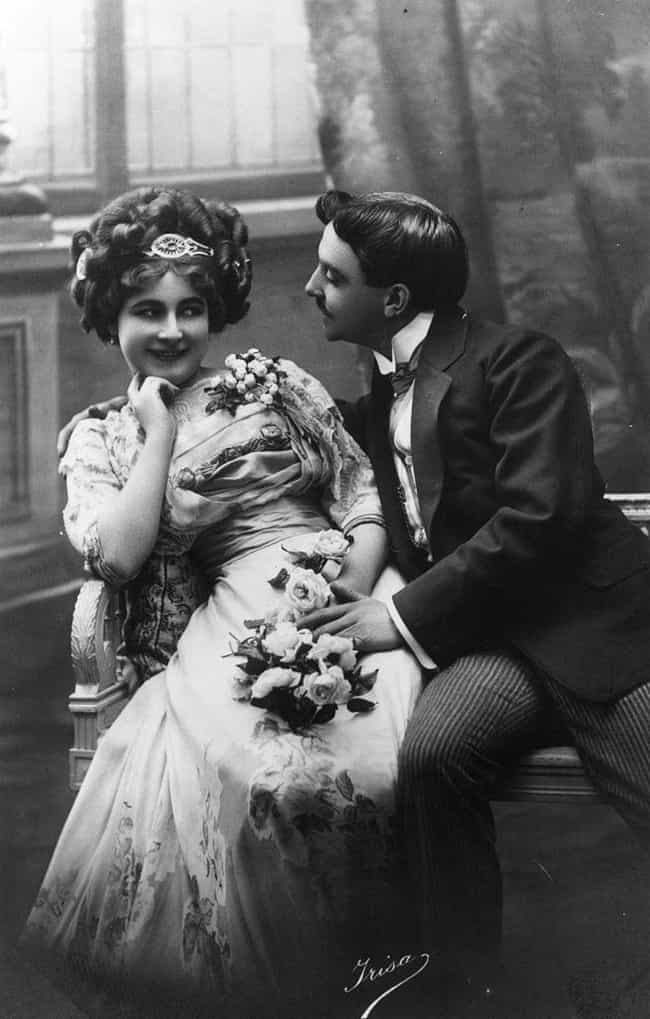 Is this cute?