Weird Nature
The Cutest Pictures of Big Cats Acting Like House Cats

Updated September 30, 2019
25k votes
2.4k voters
977.5k views
20 items
Who among us cat lovers can't relate to the glee of seeing a big cat in an animal rescue or zoo acting just like one of our fur babies at home? If you too can relate to the thought of snugging a big fuzzy lion feeling like both the best and worst idea ever, all at the same time, you've come to the right place. We've pulled together a collection of cute pictures of big cats acting like house cats that will send you soaring into cuteness overload in no time.
Here you'll find a collection of photos of big cats being cute as they demonstrate all the things that they and the average house cat have in common. You'll see proof that these adorable big cats share many of the same common loves as their smaller cousins, such as cat nip, boxes, and a passion for squeezing into impossibly small spaces. On the other hand, there are also a few things that do not appear to resonate well throughout the entire universe of kitty kind, such as a vet trips or any situation in which the feline in the room is not the center of attention.
So the next time you come home bummed at your inability to snuggle up with the cute little mountain lion you saw on the Discovery channel, remember this list. We've got you covered with these adorable, yet bite-free, photos of cute big cats doing everything from giving scratchy-tongued kisses to destroying Christmas trees, toilet paper, and any chance of you leaving not having a smile on your face.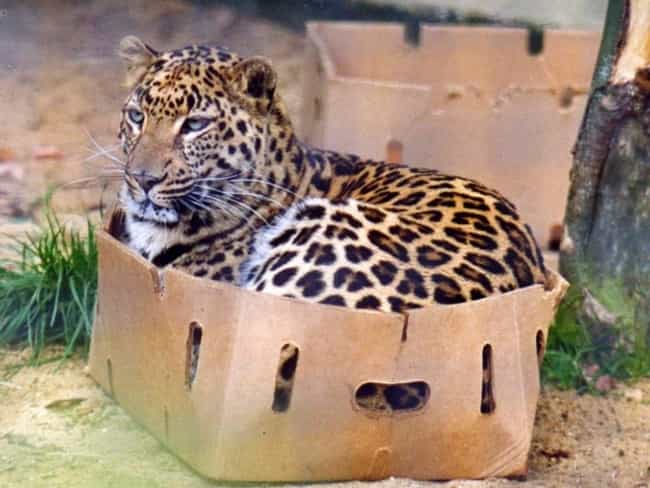 They're Proud of the Fact That They're Self-Cleaning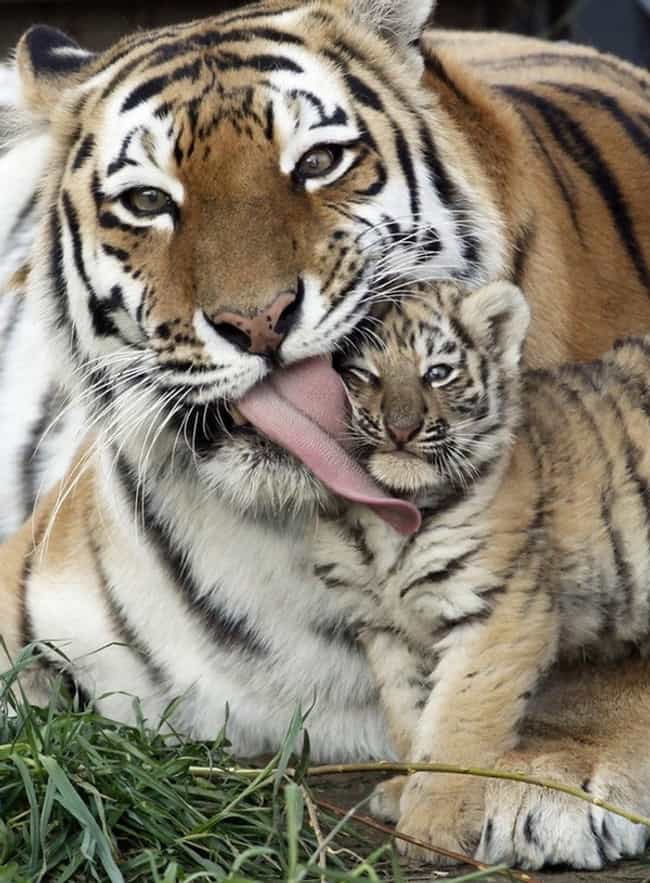 They're Always Up for a Fun Game of "Chase Whatever Happens to Be Moving"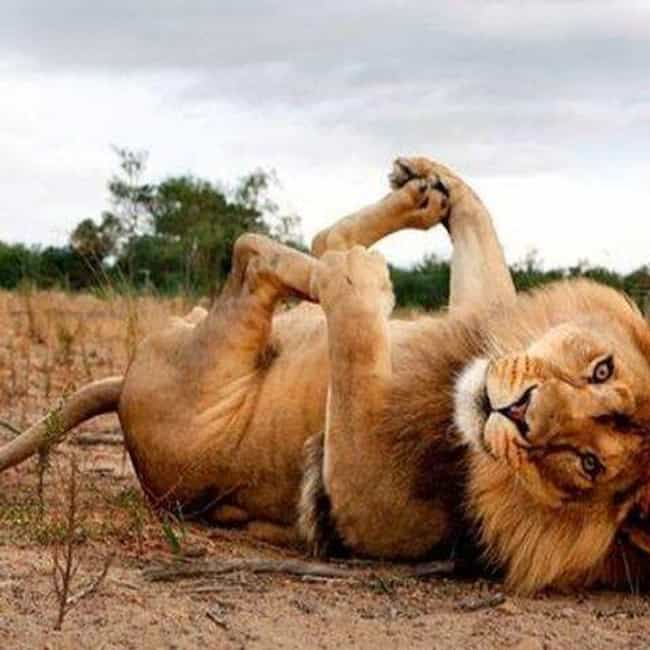 They Too Are Masters of "Please Eyes"