Offbeat

Cute Characters Who Say the Most Messed Up Things

864 votes
210 voters
10.3k views
16 items
Follow
List Rules Vote up the cutest, but raunchiest, characters.
Who doesn't love cute characters that steal the show? Everyone has those favorite adorable characters from their childhood that they found funny or adorable. But these days, the cuter the character are the more crass and inappropriate they can be. You can get away with more if you are considered adorable! Which cute characters say awful things?
There are Stewie and Brian from Family Guy, a baby and dog who know how to curse and work language for evil like few other characters can. Then there's that other Seth MacFarlane creation, the foul-mouthed Ted, from Ted and Ted 2. Many other adorable, sweet, old, and seemingly innocent characters have appeared on television and in movies throughout the years, though your opinion of their sweetness likely changed the second they opened their mouths.
Check out the list of the cutest characters who say some seriously f*cked up things. This list tells their backstory along with some of their best quotes. It will have you laughing at everything from a talking bear to a creepy grandfather.
Make sure to vote up the characters below that are the most crass, but also adorable. What makes adorable characters that say horrible things so funny? Let everyone know what you think in the comments section!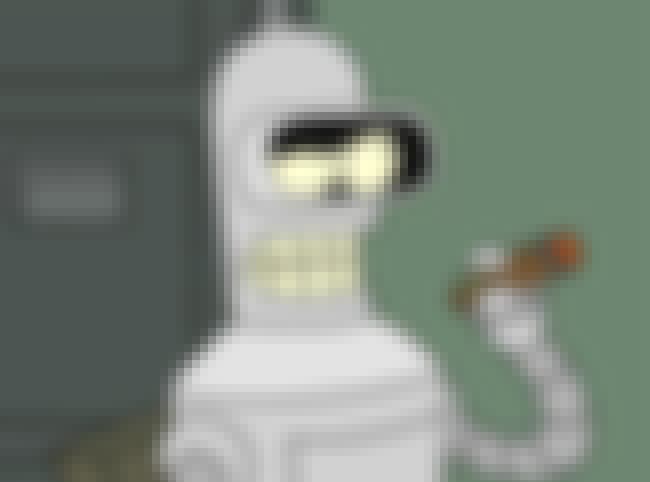 Bender is a robot who drinks to recharge himself. He is a gambler who likes hookers and smokes cigars. He is always the center of attention.
Quotes:
Bender: You know what cheers me up? Other people's misfortune.
Bender: Blackmail is such an ugly word. I prefer extortion. The 'x' makes it sound cool.
Bender: You're a pimple on society's ass and you'll never amount to anything!
Bender
: Bite my shiny metal ass.
Also Ranked
#43 on The Greatest Cartoon Characters in TV History
#13 on The Funniest TV Characters of All Time
#43 on The Greatest TV Characters of All Time
#6 on The Best Cartoon Characters of the 90s

Agree or disagree?
see more on Bender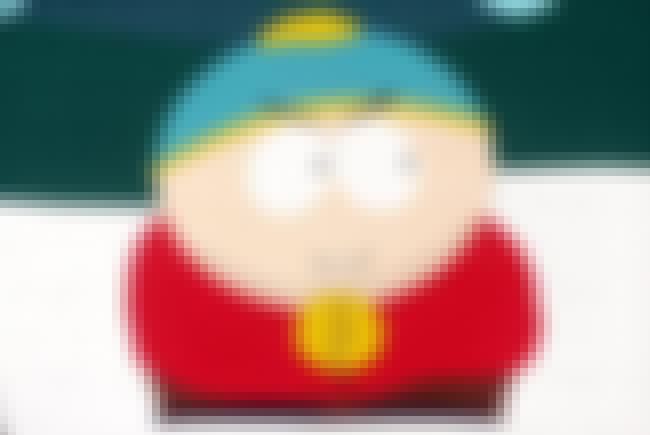 Cartman is 10 years old and weighs around 90 pounds. He is friends with Stan, Kyle, and Kenny, although the others don't consider him their friend. He curses more than you would probably expect from a child.
Quotes:
Cartman: Dude, I'll make you eat your parents.
Cartman: It's a man's obligation to stick high boneration in a woman's separation: this sort of penetration will increase the population of the younger generation.
Cartman
: Special Olympics, what's so special about it?
Also Ranked
#3 on Who Is The Most Famous Fictional Character From Your State?
#3 on The Funniest TV Characters of All Time
#63 on The Greatest Fictional Singers
#51 on The Best TV Villains of All Time

Agree or disagree?
see more on Eric Cartman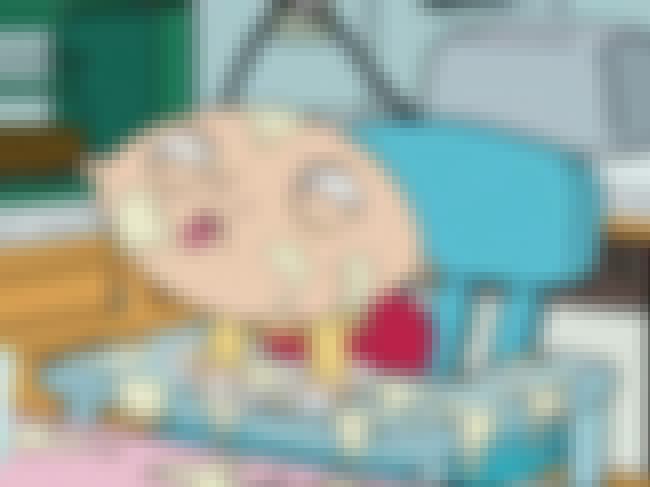 Stewie is the 1-year-old child of Peter and Lois Griffin. He aspires to world domination and is not afraid to point out your flaws. For a baby, he is very smart and can speak eloquently in a British accent.
Quotes:
Lois: Oh, I haven't been on a college campus in years. Everything seems so different.
Stewie: Really? Perhaps if you laid on your back with your ankles behind your ears that would ring a few bells.
Stewie: Die, Lois!
Stewie
(reading the Bible): My, my. What a thumping good read! Lions eating Christians, people nailing each other to two-by-fours. I say, you won't find that in Winnie the Pooh.
Also Ranked
#13 on The Greatest Cartoon Characters in TV History
#2 on The Funniest TV Characters of All Time
#59 on The Greatest Fictional Singers
#7 on The Greatest TV Characters of All Time

Agree or disagree?
see more on Stewie Griffin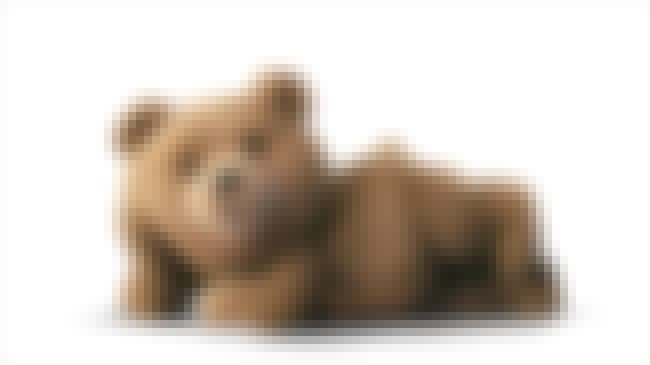 Ted is a magical bear that came to life when his best friend John wish, for exactly that, came true. He smokes, drinks, and does drugs. Most people believe he is sweet and cuddly, at least until he opens his mouth.
Quotes:
Frank: You think you got what it takes?
Ted: I'll tell you what I got. Your wife's p*ssy on my breath.
Frank: Nobody's ever spoken to me like that before.
Ted: That's because their mouths were full of your wife's box.
Ted: [dressed in a suit and tie] I look stupid.
John: No, you don't, you look dapper.
Ted: John, I look like something you give to your kid when you tell 'em Grandma died.
Ted
: Company's turning 20, huh? So you can bang it but you can't get it drunk.

Agree or disagree?