Animals

Adorable Puppy Bellies You'll Want to Raspberry Right Now

1.3k votes
319 voters
7.8k views
28 items
It's a widely accepted truth that looking at cute puppy photos can transform your mood from "bleh" to "YES" in a mere matter of seconds. So imagine what can happen when viewing a whole gallery of chubby puppies with their most squeezable asset on full display: their ridiculously cute puppy BELLIES! Seriously, puppy bellies are far better than Zoloft (and cheaper, depending on your health plan).

However, you should be warned of the side effects. The puppy bellies that follow may cause you to utter nonsensical sounds at a pitch about 23 octaves higher than your normal speaking voice. You may be overwhelmed with the sudden urge to grab the nearest pup, put your mouth on her pudgy pink belly and go PFFFFFFFFFFT! You may experience involuntary waving of the hands near the face and in some cases, jumping up and down or prancing in place uncontrollably.

While side effects may be severe, they do not result in permanent damage nor cause subjects to cease looking at puppy belly pictures. So let the squealing commence, and be sure to vote up the cutest bellies of the bunch.
What's Better Than a Puppy Belly? TWO PUPPY BELLIES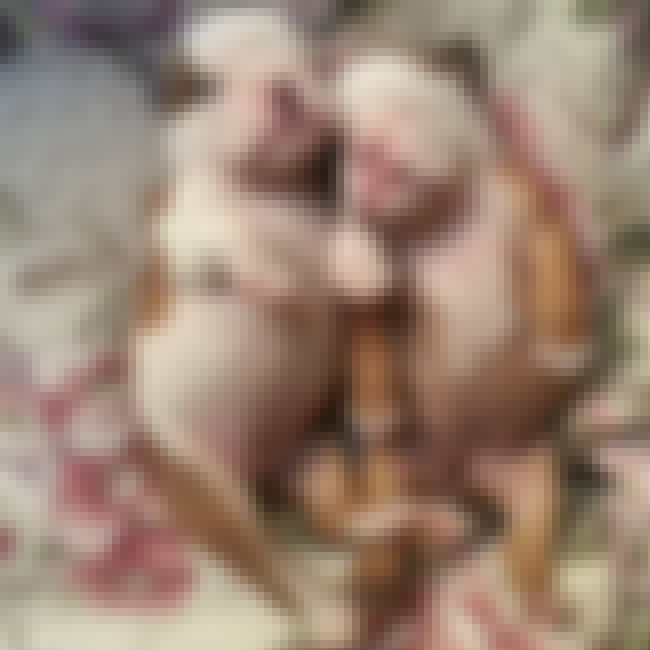 Agree or disagree?
Three Puppy Pit Bull Belly Buttons? BRB, Must Go Explode

Agree or disagree?