Weird Nature
Cute Lil' Spiders That'll Cure Your Arachnophobia

21.2k votes
2.3k voters
40.7k views
19 items
List Rules Vote up the cutest spiders that you might just cuddle up with on the couch.
When people think of spiders, the first thing that comes to mind is rarely the word "adorable," but just because some spiders are dangerous doesn't mean that others can't be cute. There are tons of adorable arachnids out there that deserve the love and attention that the world grants to our furry friends, and these pictures of cute spiders proves it. Showcasing their little whiskers, big eyes, and shining personalities, these lovable spider pics show you a different side to one of the most feared animals on Earth.
So put down the torches, pitchforks, and rolled up newspapers, because these photos are just too cute to scare you. If you hate spiders and think there is no way that you could ever find one endearing, then take this challenge and vote up the eight-legged friends that are as endearing as a puppy. You might even want to take one home with you!
Just An Itsy Spider With A Bitsy Water Droplet On Its Head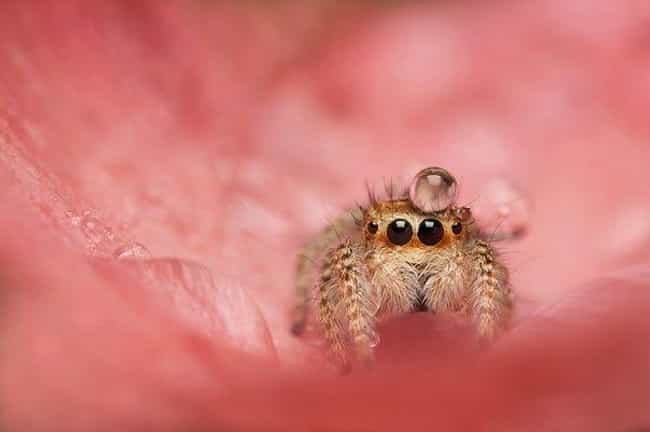 Is this cute?
Just Hiding Out In Its Little Leaf House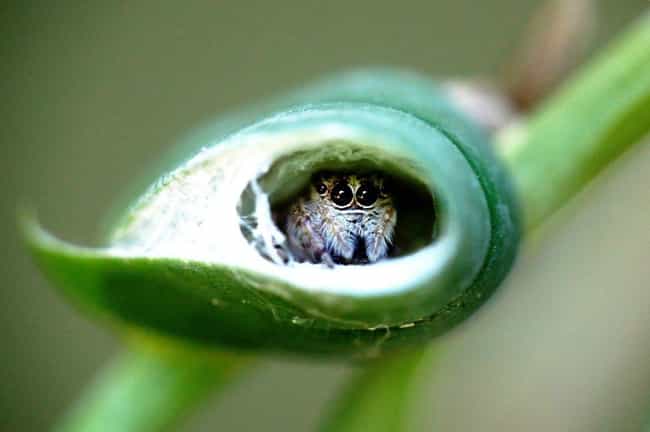 Is this cute?
Water Drops Make Rainbow Crowns
Is this cute?
An Autumn-Loving Arachnid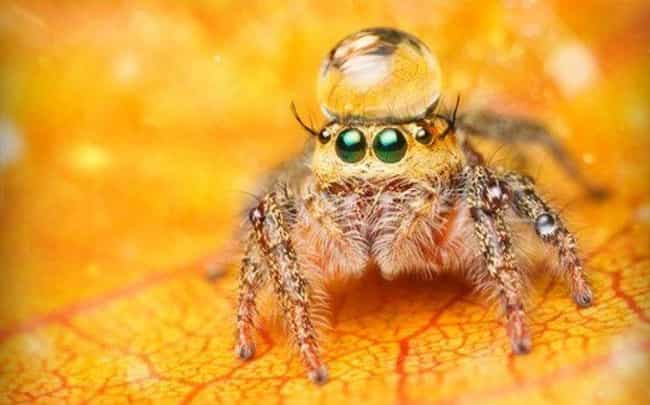 Is this cute?