Buildings/Attractions
List of Famous Dallas Buildings & Structures

Updated June 8, 2017
48.3k views
80 items
List of the famous landmarks that make up the Dallas skyline, listed alphabetically with photos when available. Dallas architectural landmarks as well as other major buildings, dwellings, and other structures in Dallas are included on this list. Information about these Dallas buildings is included on this list, such as when the building first opened and what architectural style it falls under. List includes both new buildings in Dallas and older historic landmarks.
Buildings here include everything from Dallas Museum of Art to Renaissance Tower.
This list answers the question, "What are the most famous buildings in Dallas?"
This is a good reference for research into the historical architecture in Dallas. Famous architectural houses within the city of Dallas are included as well, sometimes by address, other times listed by the name of the original home owner.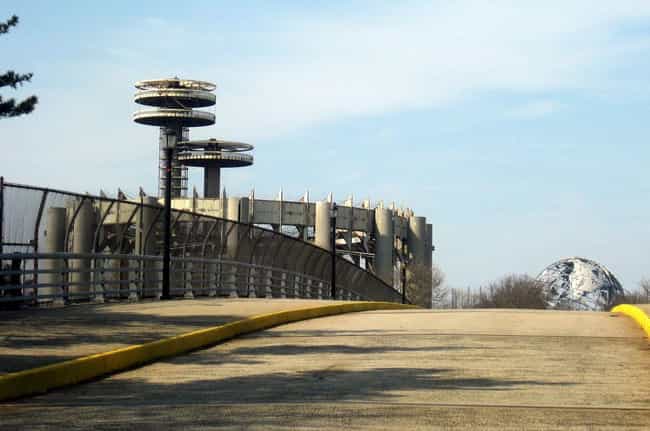 1
100 North Central Expressway
100 North Central Expressway is a mid-rise Class B skyscraper located on the eastern edge of the Main Street District of downtown Dallas, Texas. ...more on Wikipedia
City/Town: Texas, USA
Opened: Jun 01 1960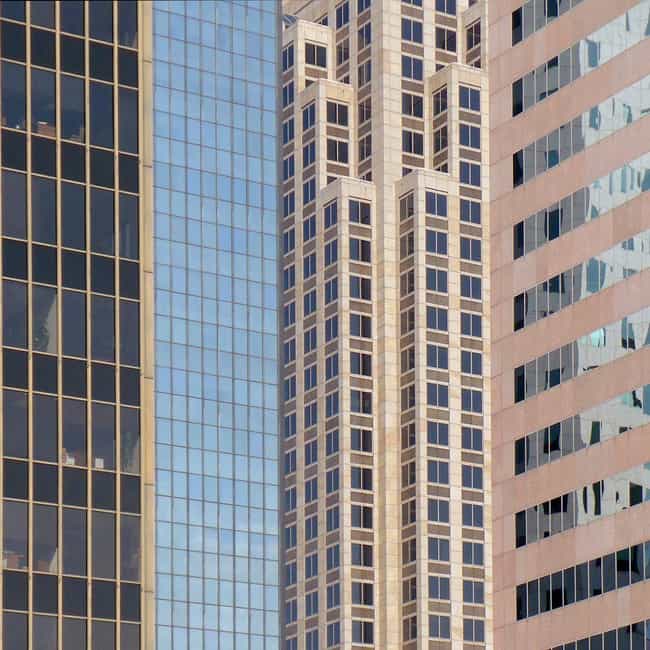 1600 Pacific Tower, also known as the LTV Tower and National Bank of Commerce Building, is a skyscraper in the City Center District of Dallas, Texas, USA. The building rises 434 feet. The structure contains 33 floors of office space, standing as the 29th-tallest building in the city. The building is adjacent to Thanks-Giving Square and connected to the Dallas Pedestrian Network. ...more on Wikipedia
City/Town: Texas, USA
Opened: Jan 01 1964
Structural Height (m): 132.28
Floors: 31
Created By: HKS, Inc.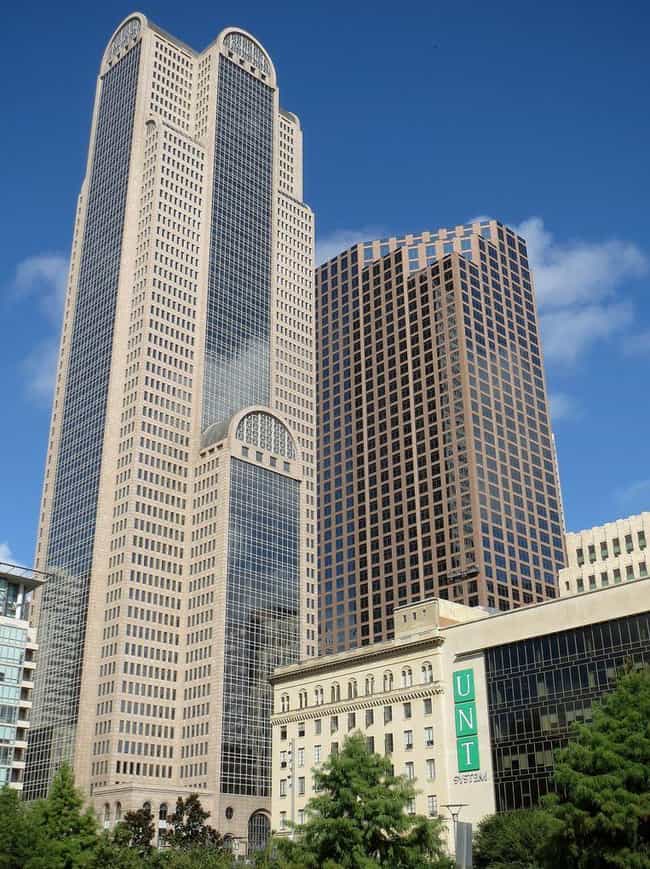 1700 Pacific is a skyscraper located at 1700 Pacific Avenue in the City Center District of Dallas, Texas. The building rises 655 feet and contains 50 floors of office space. It is the seventh tallest building in the city, at 655 feet and has fifty floors. It was the second tallest in the city when is was completed in 1983, trailing only Renaissance Tower. The land on which 1700 Pacific sits was once two triangular blocks separated by Live Oak Street. In 1977 one of the triangular blocks was purchased by Dallas Transit Board for a major transit interchange on a proposed underground transit system The architect for the Tower was WZMH Architects. Berkeley First City L.P. owns the building while ...more on Wikipedia
City/Town: Texas, USA
Opened: Jan 01 1983
Structural Height (m): 200.0
Floors: 50
2100 Ross Avenue is a 33-story postmodern skyscraper located at 2100 Ross Avenue/2121 San Jacinto Street in the City Center District of downtown Dallas, Texas, in the United States. The structure stands at a height of 456 feet and contains 844,000 square feet of office space. The top floor of San Jacinto Tower was the fictional location of the Oil Barons Club - an exclusive restaurant and lounge on the TV series Dallas. Exterior shots zooming onto the top floor were used. ...more on Wikipedia
City/Town: Texas, USA
Opened: Jan 01 1982
Structural Height (m): 138.99
Floors: 33