Graveyard Shift
Dan Aykroyd Is A Fourth-Generation Ghost-Hunter, UFOlogist, And Paranormal Master

Updated October 25, 2018
26.8k views
13 items
Dan Aykroyd, the Canadian comic master behind Ghostbusters, Saturday Night Live, and The Blues Brothers, is a UFOlogist. Now that Aykroyd is essentially retired from the comedy game, he spends his time researching paranormal activity, alien abductions, and UFOs from his haunted farmhouse in Canada.
Aykroyd has no qualms being open about his belief in the obscure and occult - he talks about it freely. Some even refer to him as a master of the subject.
So, what does it take to be a paranormal master? According to Aykroyd: a lifetime of commitment to the truth, and a family that believes in uncovering the mysteries of the universe.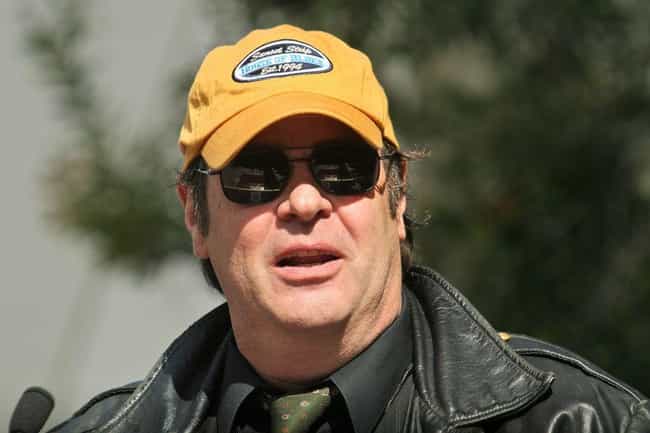 His Family Farmhouse Has A Spiritual History
Aykroyd isn't some Johnny-come-lately to the paranormal investigation game. The Aykroyds have been searching for the truth about ghosts for a while. Their history dates back to the comedian's great-grandfather, who was a spiritualist and dentist.
Aykroyd still lives in the family farmhouse that has been host to seances and spiritualist get-togethers for decades. Aykroyd says the house has "a history of spiritual activity that would blow your mind." Despite living in the spooky farmhouse, he's yet to have direct experience with an apparition as an adult.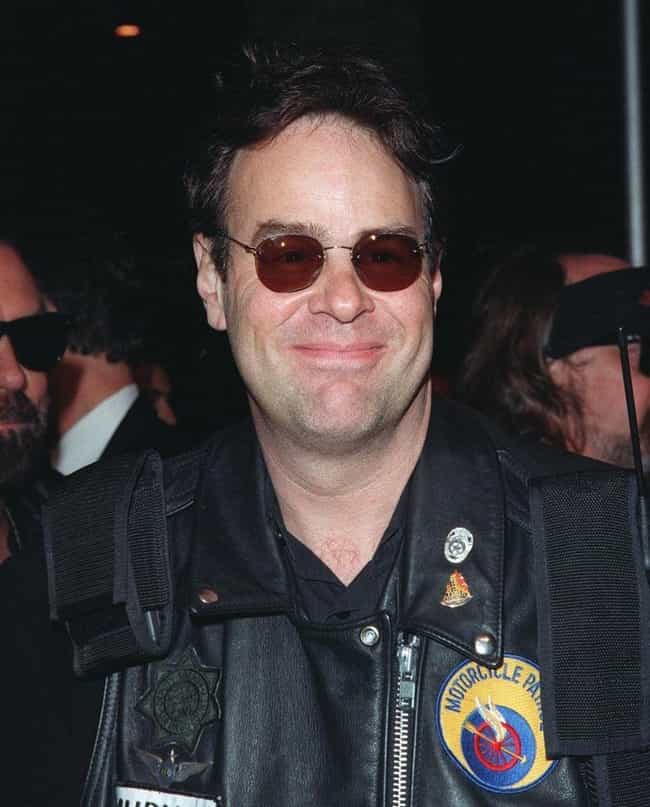 He Claims The Ghost Of A Famous Musician Liked To Cuddle In Bed
One of the many houses owned by Aykroyd is a Los Angeles bungalow, where notable musicians like Mama Cass (The Mamas and the Papas) and Ringo Starr lived in the '60s and '70s. When Aykroyd lived in the home, he claimed a ghost - which he believes to be the spirit of Mama Cass - was haunting the place because someone would turn on his StairMaster and mess with the family jewelry.
But perhaps the biggest revelation Aykroyd made about the ghost:
It once even crawled into bed with me. I rolled over and just nuzzled up to whatever it was and went back to sleep... I'm sure it's Mama Cass because you get the feeling it's a big ghost.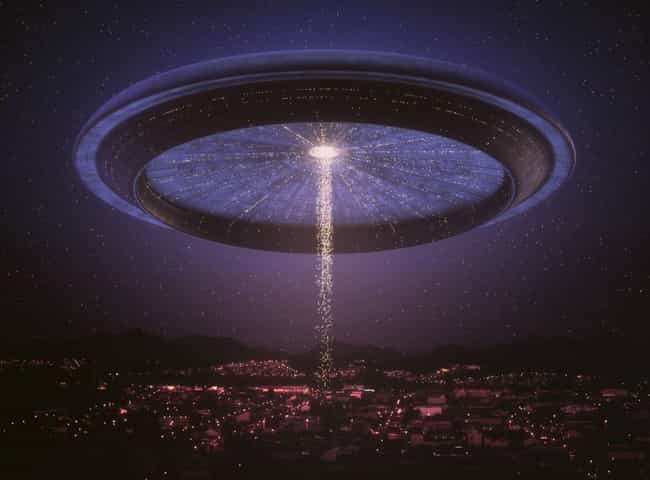 He Says He Has Seen Four UFOs
In a 2015 interview with Huffington Post, Aykroyd tried to play it cool about the fact he's witnessed a series of phenomena that would drive ordinary people crazy. When asked about his experiences with extraterrestrials, he said he's seen four UFOs, though he's not sure if they were alien or human:
I can't say that they are alien craft and neither can the Air Force. The Air Force has been very interested in this. They don't deny the existence of these hyper-dynamic, super aerodynamic craft.
Two of the crafts, he claims, were seen one night in Martha's Vineyard. He said they were "flying side by side. They were at about 100,000 feet up, and they were going fast."
He Purchased UFO Footage From A Tarmac Worker At O'Hare Airport
On November 7, 2006, an employee at O'Hare International Airport allegedly saw a large disc floating in the middle of their airspace and recorded footage of the event. The footage never turned up, but Aykroyd supposedly has it. He claimed to have purchased the footage from a tarmac worker.
After announcing he had the footage, Aykroyd alleged he would be releasing a DVD with the never-before-seen footage and photographs. Some of it made it into his documentary, Dan Aykroyd Unplugged On UFOs.