Weird History
Why Did It Take 20 Years For Dana Carvey To Forgive Mike Myers?

Dana Carvey and Mike Myers, the stars behind Wayne's World, were introduced to the Saturday Night Live audience in the late 1980s. After their "Wayne's World" sketch became wildly popular, a film was greenlit and the relationship between the comedy duo was never the same.
There's no single inciting incident behind the Dana Carvey Mike Myers feud, but rather a series of passive-aggressive jabs and one very specific Lorne Michaels impression. After the failure of Wayne's World 2, the two went their separate ways and their careers took very different paths. Then they stopped speaking and it looked to be the end of their friendship. After two decades, Carvey says he's forgiven his old comedy partner, though the men haven't actually spoken about their problems face-to-face. These are the incidents that led to their falling out.
Dana Carvey Was Originally The Bigger Comedian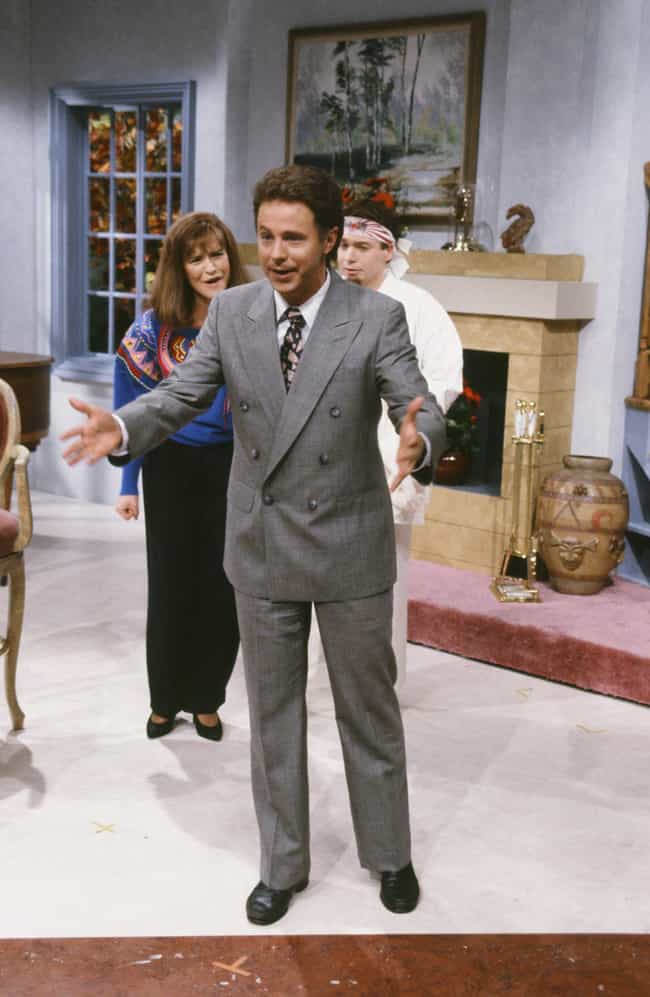 The lingering animosity between Carvey and Myers dates back to the entertainers' earliest days. At first, Carvey was considerably more established as a comedian than his Wayne's World costar. Before joining SNL, Carvey worked as a stand-up in San Francisco and palled around with Robin Williams. When Myers joined the cast, he'd only appeared in bit parts in television films and on a Canadian sketch show called It's Only Rock & Roll. By the time Myers arrived, Carvey's impressions and characters like Church Lady had made him a household name.
There Was Long-Standing Tension Over Getting Cast In Sketches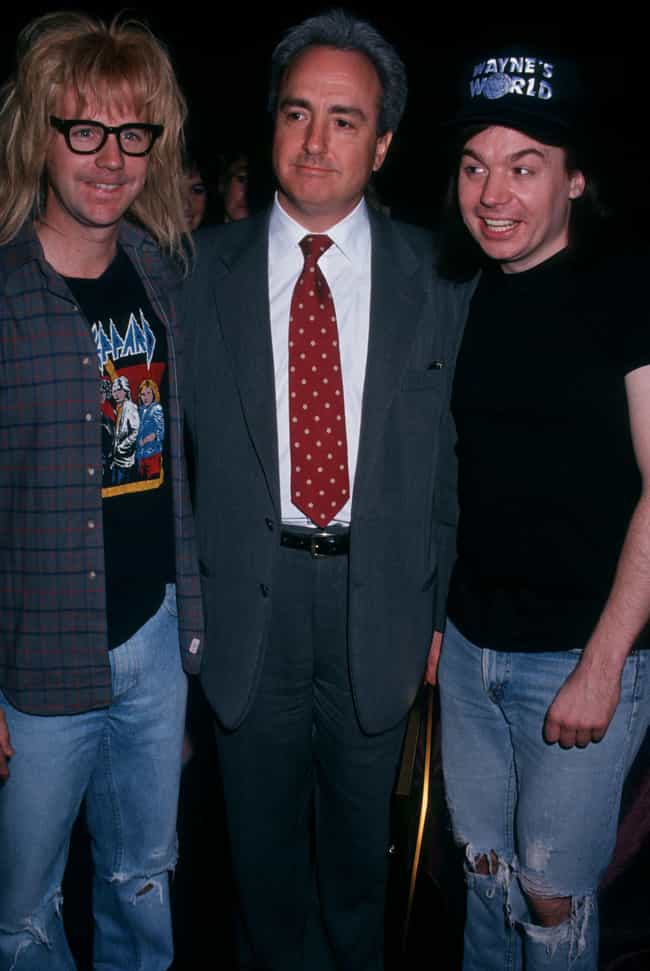 In the late '80s and early '90s, SNL's roster was stacked with comedic talent. With slightly less than an hour and a half to fill on a show, it's not a surprise that comedians fought to get material on the air. Both Carvey and Myers were at the top of their game, with Carvey handling political impressions and Myers throwing out off-the-wall characters. Lorne Michaels, the show's creator, may have had a bias towards the latter. He once told EW, "There was nobody doing what Mike was doing."
The perception that Myers was the golden boy of comedy must have driven a wedge between the two comics, even if they were both doing great work. Performing on Saturday Night Live is considered to be one of the most stressful jobs in entertainment, and the pressure of the show couldn't have helped the tension between Carvey and Myers.
Neither Comedian Intended To Be A Part Of A Comedy Duo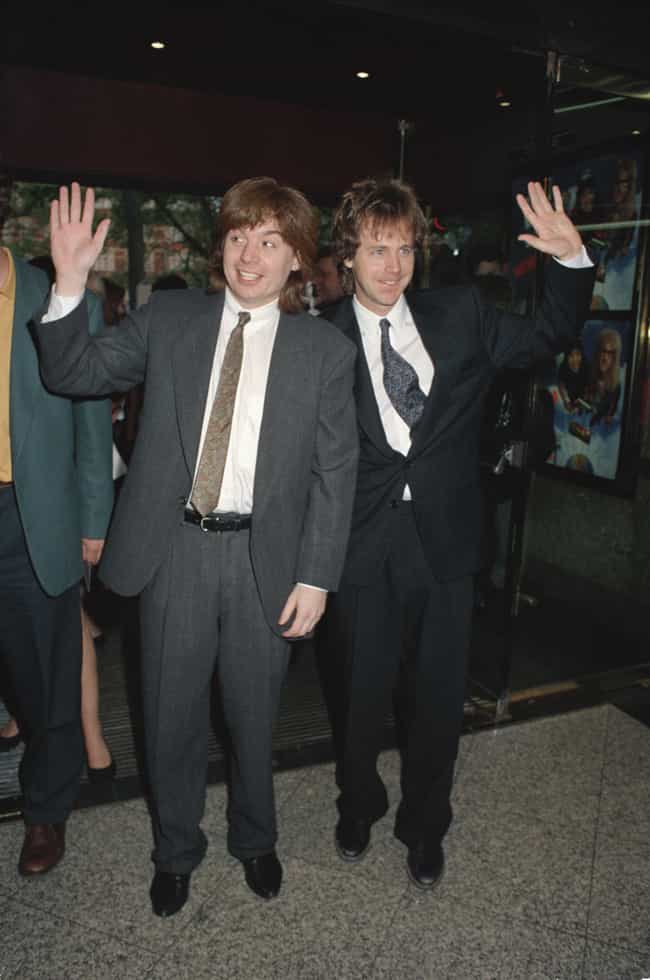 The stars of Wayne's World may have worked together - with Carvey as Garth playing second fiddle to Myers for years - but neither of them ever thought they were a duo. They didn't write together, and when it came to Wayne and Garth, Myers simply invited Carvey to play. In 1993, Carvey told Rolling Stone, "I don't think there was any malice in [trying to cut Garth out of the film]; I just don't know if Mike had a comedy team in mind. It's Wayne's world, and he's the guy."
Carvey echoed those sentiments 23 years later in an interview with Howard Stern. He spoke about how well the two worked together, despite the fact that they rarely got along:
We were never meant to be a comedy team, Mike just invited me into the sketch but I'm really grateful that he did. He's brilliant at creating these constructs… Later in your career you realize how great it is to have someone who cares that much, so when I had Mike next to me I was always comfortable because someone was always working his ass off.
Mike Myers Was Insecure About 'Wayne's World' And Carvey Knew It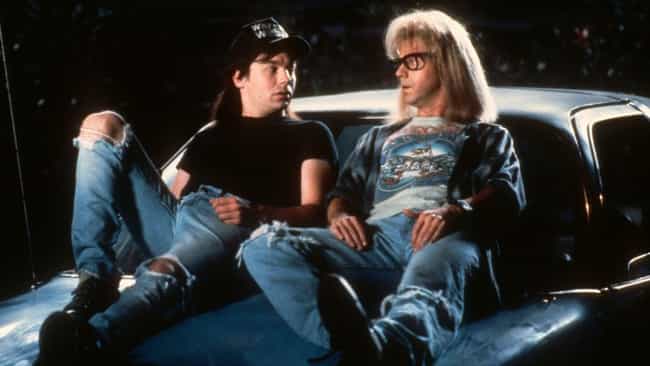 Even though he'd been performing the Wayne Campbell character for years, Myers was never confident about the film or his place at the head of it. Various sources have stated that Myers thought his costar would usurp his popularity, with one going so far as to say, "Mike didn't want Dana in the movie because he felt insecure that someone who had his own creative ideas would get in the way."
Throughout the scripting phase for Wayne's World and Wayne's World 2, Carvey joked that he'd be pushed out with each subsequent draft. While Garth makes it through both films with a fair share of screen time, Carvey says that his character was always meant to be someone who "worships" Wayne.