Criminals
The Story Of 'The Butcher of Tompkins Square Park,' Daniel Rakowitz

Manhattan's Lower East Side was a rough place to live in the late 1980s, but even those brave enough to call Alphabet City home still remember the gruesome details of the Daniel Rakowitz girlfriend murder. Also known as the "Butcher of Tompkins Square", Rakowitz was found guilty of murdering and dismembering his 26-year-old girlfriend, Monika Beerle. The killing occurred on August 19, 1989, and despite Rakowitz telling others in the community about the murder, it took a month for police to figure out what happened.
This case covers a sensational array of details: drug dealing, cults, devil worship, cannibalism, and a man with a God complex. While the complete tale includes a fair amount of speculation and gossip, the real story is still as brutal as the rumors.
Monika Beerle Was Murdered And Chopped Into Pieces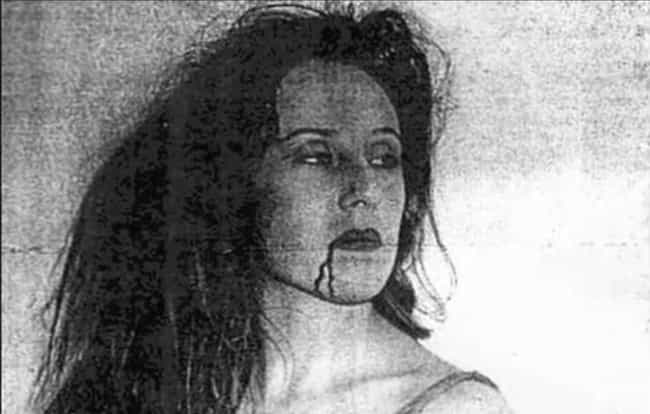 The complete details surrounding the murder of Monica Beerle, 26, remain cloudy to this day. What is known is that she was killed by Daniel Rakowitz and possibly additional accomplices. On August 19, 1989, Beerle and Rakowitz got into a fight, and Rakowitz punched Beerle in the throat with a metal rod, hard enough to kill her. After that, she was mutilated, cut up into pieces, and her remains were boiled in the kitchen of her Lower East Side apartment.
A fixture in the neighborhood and tent city that covered Tompkins Square park at the time, Rakowitz openly talked about what he had done when neighbors asked about Beerle's disappearance. It seemed as though everyone in the neighborhood knew of Beerle's death, but no one went to the police about it, and it would be nearly a month before an arrest was made for the murder.
Rakowitz Allegedly Cooked Beerle's Remains In A Pot Of Soup And Fed Her To The Homeless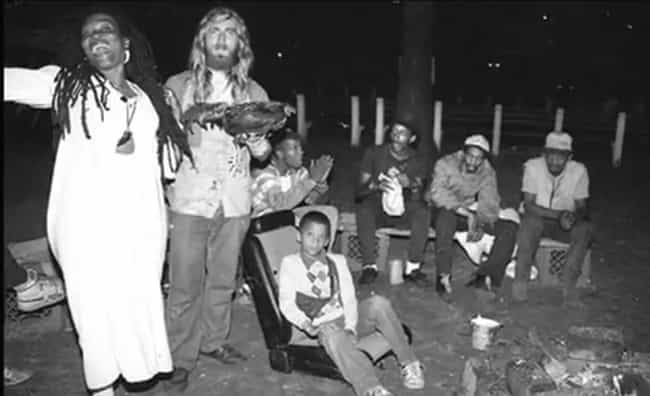 One of the more gruesome rumors about the Beerle murder is that Rakowitz cooked her remains in a pot of soup and fed it to the homeless in Tompkins Square Park. An associate of Rakowitz's confirmed this detail with police, saying that Rakowitz bragged about making soup out of her head and that "it tasted pretty good." It's possible this rumor began since Rakowitz was known for cooking pots of chicken and potatoes, which he would share with squatters who lived in Tompkins Square. However, one of the homeless people testified at Rakowitz's trial that he found a human fingertip in a bowl of soup which Rakowitz served him. While he has admitted to dismembering her, Rakowitz has denied feeding Beerle's remains to anyone else.

Beerle Was Reportedly Killed After She Tried To Kick Rakowitz Out Of Her Apartment
Rakowitz, then 28, and Beerle first met in early August of 1989 sharing a joint in Tompkins Square Park. Rakowitz was a drug dealer and part-time dishwasher who didn't have a place of his own and opted to sleep on his friend's couches. The 26-year-old Beerle had recently moved to New York from a small town in the Swiss Alps. She was studying at the Martha Graham Center of Contemporary Dance and supporting herself financially by dancing in a topless bar. The two began dating, and Rakowitz quickly moved into Beerle's Lower East Side apartment, which she shared with several others.
The two remained roommates and lovers for a few weeks, until Beerle decided that Rakowitz needed to move out. The conversation allegedly turned into an argument and, according to police, Rakowitz struck Beerle in the throat and carried her to his bathtub where he stabbed her more than 30 times with a carving knife.
Rakowitz Bragged About Beerle's Murder For Weeks Before Police Got Involved
Weeks after the murder, Rakowitz allegedly walked around Tompkins Square Park telling anyone who would listen about Beerle's murder. Eventually, someone contacted the police about the murder and they began an investigation on September 8, 1989. On September 13, police went into the Brooklyn restaurant where Rakowitz was working and arrested him after a woman came forward claiming to have seen Beerle's dead body. Rakowitz eventually led police to the Port Authority Bus Terminal storage lockers, where he had stored Beerle's skull and other bones inside a bucket of kitty litter.