Entertainment
All The Celebrity Men Danielle Fishel Has Dated

Danielle Fishel is most known for her role as Topanga in Boy Meets World. Since she was such a hearthrob in the show, many are understandably curious about who has Danielle Fishel dated. So who are some of the Danielle Fishel exes?
It turns out that the Danielle Fishel dating history is pretty wholesome. Men Danielle Fishel dated include Lance Bass and Devon Sawa. Is Danielle Fishel single? Nope! The last two Danielle Fishel relationships resulted in marriage. Danielle Fishel married Tim Belusko in 2009, and after a divorce, married Jensen Karp in 2018.
Are you surprised by the Danielle Fishel boyfriends? Read on below to find out more about the people Danielle Fishel dated.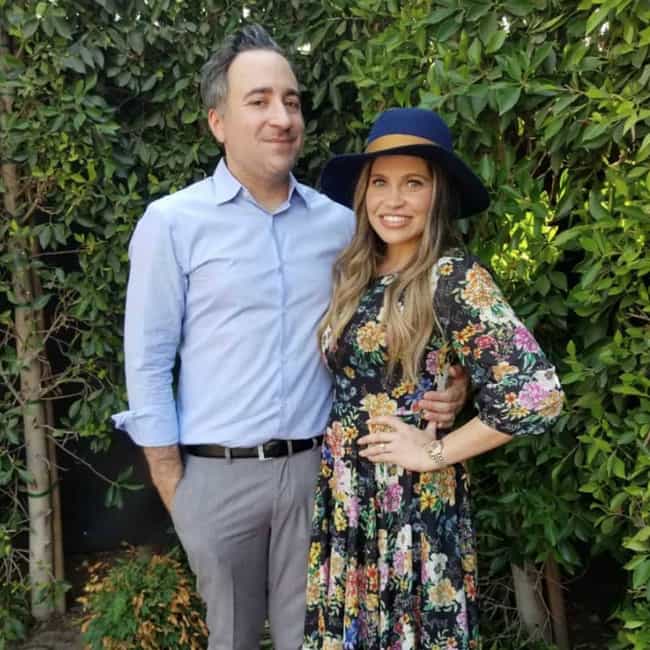 Danielle Fishel married the multi-talented Jensen Karp on November 4th, 2018. Although Karp isn't her first marriage, he is now the father of her only child. As of June 2019, Fishel and Karp welcomed their baby boy Adler into the world.
Fishel and Karp's wedding day was one for the books. It included many celebrity friends like John Mayer and Linkin Park's Mike Shinoda. It also included a Boy Meets World reunion with Ben Savage and Will Friedle in attendance.
Jensen-Gerard Karp (born November 8, 1979) is an American writer, comedian, art dealer, producer, podcast host and former rapper raised in Calabasas, California.Karp was previously known by his stage name Hot Karl. Karl engaged in rap battling and freestyle at USC, during which time he took up the Hot Karl pseudonym. ...more on Wikipedia
Age: 36
Birthplace: Calabasas, CA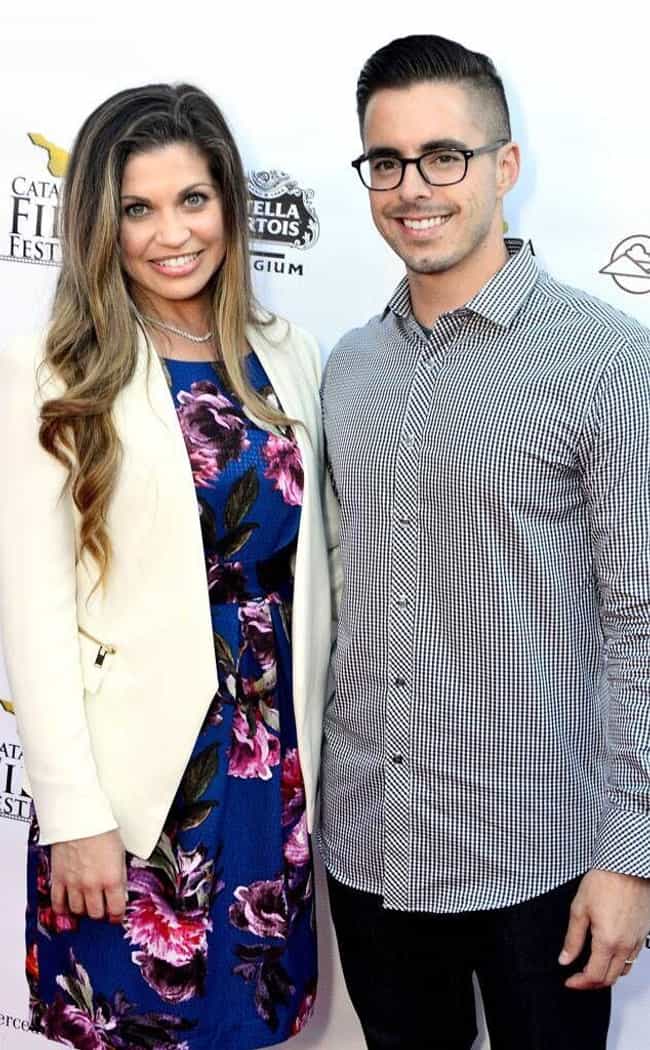 Danielle Fishel's first marriage was to Tim Belusko. They dated for a few years starting in 2009, before getting engaged. Unfortunately, the marriage only lasted two years, and in 2016, they decided to part ways.
Fishel and Belusko met while in college. Fishel tutored Belusko in math. She claims that the first thing that caught her eye was the video game tattoo on his calf. Apparently, she also has a few tattoos of her own, so they initially bonded over that.
Age: 31
Birthplace: New York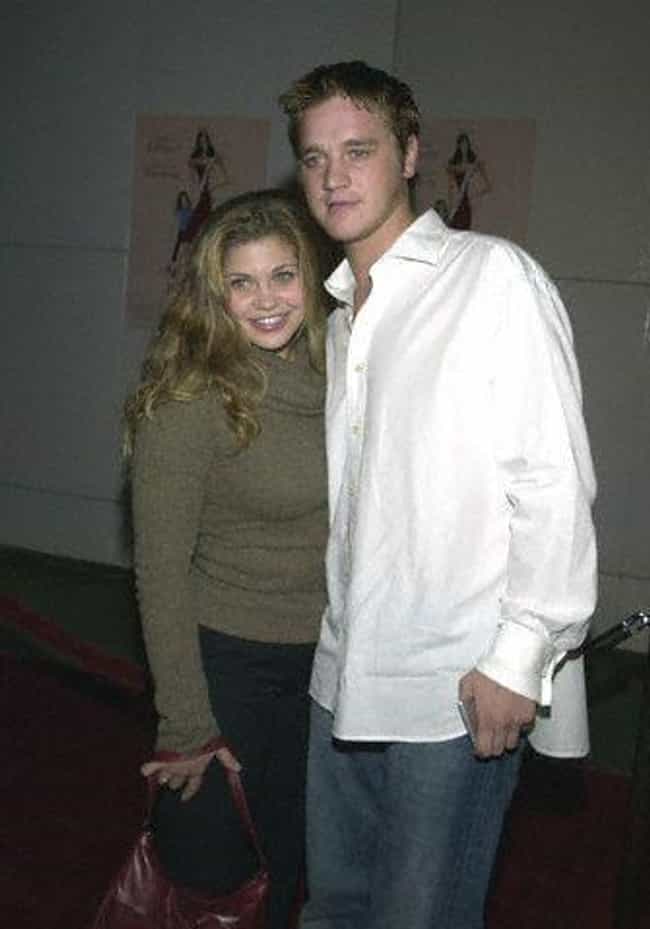 Danielle Fishel and actor Devon Sawa, most known for his role in the classic movie Casper, dated from 2000 to 2001.
Some speculate that Fishel and Sawa's relationship might have been abusive. The actress revealed on a talk show that one of her tattoos -- the lower back tattoo of an angel -- represents an abusive relationship she had when she was 19. Apparently she was dating Devon Sawa around that time.
Devon Edward Sawa (born September 7, 1978) is a Canadian actor. He began acting when he was a teen, appearing in the films Little Giants (1994), Casper (1995), Now and Then (1995), Night of the Twisters (1996), Wild America (1997), and SLC Punk! (1998). In 1999, he starred in the comedy horror film Idle Hands with Jessica Alba. A year later, he was cast as Alex Browning in the supernatural horror film Final Destination. From 2010 to 2013, he starred as Owen Elliot on the action spy drama series Nikita. ...more on Wikipedia
Age: 40
Birthplace: Vancouver, Canada
see more on Devon Sawa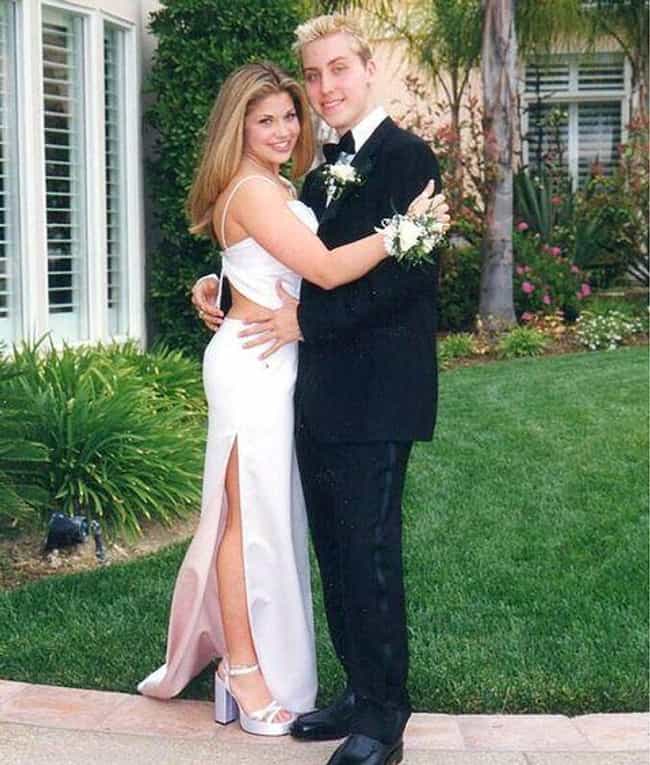 Danielle Fishel's first known boy toy was none other than N'Sync superstar Lance Bass. They dated from 1999 to 2000. The couple was so young at the time, that they even went to prom together. Apparently Danielle Fishel's role in the popular show Boy Meets World was a little too distracting for the other students at the dance.
All things considered, it's very unlikely that a whole lot went on between the two teenage lovers. As most of us now know, Lance Bass came out as gay around 2006. So, like with most teenage relationships, it was never meant to last.
James Lance Bass (; born May 4, 1979) is an American singer, dancer, actor, film and television producer, and author. He grew up in Mississippi and rose to fame as the bass singer for the American pop boy band NSYNC. NSYNC's success led Bass to work in film and television. He starred in the 2001 film On the Line, which his company, Bacon & Eggs, also produced. Bass later formed a second production company, Lance Bass Productions, as well as a now-defunct music management company, Free Lance Entertainment, a joint venture with Mercury Records.After completion of NSYNC's PopOdyssey Tour, Bass moved to Star City, Russia, in much publicized pursuit of a seat on a Soyuz space capsule. Bass was ...more on Wikipedia
Age: 39
Birthplace: USA, Laurel, Mississippi
see more on Lance Bass