Entertainment

Danny Trejo's 21 Strangest B-Movie Roles

254 votes
88 voters
5k views
21 items
List Rules Vote up the weirdest B-movie roles in Danny Trejo's filmography.
You can say a lot about Danny Trejo's acting career, but you can't accuse the guy of being lazy. He's got 319 screen credits, and at only 72 years of age in 2016, he shows no signs of slowing down. Strange Danny Trejo film roles are like pizza parlors in New York, there's too many to count. This list compiles some of the weirdest Danny Trejo b-movie roles, so you can read about them, seek them out, and binge watch them. From action movies in which he plays a hitman to other action movies in which he plays a hitman's friend, this list looks at Danny Trejo in b-movies, where he's always at his best.
There's a good chance that if you put on any late night sci-fi or action film from the '90s on, you'll find Trejo playing a bit part as an ass-kicking priest, or an ass-kicking janitor. Thanks to his fan base amongst the low-budget filmmaking crowd, weird Danny Trejo roles are commonplace in an era where there's more content than ever. But the best Danny Trejo b-movies tend to have the actor playing slightly against type, or playing his type so hard the role becomes a sort-of meta parody. Trejo doesn't do middle of the road.
Vote on the weirdest B-Movie roles in Danny Trejo's filmography, and if we left off your favorite low budget Trejo appearance please tell us.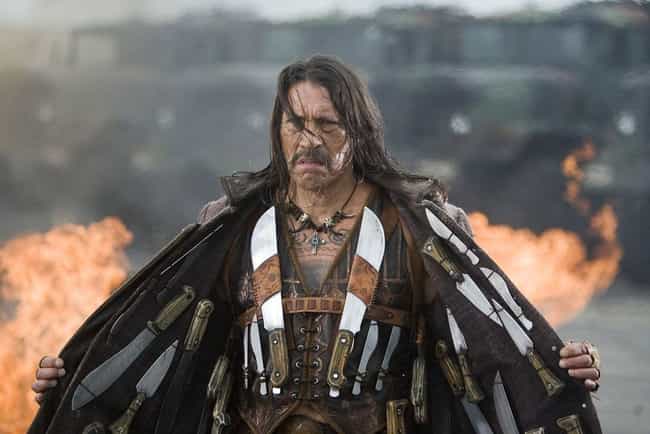 Movie: Machete (2010)
Role: Machete
The Dirt: Is it cheating to include what might be Trejo's most iconic role in a list of strange B-movie roles?
After serious thought, no, it's not. Because Machete is the ultimate weird B-movie, and was specifically engineered to be so - it's a feature-length expansion of a fake B-movie trailer that played between two intentionally ridiculous B-movies in Grindhouse, Quentin Tarantino and Robert Rodriguez's homage to trash cinema from the '70s and '80s.
As the titular character in Machete, Trejo is so Trejo it hurts.
Also Ranked
#89 on Fictional Sidekicks You'd Most Want as a Best Friend

Agree or disagree?
see more on Machete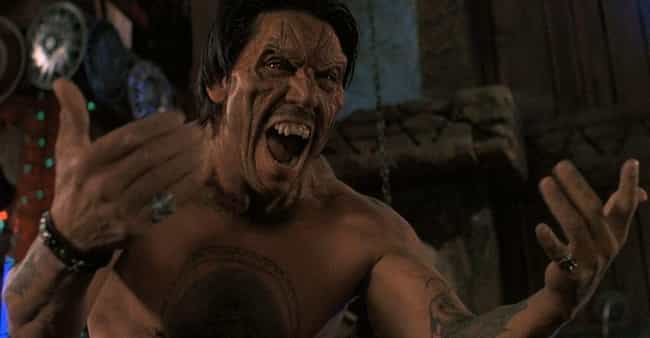 Movie: From Dusk Till Dawn (1996)
Role: Razor Charlie
The Dirt: There's nothing weird about Trejo's turn as a vampire bartender... except for that whole thing where he's a bartender who doesn't like people drinking in his bar. The real question here is, why go through the pretense of having a bartender if no one is getting served? Isn't there's some other way for vampires to lure people in? The strippers aren't enough? Yet there's Trejo, scowling at George Clooney, daring him to pick a fight.

Agree or disagree?
see more on Razor Charlie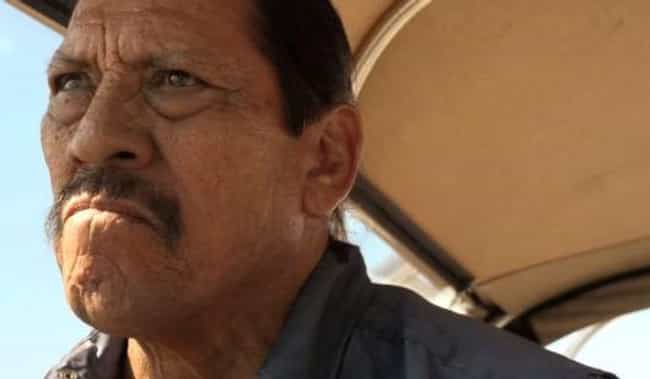 Movie: 3-Headed Shark Attack (2015)
Role: Max Burns
The Dirt: Nothing can do this movie and Trejo's role in it more justice than the following description, from Movie Database Wiki:
Max Burns was a boat captain. He tried helping out a group of bikini-clad bimbos and Rob Van Dam who were being tormented by a pesky mutant shark with three heads. In typical muy macho fashion, Max succeeded in delivering a devastating blow to the creature, but neglected to consider that mutant monsters rarely if ever meet their maker on the first salvo. Sauntering up to shore with his trusty machete in hand, Max had his back turned as the 3-headed shark made one more lunge, consuming him whole.

Agree or disagree?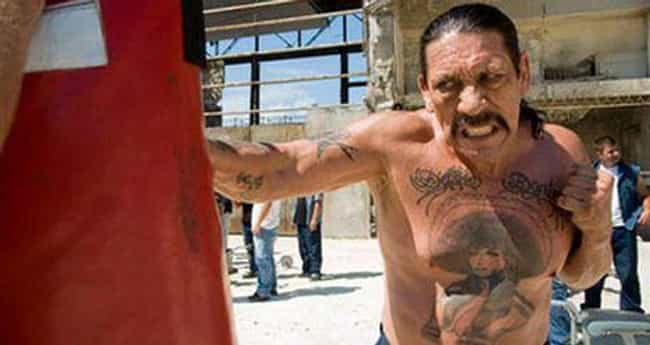 Movie: Death Race 2 (2011)
Role: Goldberg
The Dirt: There must have been a point at which the following conversation took place:
Universal Employee 1: You realize we've cast Danny Trejo as a character named Goldberg, right?
Universal Employee 2: Yeah. So? There aren't Jews in Mexico?
Universal Employee 1: I thought Trejo was from LA.
Universal Employee 2: But you get my point.
Universal Employee 1: Shouldn't we just change his name to -
Universal Employee 2: Let's drop it, okay?
It's hard to explain Goldberg as a character. He's a member of the protagonist's pit crew, a genius mechanic, and a terrifying prisoner who beats the holy bejesus out of people. Actually, that wasn't so hard.

Agree or disagree?