Entertainment
12 Facts That Prove Danny Trejo Is A Truly Manly Role Model

Danny Trejo has lived many lives. As a young man struggling with alcohol and substance addiction, Trejo soon landed in prison. Once out of confinement, Trejo reinvented himself - something he's continued to do ever since. Trejo began working with fellow addicts, guiding them as they worked toward sobriety. This landed him an unexpected acting role during the mid-1980s, a fortuitous encounter that led to international stardom on levels he never could have imagined.
Trejo has appeared in roughly 200 movies, often presented as the personification of toughness. The tattooed, long-haired, leather-clad Trejo has been featured in movies and TV series alike, bringing his hardcore persona to favorites such as From Dusk Till Dawn and Machete.
Trejo has used his own experiences and his success as an actor to expand into the restaurant business while simultaneously taking on numerous causes. Whether he is walking down the street helping individuals who cross his path or counseling teenagers in need, Trejo demonstrates over and over again that being a man isn't just about busting heads - it's about the good you do along the way.
He Saved A Baby Trapped In An Overturned Car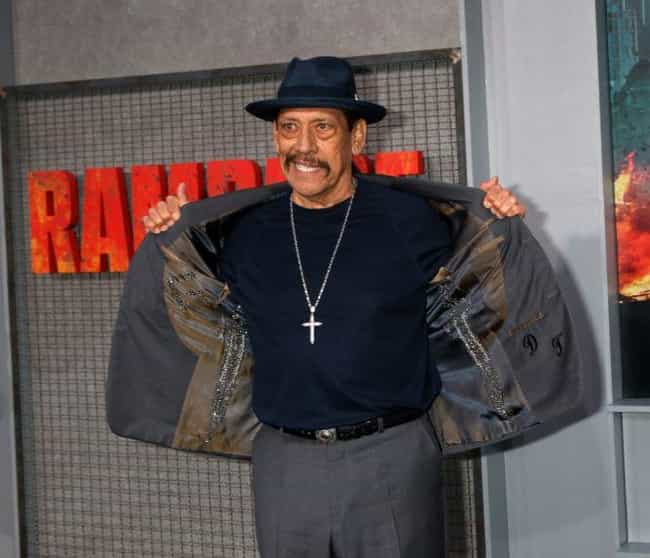 In early August 2019, Danny Trejo witnessed a car accident in Los Angeles. One of the cars had overturned with a woman and baby inside. Trejo and another onlooker rushed to the car, pulling the child out while the woman, his grandmother, yelled for help. The baby, reportedly a special-needs child, was saved by Trejo, although the actor was quick to point out, "The only thing that saved the little kid was his car seat."
Trejo told reporters the boy was "panicked," but because of his experience working with children, he knew he needed to keep the child calm. After the other bystander released the seatbelt of the boy's car seat, Trejo pulled him to safety.
Trejo and the boy had a "bond," in the actor's words, and he remained with the child until his grandmother was freed by first responders.
He Started His Film Career While Trying To Keep A Movie Set Substance-Free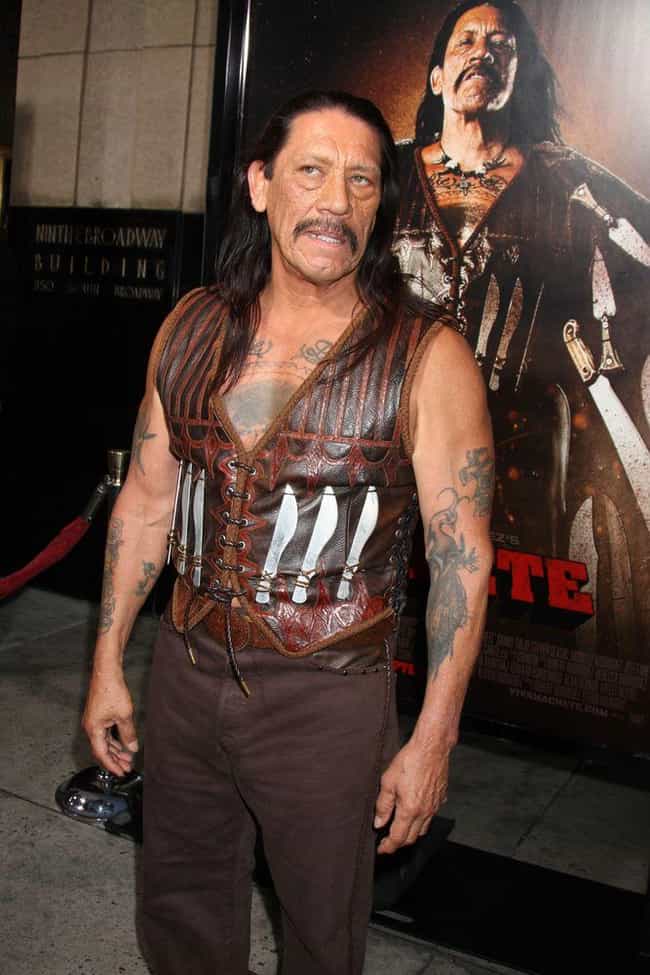 As a substance abuse counselor, Danny Trejo was called to a movie set one day by a young client. Trejo recalled how the teenage actor wept as he told him, "I've got a hundred and eight days clean and I think I'm gonna get loaded." Trejo tried to get the actor to leave but he couldn't, so he went down to the set instead, assuming "we were gonna sit out in the parking lot on his break, and smoke... he was on the set of a movie called Runaway Train with Jon Voight. I walked onto the set and everybody started staring at me."
The director pounced, asking Trejo if he could be an extra in the movie - playing a convict. Trejo agreed to do it and took off his shirt, at which point the screenwriter, Eddie Bunker, recognized his tattoos. Bunker was a former prison inmate and had seen Trejo box. From there, Trejo's boxing reputation took over and he was hired to show actor Eric Roberts the ropes. According to Trejo, "I learned how not to behave on a movie set from Eric Roberts. He was very demanding."
Trejo began to get roles as "this tough Mexican [lawbreaker]," something that was fine because, as he put it, "I was one." Trejo called his entrance into acting a "divine intervention... When you talk about my big break, you know, I got a few of them in my life. Everything good that has ever happened to me has happened as a direct result of helping someone else. Everything."
He Has Volunteered For Dog Rescues And Animal Shelters
Trejo has been an animal lover since he was young, crediting his Uncle Gilbert with teaching him that "dogs are our running partners. I used to ride my bike, and my dog Butch would run right beside me all the time."
Trejo has parlayed his affection for dogs and other living creatures into rescuing several animals, including one dog named Cash who barked whenever Trejo would spell the word "cookies." Trejo has worked with several rescue organizations in Los Angeles and is an advocate for spay and neutering programs. He and his former wife, Debbie, founded their own organization, K9 Compassion, to educate about spaying and neutering as well.
Trejo has introduced vegan options on the menus of his restaurants and uses his social media to advocate for animals. A fan of pit bulls, Trejo also appeared on an episode of Pit Bulls and Parolees in 2009.
"I've learned is that all they need is love. It's unreal," and in Trejo's opinion, dogs "are holding up their end of the bargain... We're not holding up ours."
He Became A Substance Abuse Counselor After He Was Released From Prison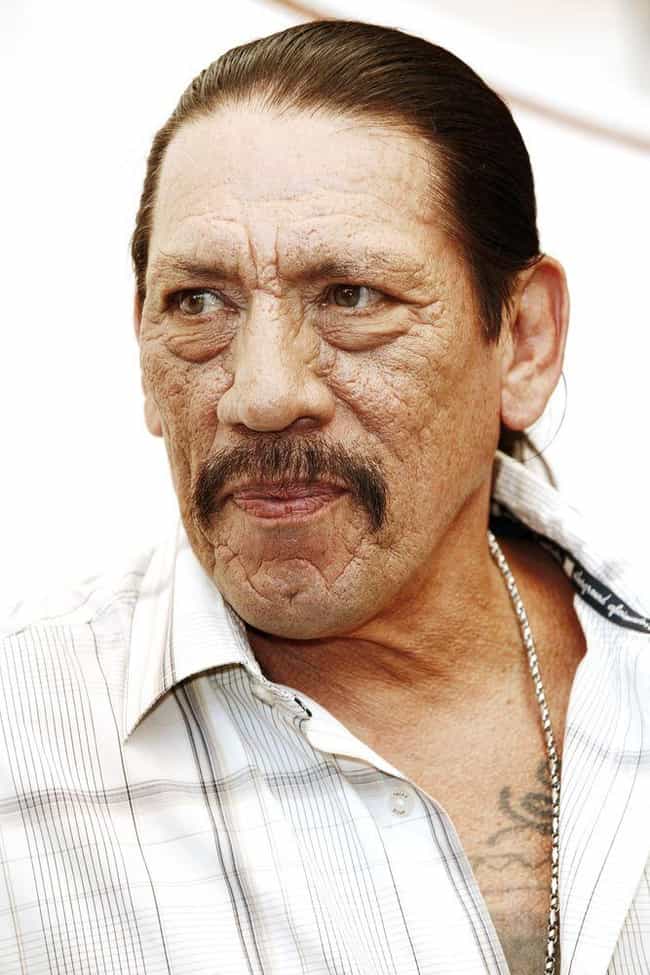 When Danny Trejo got out of prison in 1969, he worked in a junkyard, a wrecking yard, as a landscaper - without a lawnmower - and did a lot of volunteer work. As a volunteer, Trejo visited schools with the Narcotics Prevention Project. As part of that project, Trejo became a court liaison and hospital coordinator.
As a recovering addict, Trejo became familiar with Alcoholics Anonymous and Narcotics Anonymous and his sponsor introduced him to the Recover, Independence, and Freedom Program - RIF, which worked with teenaged drug addicts. Once he started working as a substance abuse counselor, he continued to visit schools, took on clients, and eventually found himself on a movie set rescuing a young actor from the temptations of substances.
Trejo currently works as a substance abuse counselor with Western Pacific Rehab in California.