Celebrity Trivia
14 Twisted Angelina Jolie Stories That Prove There's More To Her Than Meets The Eye

Updated December 27, 2019
76k views
14 items
Every A-list actress has her own fascinating history and for mega-celebrity Angelina Jolie, that history is extra twisty. There are plenty of dark facts about Angelina Jolie, the child of actor Jon Voight, with whom she has long had a contentious relationship. Jolie made her name as a wild child, having notoriously experimented with drugs, gotten married a bunch of times, and even creepily made out with her own brother.
Her more recent years as a formidable acting talent and Special Envoy for the United Nations Refugee Agency, as well as her family-focused private life, may have led many to forget the morbid marrow at the heart of Angelina Jolie. But we should never forget the other dark Angelina Jolie facts that are the salty to her now sweet disposition. Here's all the reasons why no matter how saint-like Angie gets, she'll always be the dark-minded, knife-wielding, blood-wearing actress who captured our black hearts long ago.
She Cast Destitute Children For A Movie By Taunting Them With Money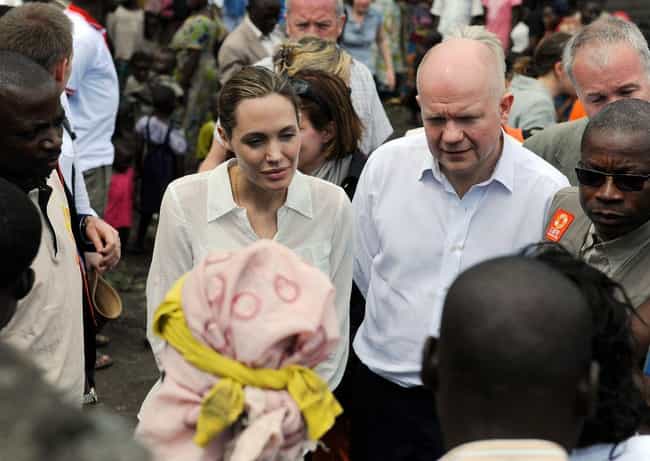 Recently Jolie encountered backlash to her filmmaking methods when describing how she cast a children's role. The film, shot in Cambodia is an adaptation of the memoir First They Killed My Father. The casting was not only unorthodox, but deeply disturbing.
As described in an interview with Vanity Fair, the casting director put money on a table in front of Cambodian orphans, told them to brainstorm things they needed the cash for, and instructed them to steal it away. The casting directors would "catch" the kids, who'd then have to come up with a fib on the spot. The child who landed the starring role had the hardest time giving back the money, describing that she had hoped to use it for her recently deceased grandfather's funeral.
That Time She Appeared To Enjoy Kissing Her Own Brother A Bit Too Much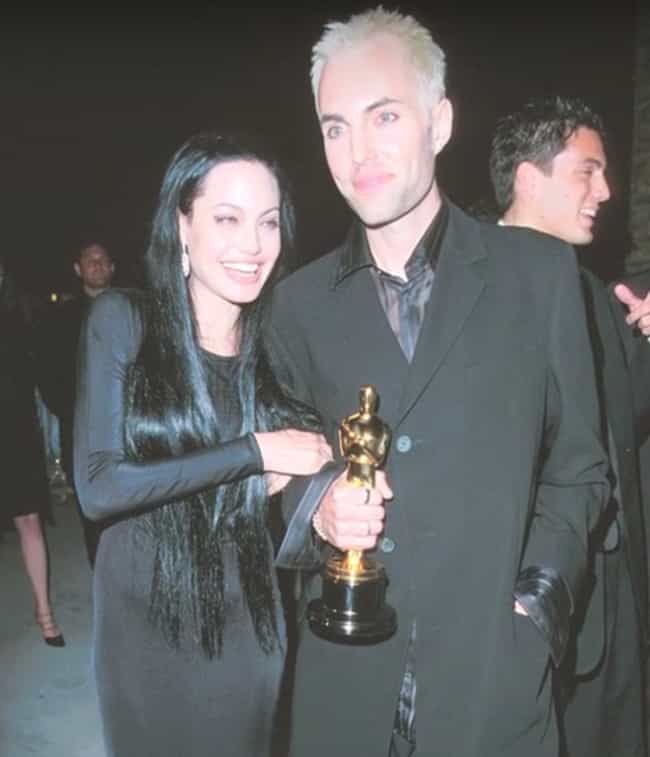 Angelina Jolie is quite close to her brother, James Haven, but sometimes their relationship looks a little too Targaryen (hint, hint: sexual) for comfort. Jolie took Haven as her date to the 2000 Academy Awards. To the shock (or delight) of the paparazzi, the two locked lips on the red carpet for a rather long kiss. Jolie was hanging on her brother and describing "being in love."
Jolie's childhood nanny explained it away as a sister needing the support of a brother - the kiss came on the day their mother was first treated for cancer - but for something so taboo, its hard not to see it as slightly creepy.
Jolie Once Tried To Hire Someone To Kill Her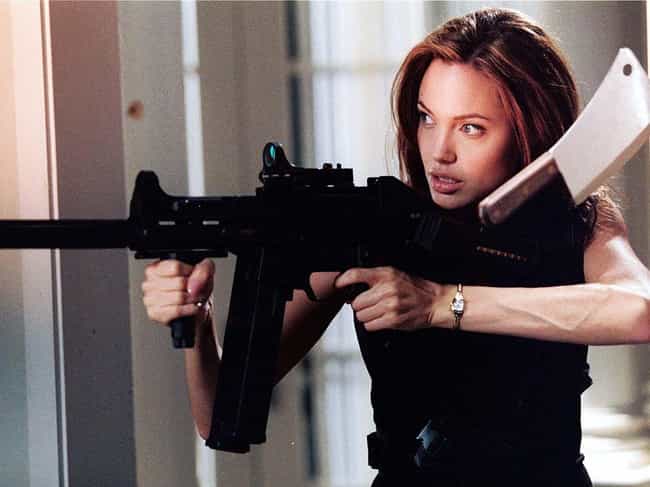 Angelina Jolie has been famously depressive throughout her life but her absolute low may have been when she once tried to hire someone else to murder her. In the early days of her acting career Jolie said in an interview she had been feeling suicidal. She couldn't quite stomach the idea of her family and friends being guilt-riddled by a suicide, so she figured constructing her own murder was the better option.
Luckily the hit-man she spoke to asked her to consider it for a month at which point she'd perked up and decided it wasn't worth it.
That Time She Might Have Stolen Brad Pitt From Jennifer Aniston
Before there was Brangelina - or celebrity couple nicknames in general - there was Brad and Jen. As in Brad Pitt and Jennifer Aniston. And while no one is likely to forget the sour beginnings of Brangelina, their eventual coupling was tainted by the rumors that Angelina broke up Brad and Jen's marriage. The A-list actors were married from 2000 to 2005 at which time Pitt publicly filed for divorce. Not soon after he was shacking up with Jolie after meeting her on the set of Mr. and Mrs. Smith.
The tabloids went nuts, pitting actress against actress, as Pitt was pictured out and about with Jolie and her son, Maddox. The public quickly took sides, labeling Angelina a homewrecker and spawning "Team Angelina" or "Team Jen" shirts. She handled the attention with the icy cool demeanor she's always possessed.