Weird History Dark Behind-The-Scenes Stories About 'I Dream Of Jeannie'

When it comes to classic TV guilty pleasures, I Dream of Jeannie often makes the list. Starring Barbara Eden as the title character and Larry Hagman as astronaut Major Tony Nelson, who's both in love with and exasperated by Jeannie, the show was a delightfully silly and campy romp from the moment it debuted in 1965.
In the show's pilot episode, Major Nelson returns from a spaceflight and lands on a deserted South Pacific isle where he discovers an unusual bottle. When he rubs it, out pops Jeannie, who proceeds to plant a kiss square on his lips. Thus begins Jeannie and Major Nelson's culture-clash adventures and wacky road to romance.
With its Technicolor sets, flashy pastel wardrobes, and Jeannie's out-there backstory as a 2,000-year-old, blonde-haired, all-American genie supposedly from the Middle East, the show proved to be a frothy indulgence. But while Jeannie was all fun and games to viewers' eyes, life behind the sitcom scenes was much different. Behind-the-scenes I Dream of Jeannie stories show the darker side of the showbiz veil.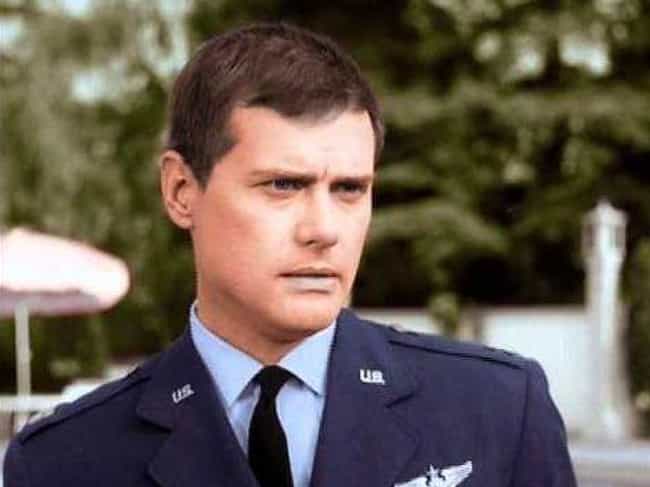 Larry Hagman Reportedly Hated Being On The Show
Larry Hagman allegedly despised being on I Dream of Jeannie and made sure everyone knew it. He learned early on that his character, Major Nelson, was neither the star nor the most interesting part. As showrunner Sidney Sheldon explained years later:
Suddenly, Larry found himself in a show with a beautiful, half-naked girl and there was no way that it would be his show. I tried everything, but it was always only Jeannie the public was interested in, and through five seasons, he became frustrated and very angry.
Hagman was purportedly so miserable that he often unloaded his ire on the cast and crew. While filming a guest spot on the show, Sammy Davis Jr. had asked Barbara Eden, "How do you work with this guy, Barbara? He's a total assh*le."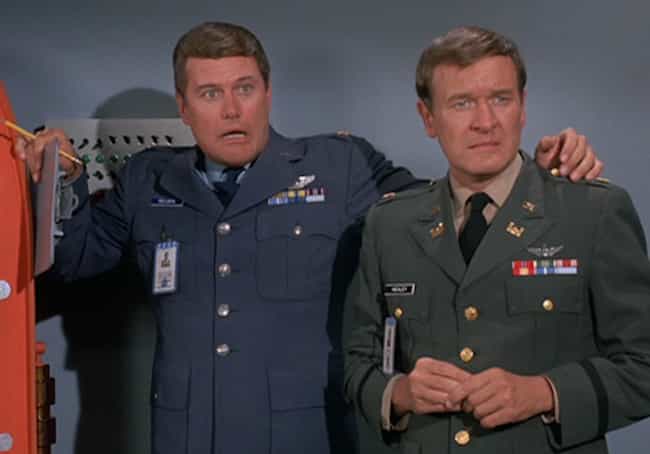 Larry Hagman Was Allegedly Often Drunk And High At Work
Because of Larry Hagman's apparent job dissatisfaction, NBC executives encouraged him to see a therapist. The therapist suggested that Hagman smoke pot and drop acid to help him relax on set. So he did - and added champagne into the mix.
Hagman later talked openly about his struggles with addiction, but during Jeannie, he was in the throes of it. According to Barbara Eden:
Instead of being nervous, on edge, and confrontational, he started every day at the studio drinking vast quantities of champagne, and in between scenes, he sequestered himself in his dressing room, smoking pot and downing yet more champagne, all in the interests of maintaining a calm serenity.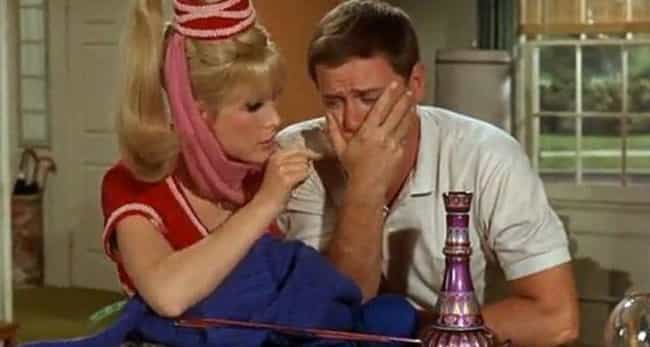 Larry Hagman Might Have Vomited And Peed On The Set
While on the show, Larry Hagman made his displeasure known. If he didn't like a script, he would reportedly voice his objections by throwing up all over the set. On one occasion, he disliked a certain script so much that he supposedly urinated on everything within range, including the furniture.
Barbara Eden took it all in stride. In her memoir, she reflected on Hagman's antics: "Larry's dramatics escalated, and... could [have] most likely become the basis of a terrific comedy series themselves."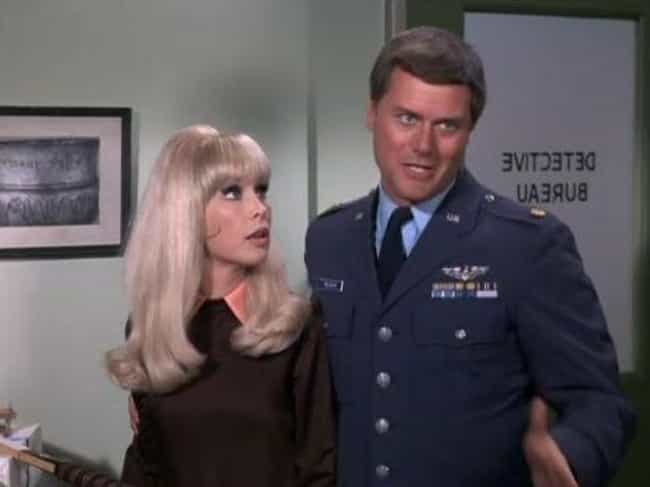 The Crew Got Back At Larry Hagman On At Least One Occasion
A hardworking team of people can only tolerate so much abuse from an actor whose behavior is allegedly akin to a combination of a tyrant and a petulant child. The Jeannie crew might have exacted a bit of revenge on Larry Hagman at least once. When the actor demanded a cup of tea, the crew obliged and brought it to him.
But before they did, they supposedly filled it with salt. Hagman spat out the tea in disgust.