Total Nerd
Dark Deleted Scenes That Were Wisely Cut From Animated Movies

2.5k votes
498 voters
22k views
12 items
List Rules Vote up the abandoned scenes that would have scarred you for life.
While it's nice to believe that scenes cut from animated movies are usually too silly or irreverent to be included, the truth is that some scenes are removed because they're deeply disturbing. While many Disney movies are already pretty creepy, these deleted scenes from cartoons take the horror to a whole new level. Sometimes, the cut scene is so bizarre that it's logical to conclude that the creators either lost sight of their audience, or just wanted to scare the crap out of them.
It's bad enough that Lilo's parents are dead, killing her favorite fish would be too painful to even imagine. It's also probably not a good idea to have Shan Yu murder somebody in Mulan, just after feeding a sweet little bird to a hawk. How some of these dark deleted scenes from animated movies were ever conceived is head-scratching, but yet here they all are.
back to page 1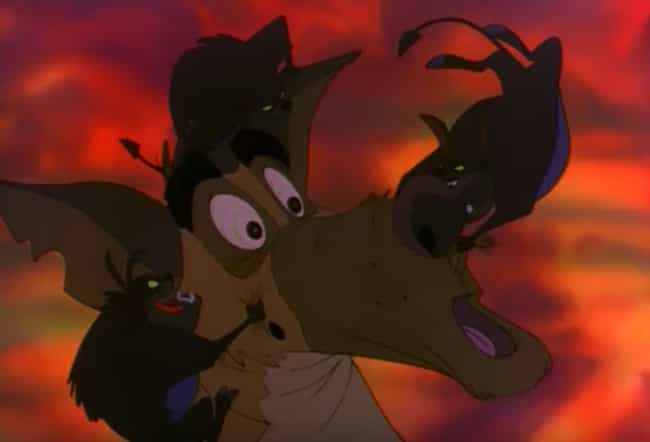 The subject matter of All Dogs Go to Heaven is inherently heartbreaking, as the title implies the loss of a beloved pet. Even more heartbreaking is the insinuated notion that once a dog is brought back to life, he cannot return to Heaven. Instead, when Charlie dies again, he'll go to Hell.
Well, director Don Bluth wanted us to get a taste of that, so he included a scene in which Charlie has a brief nightmare about Hell. While the dream sequence is rough, the original version of the scene is somehow even longer and more traumatizing. In it, Charlie meets more terrifying demons, and ultimately drowns in the River Styx.
The fact that there's still a brief Hell scene in the film is questionable enough; the inclusion of the full nightmare would have been downright criminal.

Is this scene too real for children?
see more on All Dogs Go to Heaven
Stitch Hijacked A Plane, Then Flew It Into A City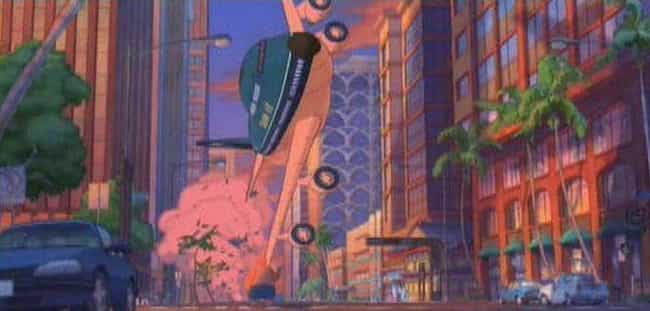 Lilo & Stitch was still in production when the tragic events of 9/11/01 occurred. As a result, the final chase scene in which Stitch has to rescue Lilo from Gantu was originally rendered a bit differently.
Instead of Stitch hijacking a semi truck and launching himself onto Gantu's ship, he hijacks a 747, then flies it through what appears to be the densely populated city of Honolulu, HI. For obvious reasons, the creators decided to remove this scene.

Is this scene too real for children?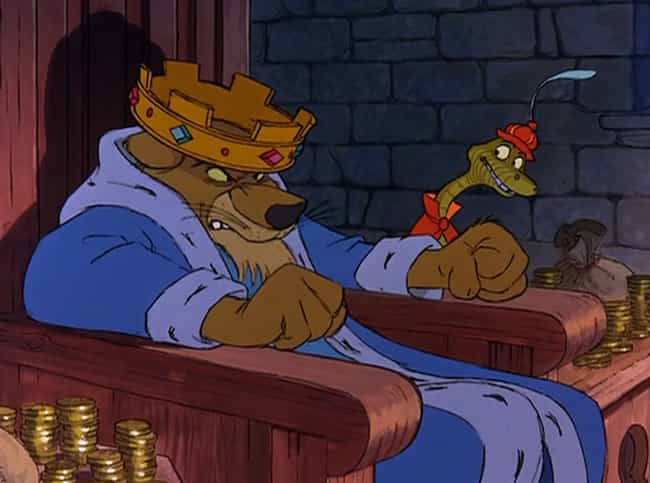 When the film was first produced, there was an alternate ending to Disney's Robin Hood. Originally, Robin Hood escapes Prince John's clutches, but is left severely wounded. Maid Marian helps him escape, dragging his limp body into a church, at which point he loses consciousness.
Prince John is able to follow a trail of blood to them, and he arrives with knife in hand, ready to slit Robin Hood's throat without hesitation. Then, at the last second, King Richard returns to save the day. So yeah, removing the scene where the titular character is seconds from getting executed in a chapel probably wasn't a bad idea.

Is this scene too real for children?
see more on Robin Hood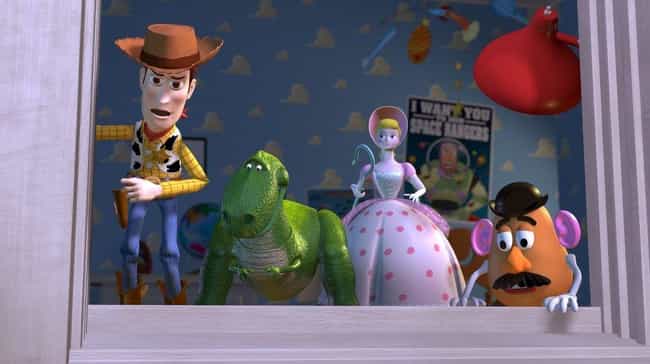 Surprisingly, this scene isn't all that different from the version that made it into the film. In it, Woody throws Buzz out of a window (in the final cut, Buzz's fall is an accident), then turns on his fellow toys like he's some kind of polyester monster.
Woody traps the army men in their bucket, then faces off with the other toys on the bed. He demands that Slink defend him, and calls him "spring wiener" when he sides with the other toys.
The only real differences are Woody's motive and attitude, yet the scene changes the entire dynamic of the film. Instead of Woody being a sympathetic figure, he's a detestable warlord. When the scene was initially shown to executives, they almost shut down the entire project, so it's fortunate that the final version of the film frames the encounter as an unintentional mishap.

Is this scene too real for children?
see more on Toy Story