Behind The Scenes
The Real Drama Of 'Arrested Development' Lies Behind The Scenes

There's plenty of Bluth family drama shown on screen of Arrested Development, the popular Fox-turned-Netflix comedy, but far more commotion occurred behind the scenes. Just before the premiere of Season 5 in May 2018, news of an on-set fight between Jessica Walters and Jeffrey Tambor appeared in the press, with the fallout occurring in a New York Times group interview.
Even if news of the fight hadn't come out, there would still be plenty of dark facts about Arrested Development floating in the ether. There's the show's blatant homophobia and its troubling look at mental illness, plus the cast's apparent disinterest in working together despite putting on a (mostly) familial front for the press.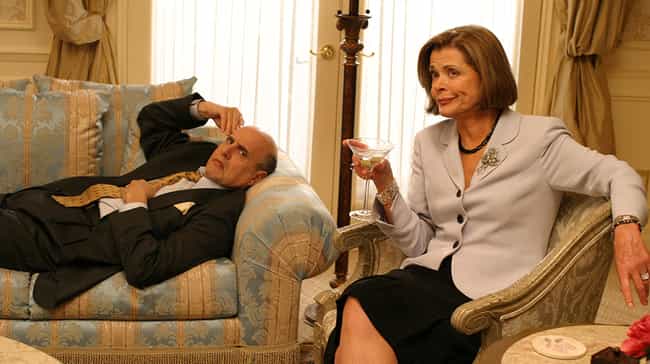 Jeffrey Tambor Yelled At Jessica Walters
Arguably the biggest piece of behind-the-scenes drama to come out of Arrested Development was the on-set fight between Jeffrey Tambor and Jessica Walters. The incident occurred while filming a scene for Season 5, when Tambor began to improvise during a take. Walters, a more traditional actor, reset for a subsequent take when Tambor went off script, and the former Transparent star lost his mind.
According to series creator Mitch Hurwitz, Tambor shouted, "Oh, come on! You always do this!" Hurwitz said Walters apologized because she's a "pro" and the set went back to normal. The series creator claimed he didn't know how much the tantrum hurt Walters: "I heard about it and saw parts of it in the dailies, although the part I saw didn't seem that – I don't know – momentous. But fights and outbursts always start with things that are smaller."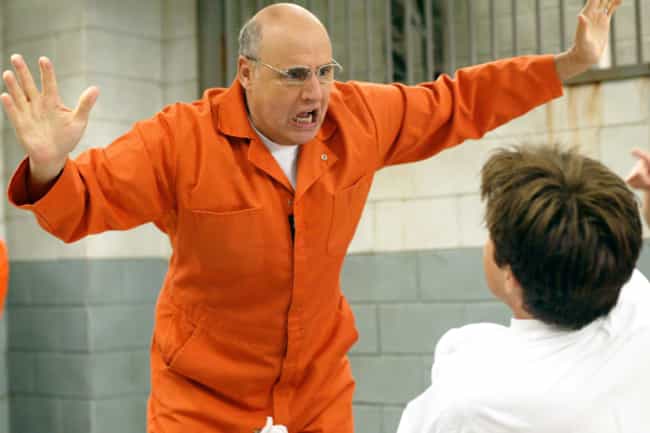 Jessica Walters Says Jeffrey Tambor Is The Only Person To Yell At Her on Set
While the fight between Jeffrey Tambor and Jessica Walters was obviously a huge deal, there were minor aftershocks that occurred in the press in the lead up to Season 5's premiere. The most upsetting piece of information came from Walters; she said that throughout her 60-year-long career she'd "never had anybody yell at me like that on a set."
It's tragic she would experience something so awful on a set that the audience has been lead to believe is nothing but harmonious.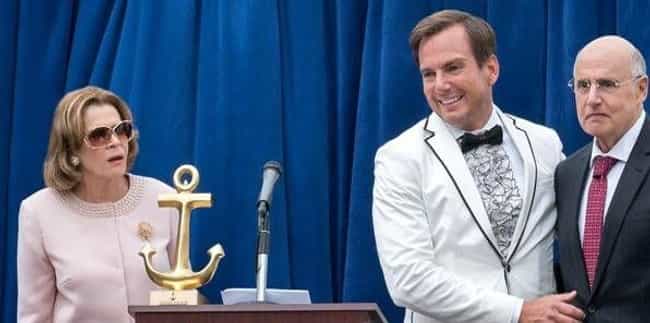 The Male Cast Defended Jeffrey Tambor
A major stumbling block on the way to Season 5 was the way the male cast members of Arrested Development handled Jeffrey Tambor's sexual harassment allegations and the way he treated Jessica Walters. When a journalist from the New York Times brought up the incident, every male cast member (Jason Bateman, Tony Hale, David Cross, and Will Arnett) defended Tambor's on-set behavior.
Cross put it like this:
One thing that Jeffrey has said a number of times that I think is important, that you don't often hear from somebody in his position, is that he learned from the experience and he's listening and learning and growing. That's important to remember.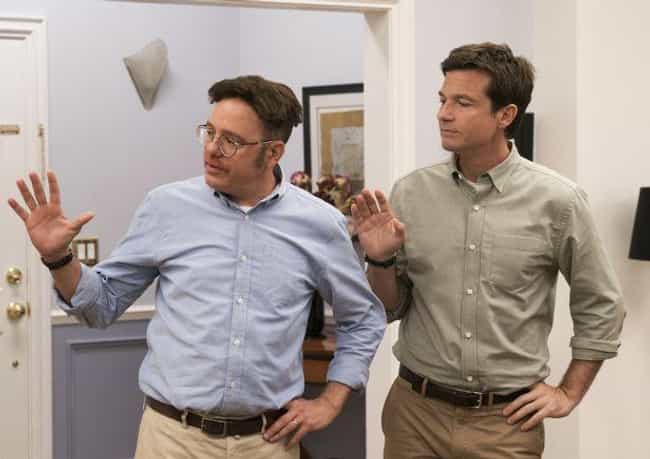 After Excusing Jeffrey Tambor's Actions, All The Male Cast Members Apologized
Even if it seems like a case of too little, too late, after defending Jeffrey Tambor's horrible treatment of Jessica Walters in a New York Times interview, each of the male cast members put out their own apology. David Cross said he felt sorry he didn't speak up for Walters in the moment, and Jason Bateman posted a multi-tweet apology.