Weird History
The Darkness In Dr. Seuss's Past Might Surprise You

Updated June 14, 2019
234.5k views
11 items
Many of us grew up thinking that we knew every Dr. Seuss fact and every story, whether they were tales of holiday-crashing ghouls, environmentalist imps, or totalitarian turtles. Under their cartoonish and fantastical veneer, Seuss's stories always seem to have a deeper or darker meaning, and that also appears to be true about the personal life of the rhythmic writer himself. The details about Dr. Seuss's racist cartoons and the tragedy of his first wife's demise are darker tales than even the most demented of Seussian stories.
In the fictional world, Dr. Seuss might have a hat-wearing cat destroy your house but in the real world, Dr. Seuss had the power and proclivity to destroy lives.
Theodor Seuss Geisel was born in Springfield, Massachusetts on March 2, 1904, and he'd spend his life crafting some of the most enduring children's literature ever created under a pseudonym. His first book, And To Think That I Saw It On Mulberry Street, dropped in 1937 and he would continue to punch out classics for several decades thereafter. It wouldn't be until 1956, though, that Geisel would finally receive an honorary doctorate from a university, as before then he'd just been calling himself a doctor for kicks.
Seuss Was Hired To Create Offensive Anti-Japanese Propaganda During The Second World War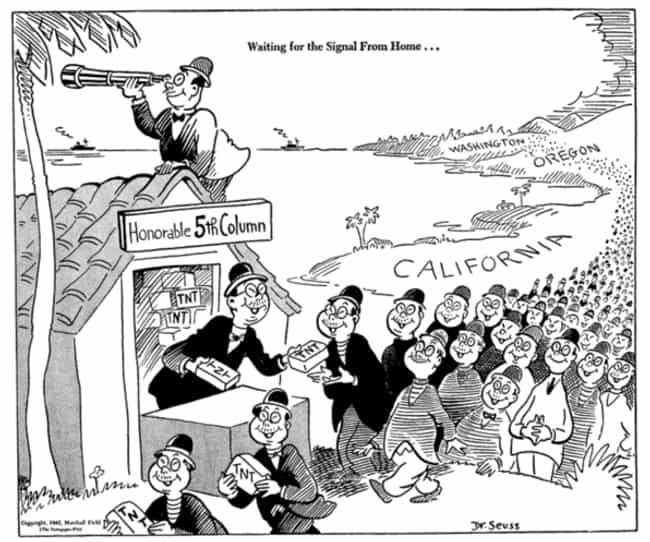 Everyone tried to help the war effort in their own way and Dr. Seuss did his part in World War II by creating racist propaganda attacking America's Japanese enemies. Seuss was contracted by the government to produce educational cartoons for the troops, but he was given artistic license. Much of his material depicted the Japanese with horrifically offensive caricatures, and the messages they contained were similarly problematic. Seuss's propaganda also targeted the Germans and other perceived enemies of the state but he saved his most venomous vitriol for the Japanese, and was a fervent supporter of internment camps.
Dr. Seuss Made A Habit Of Creating Racist Cartoons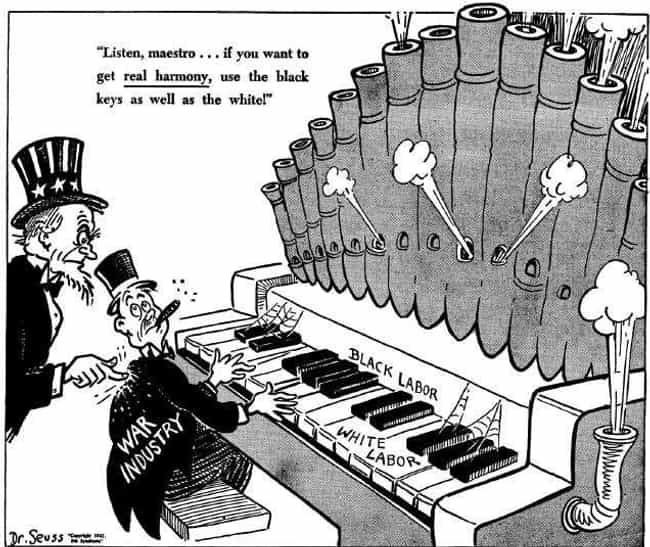 World War II wasn't the only occasion for which Dr. Seuss produced racist cartoons. In his very first children's book, To Think That I Saw It On Mulberry Street, the lauded autor drew a racist caricature of a Chinese person and labeled him a "Chinaman," He then refused to change it until 1978. Several of his editorial cartoons featured demeaning depictions of black people, and those depictions were often used to make extremely racist arguments. In short, Seuss's cartoons weren't just a product of the times, they were a product of their creator's racism.
Seuss Cheated On His Wife While She Was Seriously Ill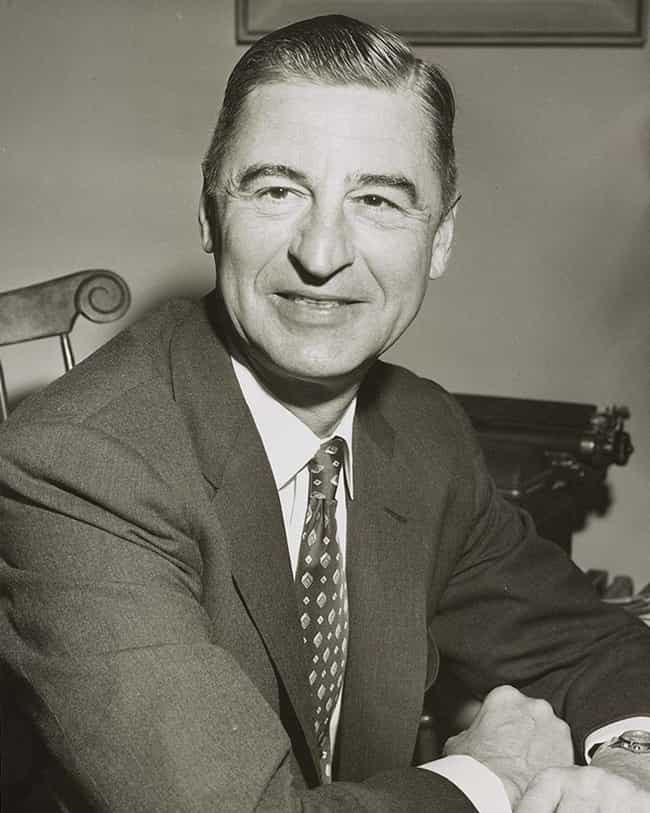 Not all of Dr. Seuss's darker deeds involved illustration. Seuss was married to Helen Palmer Geisel for 40 years, but he didn't take the "in sickness and in health" part of his vows very seriously. His wife eventually began to suffer partial paralysis from Guillain-Barre syndrome, and was then stricken with cancer. Rather than standing by his wife, Seuss began an affair with Audrey Stone Dimond. He did not hide the affair from his sick partner either.
His Wife Ultimately Took Her Own Life Over Seuss's Adultery And Her Suicide Letter Is Heartbreaking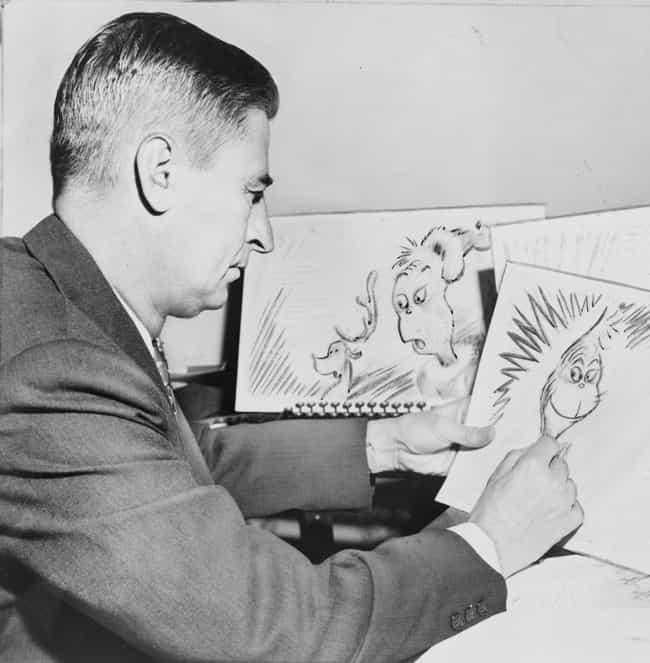 Ultimately, Dr. Seuss's cruel infidelity in the face of his wife's illness caused her to take her own life. Helen Geisel's suicide note was heartbreaking, reading,
"Dear Ted,

What has happened to us? I don't know. I feel myself in a spiral, going down down down, into a black hole from which there is no escape, no brightness. And loud in my ears from every side I hear, 'failure, failure, failure...'

I love you so much...

I am too old and enmeshed in everything you do and are, that I cannot conceive of life without you...

My going will leave quite a rumor but you can say I was overworked and overwrought. Your reputation with your friends and fans will not be harmed ...

Sometimes think of the fun we had all through the years..."
Despite this, Seuss went on to marry his mistress less than a year after his wife's death.