Weird History
Dark Gene Kelly Behind-The-Scenes Stories

Updated December 24, 2018
38.5k views
11 items
Gene Kelly's reputation is about as spotless as any figure of his era. He had none of the uncomfortable allegations that plagued Bing Crosby, nor the supposed mob connections of Frank Sinatra. By contrast to many of his peers, Kelly embodied postwar American optimism. He's remembered as a phenomenal singer, dancer, and an all-around stand-up guy.
But Kelly undoubtedly had his flaws. Look no further than his relationship with Debbie Reynolds, who was cast in the beloved musical Singin' in the Rain at 19 years old. The 39-year-old Kelly allegedly intimidated her to the point of tears. This behavior was apparently typical of Kelly in the rehearsal room, where he was rumored to be a tyrant whose punishing work hours and complicated choreography stymied even professional dancers.
Off set, Kelly could be insecure, temperamental, and competitive. He had relationships with younger women, and his paternalistic streak reportedly made him a loving but overbearing partner. According to Hollywood lore, a number of his personal and professional relationships fell apart due to his relentless drive.
In the end, the very qualities that made Kelly one of the greatest entertainers of all time also made him a dark figure in the lives of his collaborators.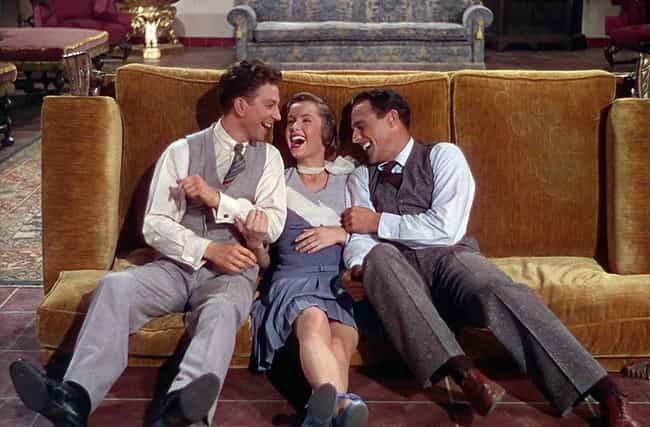 He Worked Debbie Reynolds To The Point Of Exhaustion
Kelly was legendary for his grueling rehearsals, but no one had to endure quite so much intensity from him as Debbie Reynolds. Reynolds was 19 years old when she was cast in Singin' in the Rain, and she was far less experienced than Kelly or her other costar, Donald O'Connor. Not only was Kelly critical and dismissive of her dancing abilities, he often pushed her past the limits of her physical endurance.
The most difficult day for Reynolds was the shoot for "Good Morning." The number is nearly four minutes long, with extended sections of difficult tap dancing in which Reynolds had to match Kelly and O'Connor tap for tap. The first day of filming went from 8 am to 11 pm.
Reynolds later recalled, "My feet were bleeding... I couldn't move."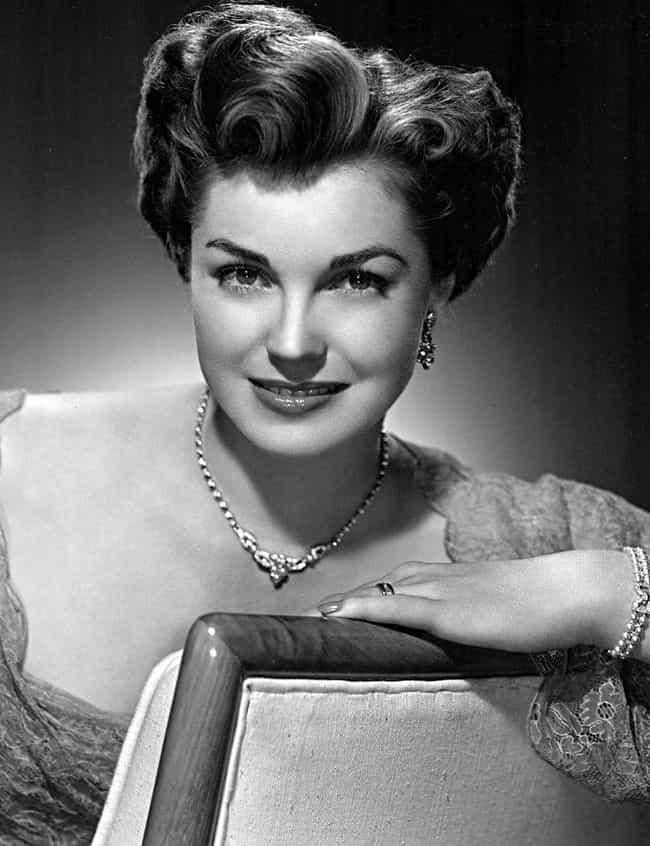 Esther Williams Said Working With Him Was 'Pure Misery'
Perhaps the snappiest condemnation of Kelly came from Esther Williams. She reportedly said of the actor, "He was a jerk, but he could dance!" Williams had reason to be irritated. She described her time working with Kelly on Take Me Out to the Ball Game as "pure misery."
During the filming of the movie, Kelly grew irritated that his costar was taller than him, and he often made her slouch during their scenes together. During one take in which Williams was seated, he said of her, "You know something? This sonofab*tch even sits tall!"
He French Kissed Debbie Reynolds Without Her Permission
Kelly was reportedly difficult in the rehearsals for Singin' in the Rain, and his overstepping of boundaries didn't stop there. Debbie Reynolds, 19 years old at the time, recalled one particularly unpleasant moment during filming:
The camera closed in. Gene took me tightly in his arms... and shoved his tongue down my throat.

"Eeew! What was that?" I screeched, breaking free of his grasp and spitting. I ran around frantic, yelling for some Coca-Cola to cleanse my mouth. It was the early 1950s, and I was an innocent kid who had never been French-kissed... I was stunned that this 39-year-old man would do this to me.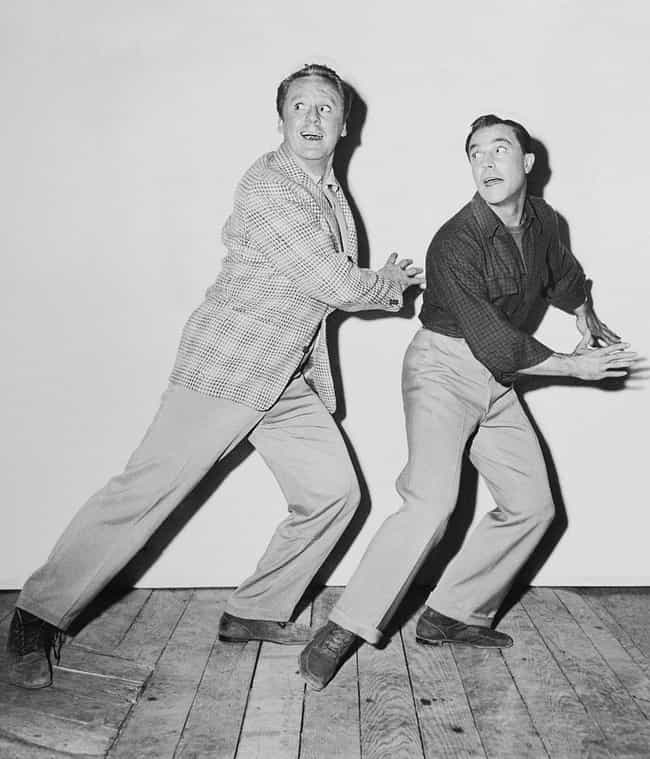 His Co-Director Didn't Have Anything Nice To Say About Him
One of Kelly's most important collaborators was Stanley Donen, a man he met while starring in Pal Joey in New York. Kelly was the star of the show, and Donen was a 16-year-old chorus boy. That dynamic - a mentor and his protégé - continued throughout their professional career and later contributed to their falling out.
When asked about Kelly later on, Donen said:
Gene, as a performer, was among the wonders of the 20th century. His agility and his talents at being what he would call a 'song and dance man' were very winning.

What I didn't like - and I know this is not appropriate now - was his manner off-screen. He could be difficult with me and everyone else. It was always a complicated collaboration, partly because when we began he was a star and I was in the chorus. Then we became co-choreographers. It wasn't always the happiest thing, but I don't want to emphasize this today. It sounds like bad manners.
The relationship became so acrimonious that, even after Kelly's passing, Donen refused to take part in a documentary about his mentor. Donen reportedly told filmmakers he didn't have anything nice to say, so he'd rather not say anything.