Weird History
The Dark Saga Of The Kennedy Family

Updated November 13, 2018
597.1k views
14 items
The Kennedys are legendary; many consider them the American equivalent to a royal family. However, as glamorous as their dynasty may be, there are two sides to every coin, and, on the opposite side of "Camelot," there are some seedy elements – the most prominent being the assassination of President John F. Kennedy and all the conspiracy theories surrounding it.
Other aspects of the Kennedy dark side include tales of JFK's infidelity toward Jackie O, tragic accidents, excessive drinking, pay offs, and gambling addictions. Buried even deeper in the collection of Kennedy dark secrets are family members tucked away for mental disabilities, or shunned for religious differences, or ostracized for crime allegations.
So much misfortune has befallen a seemingly charmed family, that the phrase "The Kennedy Curse" has become the common, simplified way to describe the scandal and tragedy that seem to follow not just the Kennedys, but their extended family as well.
Rosemary Kennedy Was Given A Lobotomy And Kept Hidden Away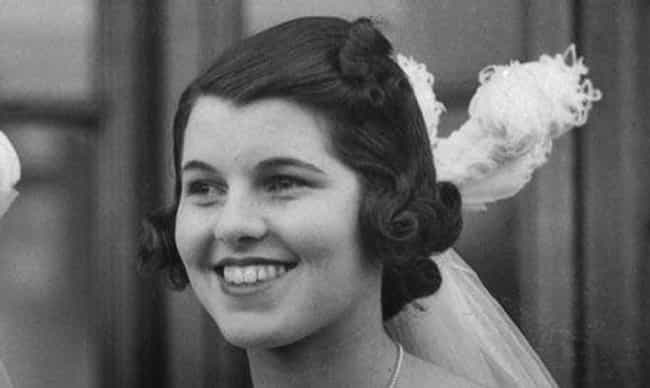 Rosemary, the eldest Kennedy sister, was often referred to as "the missing Kennedy." She had a learning disability and a low IQ, but, as she grew older, she became more and more physically attractive. Her parents, Joseph and Rose Kennedy, feared this was dangerous for a woman with her mental capacity, so they kept her locked in the house most of the time.
Out of frustration, she would have tantrums and lash out at times. It seemed Rosemary's behavior was perceived by her parents as problematic because Joseph took her to a mental facility in Upstate New York to have a prefrontal lobotomy performed on her.
The doctor performing the procedure asked her questions in the operating room and did not stop scraping away her tissue until she could barely speak. At just 23 years old, she was left unable to speak or walk. She was kept hidden away, and her story remained buried for 40 years.
In 2018, People published never-before-seen letters from Rosemary before she was lobotomized. The letters were addressed to her caretaker Dorothy Smyth, who took care of Rosemary when she was 20. Rosemary recounted her adventures in Europe to Smyth, and she ended her letters with sign-offs like "Best Love from your darling Sweetheart."
Jackie Was Given Electroshock Therapy For Depression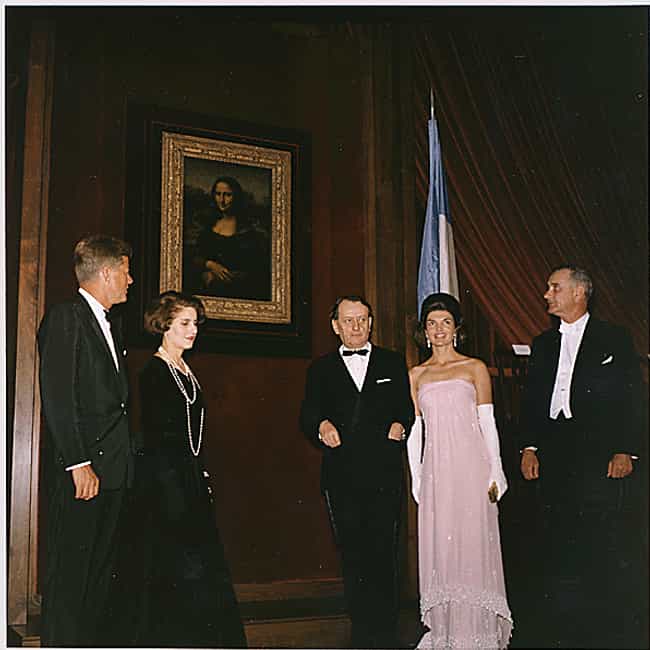 One night back in 1957, JFK came home late at night after a tryst with one of his mistresses. He had been drinking and so had Jackie, and the two of them ended up in a huge argument. In the heat of the moment, Jackie burst from the house and out into the street, wearing nothing but her slip.
John brought her inside and called an ambulance to come get her. She was admitted to Valley Head Psychiatric Clinic in Massachusetts. They had a fight, and he had her committed for a week. While in the clinic, she received three electroshock treatments for depression.
Jackie had begun suffering from depression and even suicidal thoughts after she miscarried two of their children. According to her biography, she called the treatments "the nightmare ride of my life."
It's Alleged JFK And His Father-In-Law Shared The Same Lady Of The Night And The Same Bed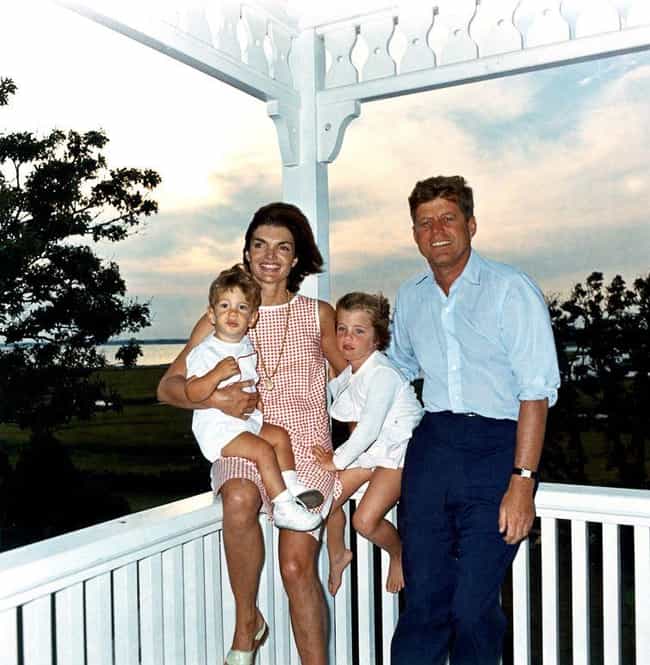 When JFK met his soon to be father-in-law, John "Black Jack" Bouvier, for the first time, things didn't go so well. Bouvier called Kennedy "a goddamn Mick" and looked down on the Kennedy family's bootlegger past. The two eventually found some common ground, and, apparently, it was their mutual love for booze and women who were not their wives.
According to one of Black Jack's former lovers, songwriter Cole Porter, JFK and Black Jack got drunk together one night and decided to order a showgirl for the night. She came over, and both men seduced her in the same bed.
William Kennedy Smith Was Accused Of Assault By Four Women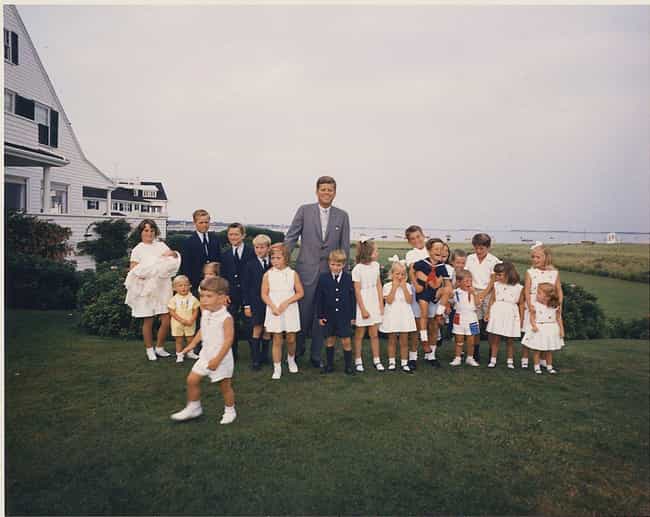 In April of 1991, William Kennedy Smith was brought up on charges for the alleged assault of a 29-year-old woman at the Kennedy estate in Palm Beach, Florida.
The night of March 29, 1991, Smith, his uncle Senator Ted Kennedy, and his cousin Patrick J. Kennedy went out to a bar and met two young women. They all went back to the Kennedy home where the alleged assault took place.
Smith was tried and acquitted on the charge, even though three other women testified that they were all assaulted by him in the 1980s.