Entertainment
20+ Fun Facts About the Dark Knight Trilogy

Updated July 9, 2020
7.8M views
21 items
All three films in Christopher Nolan's Batman saga are covered in this list of Dark Knight Trilogy trivia. Is there another trilogy quite like The Dark Knight? Sure, The Dark Knight Rises didn't reach the delirious highs of The Dark Knight, but how could it? Pound for pound, the films of the Nolanverse hold up as well as any other famous trilogy, in any genre.
The Dark Knight Trilogy is a force of nature. It's a series of films, all with their own genre and tone (Batman Begins is a thriller, its successors are a police caper and a disaster spectacle) set in one universe. The movies build one to the next and build a larger world that's familiar to DC Comics fans, but also different and unique. Oh, and The Dark Knight is consistently cited as the greatest comic book movie ever and one of the best films ever made.
This
Dark Knight Trilogy
trivia list compiles facts from behind the scenes, including stories from the set and casting that could've been, as well as tiny details you may have missed in the films, and more. Vote up your favorite facts below!
Christopher Nolan Told Anne Hathaway She Needed To Get Stronger To Perform Her Own Stunts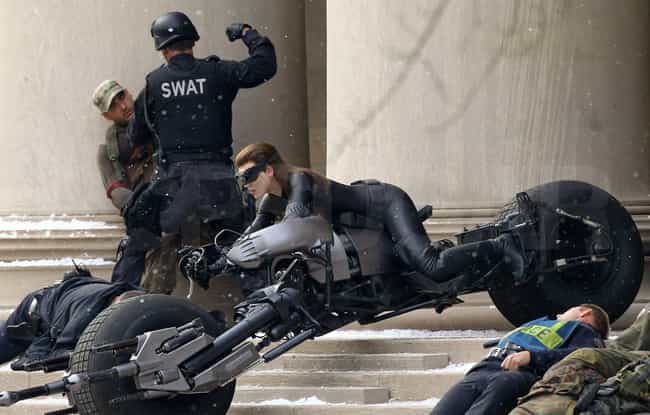 In an interview with Hugh Jackman for Variety, Hathaway revealed that director Christopher Nolan advised her to start training for The Dark Knight Rises so she could perform her own stunts. Hathaway prefaced that Nolan's "whole approach to filmmaking is one of [her] favorite ones," because he really breaks it down to its "most minimal, but also his movies are just so huge and ornate."
She went on to explain that when he told her she needed to get stronger, he made sure she knew it had nothing to do with her appearance; rather, he said:
I want you to do as much of the stunt work as you can. I need you to be strong enough to do that. I can't have you be one of those actors that does one take, two takes and then you're too tired. I want you to do everything.
Apparently, Nolan's expectations don't stop there. Hathaway also said there were no chairs on set because "if you have chairs, people will sit, and if they're sitting, they're not working."
The Joker Was Supposed to Be in The Dark Knight Rises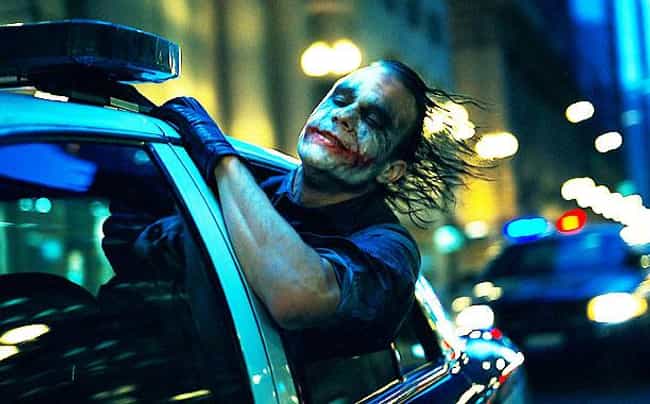 Details remain hard to come by, but Christopher Nolan reportedly planned to continue Joker's story in The Dark Knight Rises. According to rumors, had Heath Ledger been alive to play the part, the trilogy's finale would have involved the Clown Prince of Crime going on trial.
Source: IMDb
Heath Ledger's Joker Scared Michael Caine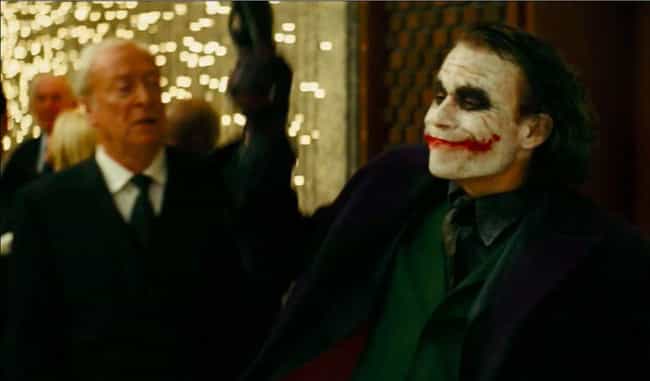 In Sir Michael Caine's opinion, Ledger managed to top Nicholson's Joker from Batman (1989). "Jack was like a clown figure, benign but wicked, maybe a killer old uncle. He could be funny and make you laugh," said Caine. "Heath's gone in a completely different direction to Jack, he's like a really scary psychopath. He's a lovely guy and his Joker is going to be a hell of a revelation in this picture."
Caine largely based this belief on a scene where the Joker pays a visit to Bruce Wayne's penthouse. He'd never met Ledger before, so when Ledger arrived and performed, he gave Caine such a fright he momentarily forgot his lines.
Source: IMDb
Many Actors Wanted to Play Joker, But it was Always Heath Ledger's Part
Before Heath Ledger was confirmed to play the Joker in July 2006, Paul Bettany, Adrien Brody, Steve Carell, and Robin Williams all publicly expressed interest in the part. But Nolan always saw Ledger in the role, and they both had the same take on the character.
When asked the reason for this unexpected casting, Nolan simply replied, "Because he's fearless." He later said that the two had met up to discuss it before there was even a script for the film.
Source: What Culture