Entertainment
The Complicated And Dark History Of Lucille Ball And Desi Arnaz's Marriage

Updated September 26, 2019
313k views
14 items
Television in the 1950s brings to mind clean-cut characters living uncomplicated lives, maybe learning a lesson or two. Though real-life couple Lucille Ball and Desi Arnaz brought one of that era's most beloved shows to television screens, the real story behind I Love Lucy proved messy and convoluted. Married for 20 years and on-screen as the Ricardos for six, Lucy and Desi's relationship remains one of Hollywood's most fascinating love stories, filled with as much pain as passion.
A young Ball worked her way up from childhood without a father and adolescence spent mostly with her grandparents. In contrast, Arnaz grew up in a wealthy family in Cuba and fled with them to Miami after the Cuban Revolution. Despite their differences, Ball and Arnaz fell in love soon after meeting in Hollywood. Along with the ups and downs most couples experience, their marriage ultimately disintegrated due to hectic work schedules, infidelity, and alcohol. Despite this, the couple always maintained their love for one another, even years after their divorce. They left behind one of the most watched television shows in history, which has remained in the public consciousness, thanks to reruns.
Though the on-screen married couple on I Love Lucy was a version of the real-life couple, the true Arnaz and Ball stories prove their relationship was much more complicated.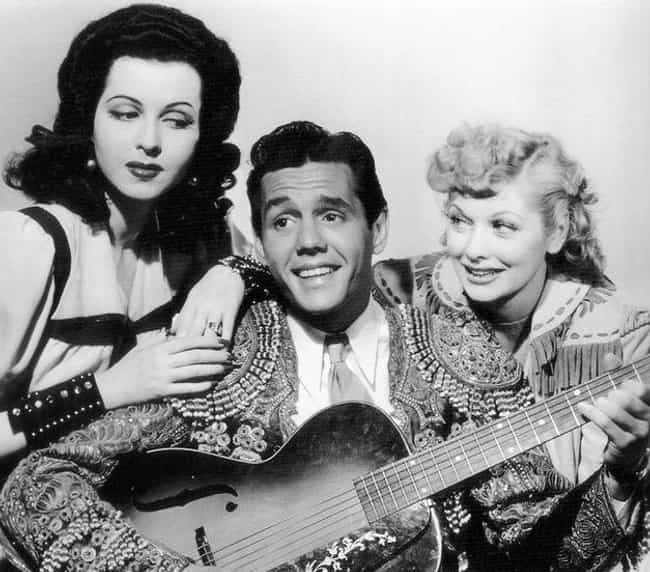 It Was Essentially Love At First Sight For Ball And Arnaz
A Broadway director noticed Arnaz working as a bandleader in New York and hired him for his musical, Too Many Girls. In 1940, Hollywood adapted the show into a movie and cast Ball in the lead role. According to the story, Ball first met her co-star in the MGM commissary, still wearing the costume for the picture she was filming at the time. The role required her to have messy hair, a revealing gold lamé gown, and a black eye. Until this point, Ball felt indifference towards the young and inexperienced Arnaz, referring to the first-time actor as "that Cuban."
However, when Ball actually met Arnaz, she quickly changed her mind. A co-star remembered, "Lucille followed my eyes, and I could almost hear the bells ringing in her head. The first words Lucille uttered when seeing Desi for the first time were, 'Oh, my God.' It was love at first sight for her." The 28-year-old Ball and 23-year-old Arnaz soon fell in love.
Ball And Arnaz Had An Impromptu Elopement 
A few hours before Arnaz asked Ball to elope with him, she gave an interview entitled "Why I Will Always Remain a Bachelor Girl." She was in Wisconsin appearing in an extended engagement and after having a fight with Arnaz, decided to take her time traveling back to him in New York. When she finally arrived home, Ball learned Arnaz was angry because her extended stay had ruined his secret elopement plans. Ball brushed aside her indignation and the fact she left her clothes in Wisconsin; she wore the only thing she had - a black wool dress - as she and Arnaz traveled to Connecticut to get married in November 1940.
Aranz sent his manager to Woolworth to buy a cheap replacement for the ring he had failed to pick up beforehand. Ball wore the cheap ring throughout their marriage, despite Arnaz later giving her a more expensive one. She explained:
In many ways, marrying Desi was one of the boldest things I ever did. I had always gone with older men. I had also achieved some kind of stability in Hollywood, and Desi with his beautiful girls and good times seemed headed in another direction. Yet I sensed in Desi a great need. Beneath that dazzling charm was a homeless boy who had no one to care for him, worry about him, love him.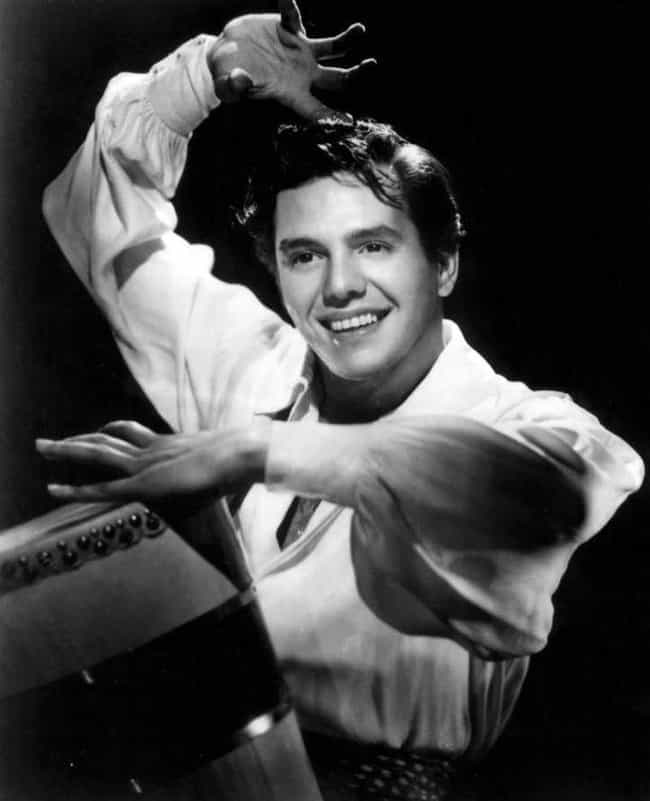 Being Separated By Different Careers Almost Broke Them Up
While they were dating, Ball gave Arnaz as much attention as she could. One friend recalled, "I found it surprising because she was such a strong, independent lady, but when it came to Desi, she was very old-fashioned."
However, since she was a working actress and Arnaz was an in-demand bandleader, their careers frequently kept the couple apart. When Ball began a nationwide promotional tour, they stayed in touch through letters, but Ball grew jealous and believed that Arnaz had continued to see other women during their separations.
According to one story, Ball had appeared at Arnaz's home that he shared with his mother, angry over a perceived affair with his ex-lover Betty Grable. Their differences seemed too big to keep them together - until Arnaz suggested they get married. Only six months after they had met, Ball and Arnaz eloped.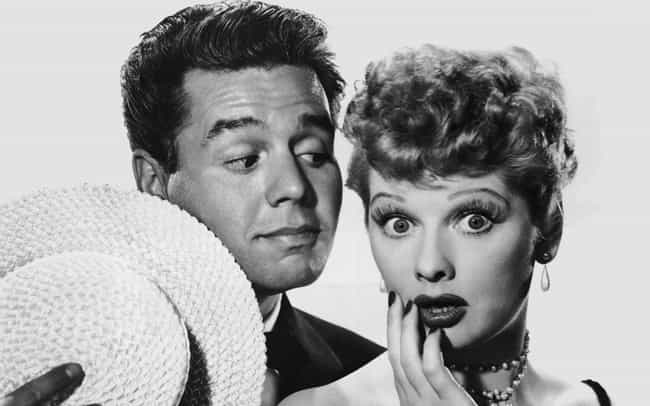 Arnaz Was An Alleged Womanizer, Which Ball Tolerated For Years
One of Ball's writers said about Arnaz, "[He was] the Cuban Arm because he'd put his arm around you and say, 'Listen, amigo...' And you were done for." Other people, especially women, had similar sentiments, and Arnaz's reputation as a womanizer grew along with his success. During rough patches, Arnaz often stayed out all night, causing the tabloids to sensationalize his affairs. While his infidelities let up slightly after his daughter's birth, he reportedly never completely changed his ways.
Ball realized her husband's affairs for many years and, for a time, tolerated his behavior, confessing, "I closed my eyes, put blinders on, and ignored what was too painful to think about. I tried to view my troubles less seriously, and worry less. I tried to curb my temper."
According to one story, Ball got an advance copy of Confidential magazine, which printed a story about Arnaz's love of women. She read it in her dressing room and surprised the cast and crew when she emerged casually, saying, "Oh, hell, I could tell them worse than that."