Total Nerd
Dark Fan Theories About 'Monsters, Inc.'

8.5k votes
1.7k voters
83.1k views
15 items
List Rules Vote up the scary theories that you can actually believe about the Pixar film and its sequel.
Monsters, Inc. is a Pete Docter-directed Pixar classic released in 2001 that grossed more than a half a billion dollars at the box office. While this movie may seem like a quirky animated comedy for children, multiple dark Monsters, Inc. fan theories suggest a lot of creepy and unsettling subtext courses throughout the film. There are also dark Monsters University fan theories swirling around the prequel, which was released in 2013 and amassed an astounding $744 million in box office receipts.
While both flicks can be enjoyed by kids and adults alike, the disturbing hypotheses fans have come to would have you believe these movies are beyond eerie. From evolutionary snafus and time travel gone wrong to skinned monsters and living, breathing toys, there is undoubtedly something on this list to make you consider Monsters, Inc. in a different light. And, yes, a couple of these theories directly contradict one another, but that's one of the joys of fan speculation. Easter eggs coupled with creative viewer imagination demonstrate just how passionate and engaged Monsters, Inc. fans are.
The Monsters Feed On Human Emotions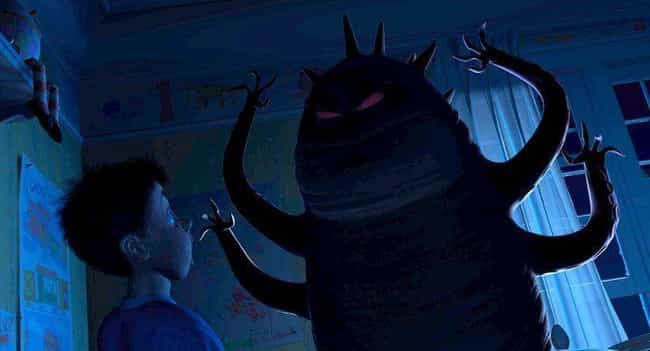 This isn't so much a theory as a dark fact that often gets overlooked when discussing Monsters, Inc. The monsters essentially feast on human emotions. They discover that both the fear and laughter of children can provide them with power.
As part of his unified Pixar universe theory, Jon Negroni suggested human imagination can also bring objects, like toys, to life.

Do you buy this?
Time Moves Slower In The Monsters' Universe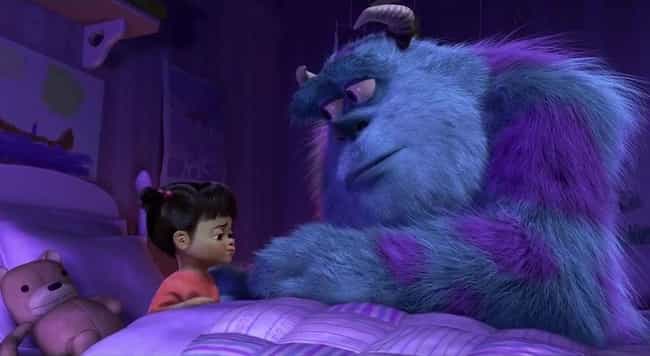 Redditor /u/adamsimon noted that time might be experienced differently in the Monsters, Inc. universe. The theorist points to several different facts to back up this idea. Among them: Boo's voice is more mature-sounding at the end of the film than it is in the beginning; Sully seems surprised to see Boo at the end of the movie, and we as the audience do not get to see what she looks like; and if monsters can slow time, it explains why they always elude parents.

Do you buy this?
Jack-Jack From 'The Incredibles' Traveled To The 'Monsters, Inc.' Dimension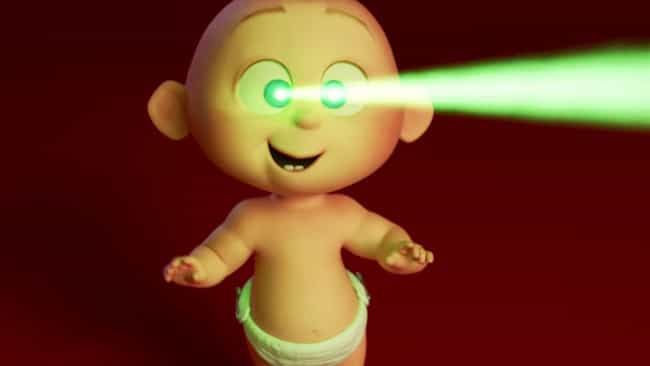 In The Incredibles 2, another Pixar film, baby Jack-Jack Parr has some cool, kinda-twisted superpowers and can teleport to other dimensions. During his teleportation, a fan theory goes, Jack-Jack visited characters from Monsters, Inc.
At one point in Monsters, Inc., a monster says, "A kid flew over me and blasted a car with his laser vision!" One of Jack-Jack's powers is laser vision.

Do you buy this?
'Monsters, Inc.' And 'Toy Story' Exist In The Same Universe

The living, breathing toys in Toy Story may be quaint and charming, but think about that for a moment. Living, breathing toys. Like Chucky or Annabelle, only cuter. One fan theory suggests that Monsters, Inc. and Toy Story take place in the same universe because both films contain sentient toys.
In the opening scene of Monsters, Inc., toys move around in the simulation room without explanation. The soccer ball under the bed and the pile of jacks are in certain spots in one frame; then they're in other places in another clip. Toy Story shows us how bonded toys are to the kids that own them. Perhaps the toys in this scene are protecting their human.

Do you buy this?