Total Nerd Dark Secrets From Behind The Scenes Of Star Wars

There are a practically endless number of juicy moments that occurred during the making of Star Wars. It's the reason there are countless books detailing what happened behind the scenes of George Lucas's prized franchise. Even if you think you're totally familiar with all the cinematic gossip, there are tons of dark secrets from Star Wars that might surprise you, whether they're about the stars or Lucas himself.
No, we're not talking about Easter eggs or how certain scenes were shot. We're talking scandals, such as the revelation that Carrie Fisher had an affair with Harrison Ford during the filming of the original series. Ford was still married, but Fisher was hopeful that he would leave his wife.
It only gets better from there. Did you know that Sir Alec Guinness hated being Obi-Wan Kenobi? Have you heard that Harrison Ford wanted to be killed off in The Empire Strikes Back? Surely, you at least noticed that Mark Hamill's face looks a tad different in the sequel to A New Hope.
The list of fascinating and dark moments from behind the scenes of Star Wars goes on and on; we've gathered up some of the best stories to blow your mind all the way to a galaxy far, far away.
Ahmed Best, The Actor Who Played Jar Jar, Contemplated Suicide Because Of The Backlash
20 years next year I faced a media backlash that still affects my career today. This was the place I almost ended my life. It's still hard to talk about. I survived and now this little guy is my gift for survival. Would this be a good story for my solo show? Lemme know. pic.twitter.com/NvVnImoJ7N

— Ahmed BEst (@ahmedbest) July 3, 2018
Many Star Wars fans, especially purists, tend to get up-in-arms over new elements being added to the series Of all the elements introduced after the original trilogy, arguably the most maligned was Jar Jar Binks, a Gungan from The Phantom Menace. Apparently the backlash grew to be so much that Ahmed Best, the actor who portrayed Jar Jar, contemplated suicide. Though he never overtly named the franchise, Best tweeted a photo of himself and child at the place where he "almost ended [his] life." Prior to this, Best told Wired of fans reaching out to tell him to say "'You destroyed my childhood.' That's difficult for a 25-year-old to hear."
Here's the thing: not only did Best not ruin your childhood, he also saved Attack of the Clones from totally bombing. That fight scene between Dooku and Yoda? Best choreographed that.
Boba Fett Was Originally The Main Villain Of 'Return Of The Jedi'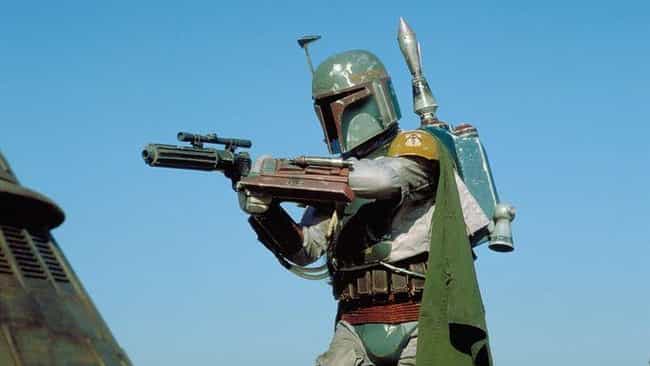 As revealed by Craig Miller, a former public relations person for Lucasfilm, in an interview with Inverse, Boba Fett was originally meant to be the main antagonist of Return of the Jedi. First introduced in the Star Wars Holiday Special, Fett has become a huge fan favorite over the years despite the fact that the character only appears for about 20 minutes in the entire Original Trilogy and barely utters a word.
Miller revealed that Lucas had much bigger fans for Fett and his role in Star Wars, which was originally going to be a much longer series of films. What became Return of the Jedi was at first a movie about Han's rescue after being taken prisoner at the end of The Empire Strikes Back.
Lucas soon realized that he was being overly ambitious with his plans for a much bigger series of films and decided to wrap things up in Return of the Jedi and send Fett into the sarlacc pit.
George Lucas Told Carrie Fisher Not To Wear Underwear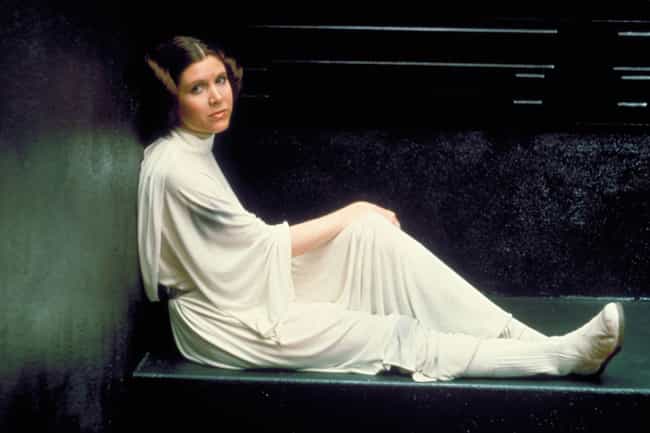 One of the most infamous stories from behind the scenes of Star Wars has to do with Carrie Fisher's underwear - or lack thereof. As told in her memoir Wishful Drinking, Fisher wasn't allowed to wear underwear during the filming of Star Wars because Lucas told her there was no underwear in space.
In an interview with Syfy, Fisher explained Lucas's reasoning for this:
"He explained that in space you get weightless, and so your flesh expands. What? But your bra doesn't, so you get strangled by your bra. That's why I couldn't wear a bra in the first Star Wars."
David Prowse Leaked The Big Twist In 'The Empire Strikes Back'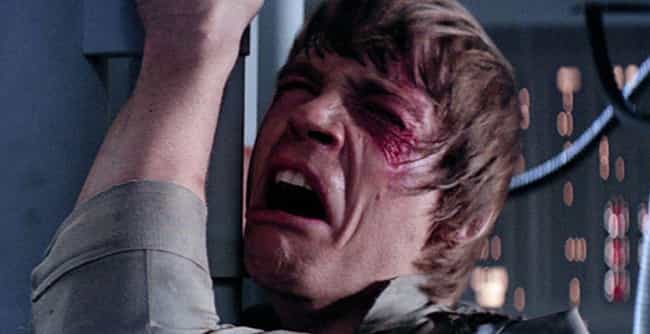 David Prowse, the actor inside the Darth Vader suit during the original trilogy, has had a tumultuous relationship with George Lucas over the years. In fact, Prowse has been banned from appearing at any official Star Wars conventions and fan gatherings. The reason is simple: Prowse was known to leak plot details to eager fans.
Lucas's distrust of Prowse started all the way back in the days before filming began on The Empire Strikes Back. At an autograph session, Prowse hyped up the crowd waiting to meet him with a single sentence about the upcoming Star Wars movies that will give you goosebumps with its spoilerific goodnesss: "Father can't kill son, son can't kill father."
Yes, Prowse leaked the fact that Vader was Luke's father WAY before we ever saw the reveal on screen. After that, crew and cast was instructed not to divulge any details about The Empire Strikes Back or Return of the Jedi for fear of more leaks.