Total Nerd
16 Dark Stories From Behind The Scenes Of Boy Meets World

Updated September 20, 2019
3.7M views
16 items
Boy Meets World is one of the most memorable TV sitcoms of the '90s. Who can resist Shawn and Cory's epic bro-mance or watching Topanga and Cory's relationship grow from puppy love to real-deal marriage? The beloved show is still syndicated on TV over 10 years after the series aired its final episode in 2000. Much like fellow '90s teen sitcom Saved By The Bell, the show didn't go without its fair share of controversy. Dark Boy Meets World stories depict a reality that's a stark contrast from the characters' lives at John Adams High School.
Behind the scenes stories from Boy Meets World show an unstable environment where child actors were hired and fired faster than the cast could keep up with. There were bad haircuts, DUIs, and even a couple misdemeanor crimes (that thankfully went unnoticed by the network). When the show ended in 2000, viewers were left with a number of character inconsistencies, questions, and disappearances.
This collection of crazy stories from the set of Boy Meets World and weird Boy Meets World facts will shock longtime fans of the series. For instance, what if Topanga wasn't as wholesome as we originally thought?
Danielle Fishel Got A DUI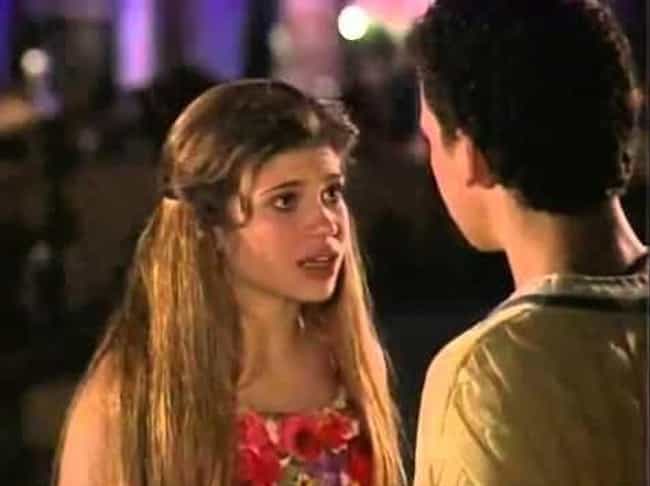 In 2007, seven years after Boy Meets World ended, Danielle Fishel was arrested for drunk driving. The arrest occurred in the wee hours of the morning in Newport Beach, CA.
Danielle Fishel Was Second Choice For Topanga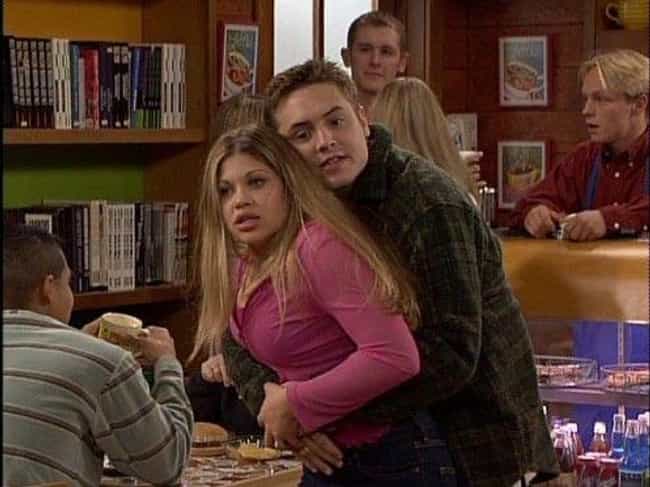 It's tragic to think about Topanga as anyone other than Danielle Fishel, but the part was originally given to someone else. According to Fishel's memoir, Normally This Would Be Cause For Concern, the original actress was let go for being unable to follow directions. She wrote:
I remember David Trainer, our exceptionally gifted director for the first two seasons, giving her notes on how to improve her performance. She seemed to have trouble there. He'd give her a note telling her to change something, and she'd do it the exact same way again. I felt like a little kid in a classroom; I wanted to raise my hand and say, 'Can I try?' Even at twelve, I knew that was unprofessional, so I kept my mouth shut. On set the next day, she wasn't there. They had let her go, and the executive producer, Michael Jacobs, needed to find a new girl to play Topanga.
Fishel landed the role after scoring a second audition.
So Many Child Actors Were Fired From The Show, The Cast Made A Joke Of It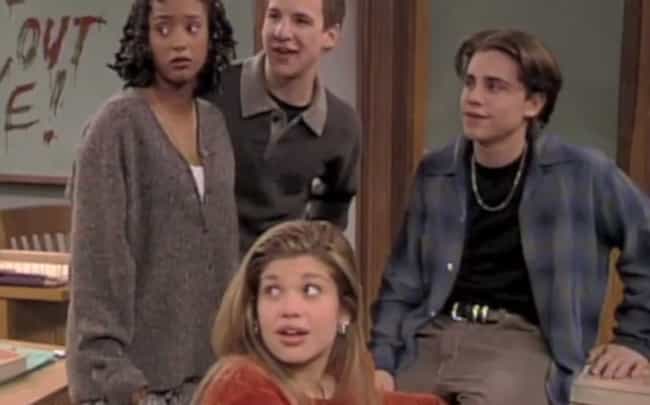 Cory was originally supposed to have a second best friend, but none of the actors seemed to work out. One was fired after the next. Because Cory's second best friend always sat in a specific seat in the cafeteria, it was dubbed "the death chair" by the rest of the cast.
Eventually, the writers just gave up on filling the role.
Shawn's Sister Mysteriously Disappeared Because Of Another Cast Member Being Fired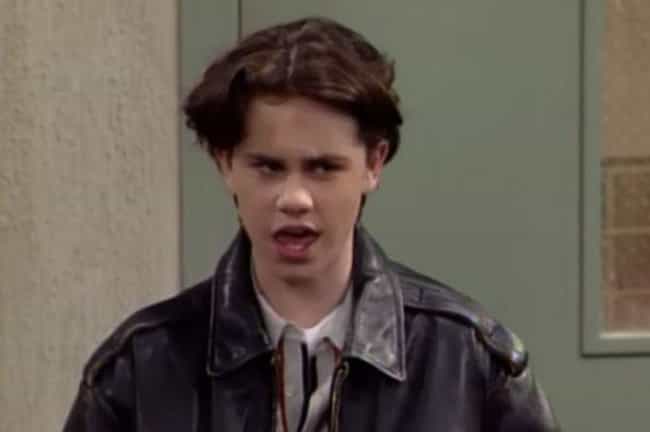 It may seem kind of shocking for a character to completely disappear, but apparently, the writers of Boy Meets World flipped the script when they let another actor go. In the episode "Cory's Alternative Friends," Shawn calls up his sister Stacy. In later episodes, Shawn doesn't have a sister at all. So, what actually happened to her?
It's all because an actor got fired. Cory was meant to have another best friend in addition to Shawn. Once the actor who played Cory's other friend was fired, Rider Strong took that character's lines. That friend had a sister but it was later decided Shawn would not.