Graveyard Shift
Artist Amrit Brar Created Super Dark And Twisted Horoscopes For Each Zodiac Sign

Updated September 27, 2018
100.1k views
12 items
Showing off your astrological sign has become all the rage. You can buy shirts featuring your sign, wear jewelry with cute zodiac art and there's even a new trend of applying makeup showing off your sign.
Let's face it, even if you're not a believer, everyone loves checking out their horoscopes, but have you ever heard of dark horoscope predictions? Amrit Brar, a Toronto based illustrator, does just that. Brar created a zine series with what she calls "Sh*tty Horoscopes," which satirizes regular horoscopes with dark and funny predictions. Brar includes beautiful black and white art for each zodiac sign to go along with her horoscopes. There are several different variations of horoscope art created by Amrit Brar, each featuring her unique art and morbidly fun horoscopes.
Now, October is a rather special month in astrology because it's when we enter Scorpio season, which is undeniably the ~spookiest~ time of the year. Scorpio rules all the intensities of life - sex, death, inheritance - but it's also all about what's hidden, including spirits, the occult, other worlds, and even the afterlife. The sun will enter Scorpio on October 23rd, 2017, just in time for approaching Halloween, illuminating the time of year when the veil between our world and that of the spirits is at its most transparent.
This year is extra special because not only will the sun and communication planet be swimming through the murky depths of Scorpio, but the biggest planet in the sky, Jupiter, will also enter Scorpio on October 10th. Jupiter only changes signs once a year so you can bet all this Scorpio energy is going to make for an extra dark and supernatural year ahead. Even if you don't have any personal planets in Scorpio you'll still feel this powerful energy around you. But don't be scared - instead you should embrace the darkness and shadows Scorpio brings with it. Dive in, dive in deep.
Below you will find some of Brar's horoscope art and Sh*tty Horoscopes, along with October forecasts to help you embrace all the brooding intensity of Scorpio season.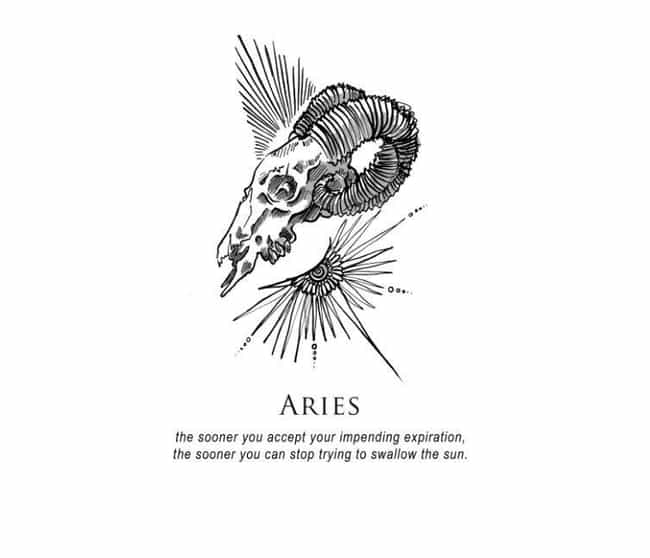 With Jupiter entering Scorpio and your intense 8th House on the 10th - it'll stay there for a year so buckle in - you're in for a lot of changes. The 8th House is where we undergo crises in order to grow, rather like the phoenix being reborn among the ashes. When the sun joins up with Jupiter near the end of the month you'll really feel the urge to revolutionize yourself in the deepest ways possible. This isn't time for lightheartedness, Aries; this is the time to turn into an alchemist and transmute yourself from lead to gold.
In the relationship department, it's time to take it to the next level; you'll be less interested in casual relationships and instead seek out soulful bonds. If you've considered moving in together, combining finances or even adopting a pet together, October is your month to do so. Not only will both benefit from this, but it will also bring you two closer together.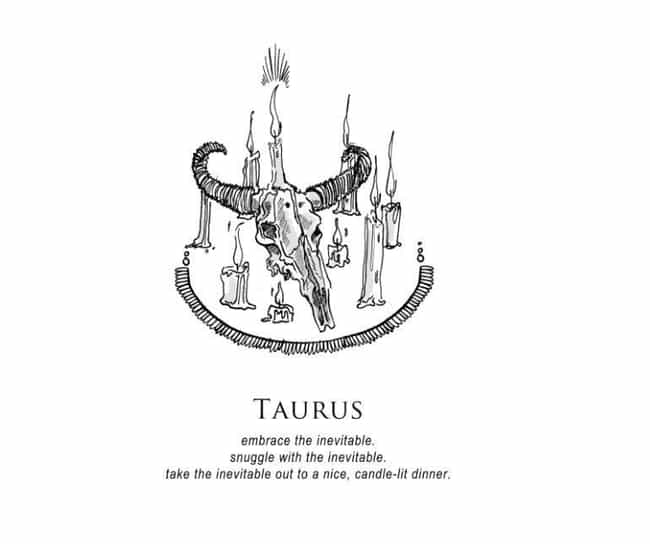 This month don't be afraid to start a new relationship or deepen the connection you currently have with a significant other. Jupiter enters Scorpio and your 7th House of committed relationships on October 10th and will stay there for 13 months so this is the time to seek out a lasting partnership. Embrace the passion coming your way.
Scorpio energy doesn't do anything by halves, so don't expect any new bonds to be superficial. If anything, relationships begun under this phase will likely be extremely intense and will probably lead you to discover many deeper things about yourself. This might not be easy and at times it will feel like pulling teeth, but know that it's happening for a reason. The universe is sending you relationships that will act as catalysts for major changes in your life so don't be afraid of someone whose initial intensity might make you want to run for the hills. Let go and let the universe – and whoever it sends your way – guide you.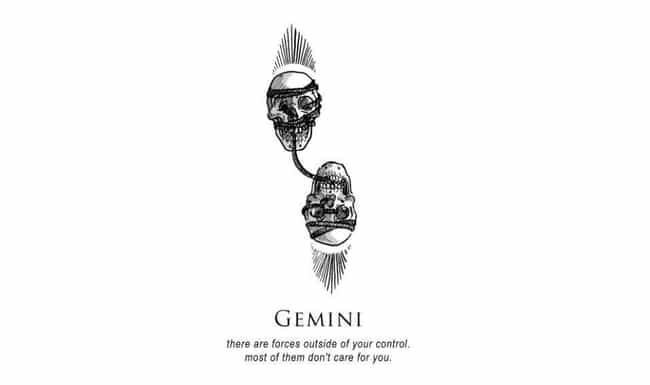 The transformations October promises will be taking place in your routine and wellness sector, Gemini, so now is absolutely the time to keep an eye on your well-being. Jupiter enters your 6th House of daily work and routine on the 10th and will stay there for the next 13 months, revving up your engines at the office. Scorpio is a power-player sign and doesn't suffer fools, so don't be surprised if you feel more Machiavellian than usual. Remember to be kind to others along the way, and it will help you get to where you want to be in all aspects of life.
Your health is also up for inspection, so make sure to schedule any doctor's appointments sooner rather than later. Jupiter has the power to expose what has been hidden, and with Scorpio energy being so patently about what is already hidden, there's a chance a number of unknown health issues could come to light. Remember, prevention is the best treatment, so don't hesitate to seek out a professional opinion.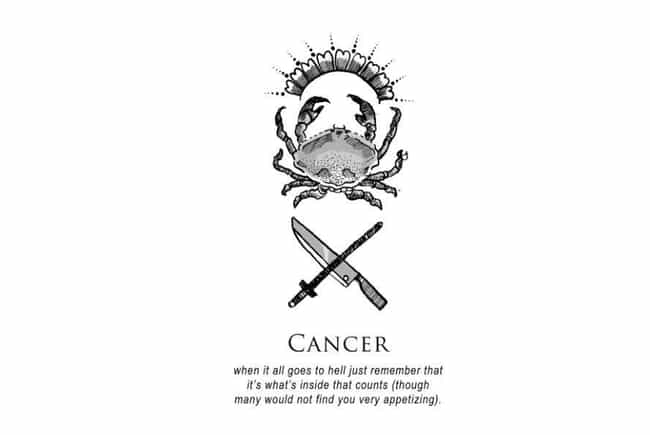 You're one of the few with a more upbeat October forecast, Cancer, so take advantage of all the planets are bringing your way. On the 10th lucky Jupiter enters Scorpio and your 5th House of fun and romance to stay for 13 months. This is an excellent time for you to start a new romance or build a stronger connection with a partner. Give your partner your all and fully commit to them and you'll have a satisfied and happy relationship.
Because Scorpio energy is so intense don't be surprised if any new romantic opportunities are less that easy-going. You might find someone who pushes all your buttons in both good ways and very difficult ways. Relationships begun with this energy will drag you to your deepest depths and back. The same goes for any creative projects you undertake now – this is a time to do some deep soul searching, so make your art really speak from the heart