Criminals

She's On Death Row For Killing Her Children, But She Swears She Is Innocent

262.9k views
11 items
Follow
To many people, Darlie Router did the unthinkable as a parent who murdered their children. On June 6, 1996, the 26-year-old mother of three called the police, reporting that an intruder had broken into her Rowlett, TX, home and stabbed her and two of her sons. Routier survived the attack, but the wounds proved to be fatal for Devon, 6, and Damon, 5. Within weeks, she was arrested in connection with her children's murder. A jury found her guilty and sent her to death row.
However, Routier and her family have always maintained her innocence, and further review of her trial supports her story. The following list collects Darlie Routier murder controversy facts. She has been called a heartless child killer and compared to Andrea Yates, but is it possible Routier was actually just a victim herself and innocent of her crimes?
Darlie Routier Called 911 Saying An Intruder Attacked Her And Her Sons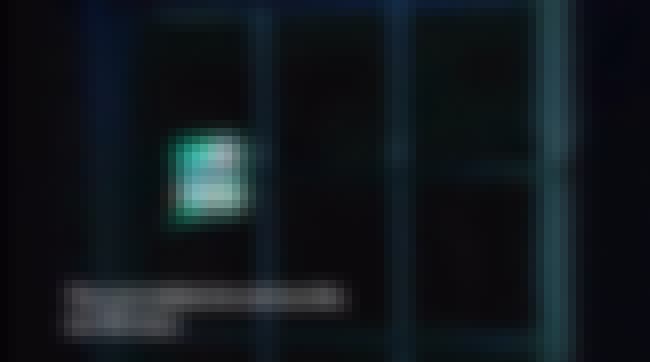 On the night of July 5, 1996, the Routiers settled into the family room in their Rowlett, TX, home and watched television together. Darlie Routier fell asleep on the couch with her two oldest sons, six-year-old Devon and five-year-old Damon, sleeping on the floor nearby. At around 10:30 pm, Routier's husband Darin took their youngest son, seven-month-old Drake, upstairs where they went to sleep in Darin and Darlie's bedroom.
At 2:30 am, Darlie Routier alleges that she woke up to Damon calling out for her and that she saw a man walking out of her utility room. Routier went to the kitchen to follow the man, and when she turned on the light, she noticed blood on her nightgown. She followed the figure through the utility room, where she discovered a knife, which she picked up and placed on the kitchen counter. Routier then saw Devon laying with his eyes open and knew something terrible had taken place. She screamed, waking Darin, and they quickly called 911. Police and paramedics arrived on the scene just three minutes after the call. Devon was already dead, and Damon died after being transported to the hospital.
Darlie was taken to the hospital as well for her injuries, which included a deep stab wound across her throat that forced a necklace so deep into her throat that it had to be surgically removed. The gash across her neck missed her carotid artery by a few millimeters. Additionally, Routier's right arm was covered in bruises and had two stab wounds.
Evidence At The Scene Contradicted Routier's Account
Investigators became skeptical of Darlie's story of a break-in as they gathered evidence. There was jewelry sitting on the kitchen counter that the intruder did not take. While a window screen was cut from the outside, investigators found that the knife used to cut the screen was a bread knife from the Routiers' own kitchen. The blood splatter found on Darlie's nightgown indicated that she may have been holding the knife that killed her sons, and tests showed that blood was found around the kitchen sink as if someone had tried to clean blood off of themselves.
They also found Routier to be inconsistent with what exactly happened, as her story kept changing regarding the events that took place. Her lawyers have claimed she went in and out of consciousness, which made the sequence of events challenging to remember. Based on these inconsistencies, Routier was arrested and charged with the murder of her sons 13 days after the killings.
Prosecutors Believed Financial Difficulties Contributed To The Murders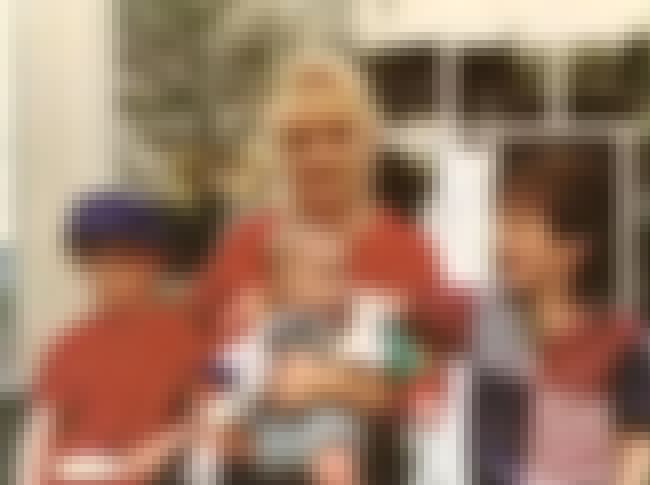 The Routiers had a comfortable lifestyle, but eventually, Darin's work slowed down and the couple was not prepared to stop their heavy spending. The Routiers started having financial problems, so much so that in March of 1996, three months before his sons were murdered, Darin was planning an insurance scam to obtain funds. He asked his father-in-law whether he knew anyone he could hire to burglarize his home so that he could receive an insurance payoff. In a police affidavit, Darin made clear that his intentions for the planned robbery were to take place while his family was not in the home. The burglary plan caused some to wonder whether the murders were part of a robbery plan gone wrong.
Additionally, during Darlie Routier's murder trial, prosecutors speculated that the financial difficulties the Routier family was facing were a possible motive for Darlie to commit the murders. They called her materialistic, calling attention to her bleached-blonde hair and breast enhancements. They alleged that Routier was scared of losing her lifestyle and that led her to kill her children.
A Video Played As Evidence In Her Trial Portrayed Routier In A Bad Light
What would have been Devon Routier's seventh birthday fell eight days after his death. On his birthday, Darlie Routier gathered with family and friends to celebrate his memory at his grave. A local news channel captured video of a laughing Routier spraying Silly String on her sons' graves. The video was shown to jurors seven times during her murder trial. Greg Davis, the lead prosecutor in the case, told the courtroom, "The defense claimed she was grief-stricken and shocked. The video shows she wasn't either of those."
Some believe that the Silly String video is one of the main reasons why Routier was convicted of the crimes, but the news cameras did not catch Routier's tears that day or the prayer service that they held for the boys earlier. However, video footage of Darlie Routier grieving with her family that day did exist. The local police department had surveillance cameras set up at the cemetery that captured Routier crying and praying over the graves. The footage obtained by police was inadmissible in court and therefore never shown to jurors.