Airplanes

Dassault Aviation Airplanes and Aircrafts

List of all Dassault Aviation airplanes and aircraft types, with images, specs, and other information. These active and retired Dassault Aviation planes are listed in alphabetical order, but if you're looking for a particular aircraft you can look for it using the "search" bar. The Dassault Aviation aircrafts on this list include all planes, jets, helicopters, and other flying vehicles ever made by Dassault Aviation. Unless you're an aviation expert you probably can't think of every aircraft made by Dassault Aviation, so use this list to find a few popular Dassault Aviation planes and helicopters that have been used a lot in the course of history.
This list below has a variety of aircraft in it, from Dassault Rafale to Dassault Mirage 2000.
This list answers the question, "What aircrafts are made by Dassault Aviation?
The Dassault MD.415 Communauté was a 1950s French twin-engined light turboprop transport monoplane built by Dassault Aviation. Only one prototype was built and flown. ...more on Wikipedia
Manufacturer: Dassault Aviation
The Dassault Étendard II was a French prototype fighter aircraft initially developed as a follow-on project to the Dassault Mystère series. It was presented to the French Air Force for evaluation but was rejected in favour of the Dassault Mirage III. Originally designated Mystère XXII, the aircraft was developed in response to a French Air Force requirement for a light, jet-powered fighter-bomber. At around the same time, a NATO requirement was circulated, also calling for a light strike-fighter, and Dassault developed a very similar aircraft in parallel for that competition. The sole prototype of the Étendard II flew on July 23, 1956 but proved to be somewhat underpowered and showed nothing ...more on Wikipedia
Type: Fighter aircraft, Prototype fighter aircraft
Manufacturer: Dassault Aviation
Length (m): 12.89
Wingspan (m): 8.51
Maiden Flight: Jul 23 1956
see more on Dassault Étendard II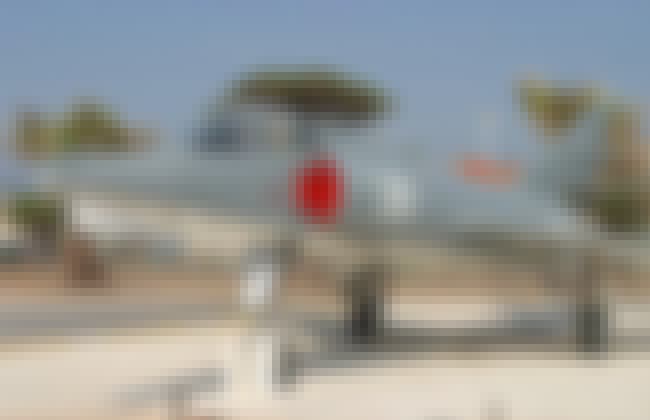 The Dassault Étendard IV was a supersonic carrier-borne strike fighter aircraft, which entered service with the French Navy in 1962. It served as the basis for the more advanced Dassault-Breguet Super Étendard. During the 1970s, it had been intended to replace the Étendard IV with a navalised version of the SEPECAT Jaguar, designated as the Jaguar M, however development of the Jagauar M was cancelled and shortly replaced by the Super Étendard. The Étendard IV was progressively withdrawn during the 1980s and finally retired from service with its sole operator in 1991. ...more on Wikipedia
Type: Strike fighter
Manufacturer: Dassault Aviation
Introduced: Jan 01 1962
Length (m): 14.4
Wingspan (m): 9.6
Maiden Flight: Jan 01 1958
see more on Dassault Étendard IV
The Dassault Étendard VI was a French prototype fighter aircraft initially developed as part of a NATO competition to find a standard fighter to serve amongst member air forces. Dassault took advantage of the fact that the French Air Force had issued a requirement around the same time for a new fighter-bomber and developed aircraft in parallel as variations of the same design concept for the two prospective customers. Originally designated Mystère XXVI, the aircraft was accepted as one of the entrants to be developed to prototype stage for a fly-off with competing designs. It fared well in test flights, but was out-performed by the Aeritalia G.91 that was eventually selected as the winner of ...more on Wikipedia
Type: Fighter aircraft, Prototype fighter aircraft
Manufacturer: Dassault Aviation
Length (m): 10.85
Wingspan (m): 8.1
see more on Dassault Étendard VI