Living
Ways Dating Apps Are Harder For Anyone Who Isn't White As Wonder Bread

Updated October 20, 2017
10.6k views
11 items
The best dating apps make it easier to meet a potential love interest. However, there are various ways in which dating apps are hard for people of color. In fact, dating apps are actually cold reminders about how racism is still prevalent in modern society. For example, studies have shown that black women receive the fewest messages and also receive the fewest responses for messages sent out to men.
Generally speaking, people who are not white will have a harder time even initiating conversations on dating apps. In studying the messages sent and responded to, it is clear that race plays a huge factor in dating app success. Meaning, if you are a person of color, you may have a harder time finding a match. On top of this, online dating horror stories reveal that people of color will often experience fetishized messages. In these messages, potential romantic connections make it clear that they are only approaching said person because they are a person of color.
Whether it is receiving less attention or receiving more attention, people of color face many challenges with it comes to using dating apps. This list explores the many reasons for why dating apps are harder to use as a person of color.
Sexual Racism Is Prevalent On Dating Apps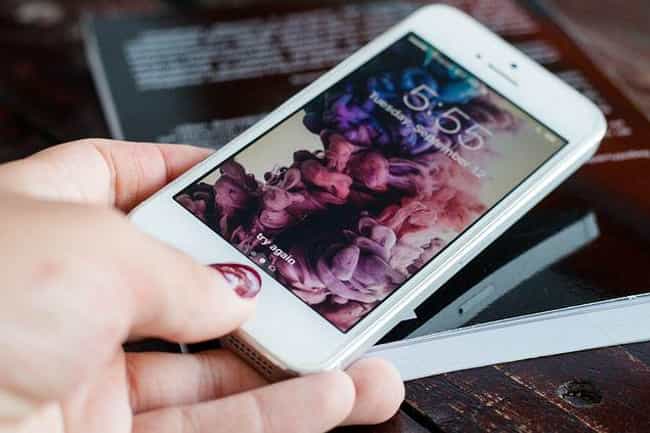 Sexual racism is defined as discriminating against a certain minority when looking for romantic partners. Sexual racism is a highly debated term, as some will argue it isn't really racist to simply state that you prefer a romantic partner who looks a certain way.
Even if you refuse to believe it is racism, you can't deny that there are prevalent sexual preferences on dating apps. In fact, many times people will put their preferences right in their profile, with lines like, "Not attracted to Asians."
The Filters In Dating Apps Pave An Awkward Path For Discrimination
Most dating apps allow you to filter anything and everything. On OkCupid, you can filter by height, by ethnicity, by religion, and by Zodiac sign. You could literally look for a 6'2" Spanish Libra or a 5'8" white Christian guy. What's awkward is that these filters allow users to discriminate against other ethnicities and races. Don't want to meet any Spanish women? You have the option to filter them out and never give a single gal a chance.
Iman Armani, an award-winning journalist, addresses the problem of filters in dating apps. He writes in New Statesmen that "the odds were stacked in favor of white people in the dating game. More than a third of white people said they would never date a black person, compared to just 10 per cent of black people who wouldn't date a white person." Armani goes on to explain how preferences aren't necessarily bad, but aren't meant to be "completely exclusive." He further writes, "Alarm bells should only ring when preferences become inflexible or are informed by general ideas as opposed to genuine experience."
He uses his example of a friend who doesn't want to date black girls. When asked why, the friend didn't have an actual reason - only general stereotypes. Armani explains:
"The real problem is that dating apps are inherently flawed. They skew attraction on a superficial level, of which race is undoubtedly the most sensitive category. We'd be better off quitting these apps and going back into the real world, where we can decide first hand what we like."
Studies Have Shown Black Women Respond To Messages Most Often
In 2009, OkCupid released a study in which they examined messaging patterns and how they correlated to different races. The results were eye-opening.
When it came to receiving messages from a potential suitor, black women were the most likely to respond. The study stated, "Whether it's due to talkativeness, loneliness, or a sense of plain decency, black women are by far the most likely to respond to a first contact attempt. In many cases, their response rate is one and a half times the average, and, overall, black women reply about a quarter more often than other women."
It has also been found that men, excluding black men, are far less likely to initiate contact with a black woman.
Men (Of All Races) Don't Respond To Messages From Black Women
Black women are very kind in that they actually respond to many of the messages they receive. However, that courtesy is not reciprocated by the men they send messages to. The OkCupid study found that men of all races don't respond to messages from black women. The study stated, "Or rather, they write them back far less often than they should. Black women reply the most, yet get by far the fewest replies. Essentially every race - including other blacks - singles them out for the cold shoulder."